Online events have been around for a while, so you can hardly call this format brand-new. However, new circumstances such as the global pandemic have given an additional push to virtual events, and many businesses are just beginning to try them. As it turns out, virtual events are much more than just a necessity — they open new perspectives and have their special benefits!
In our post, we will discuss everything about virtual events. Our web development team has extensive experience in organizing IT events. Among them, Lviv Euro DrupalCamp, Lutsk DrupalCamp, IT Sales&Marleting Summit, ConversionCon, Bid&Tender Winner Conference, and more. Let's now explore the details of how to host a virtual event so it goes off with a bang.
What is a virtual event?
A virtual event is an interactive gathering that takes place online. Its participants attend it remotely, via video conferencing tools, instead of arriving at the venue in person. Some events are entirely virtual, and some are a combination of virtual and in-person components, which has given them the name "hybrid events." Online event ideas can include anything — webinars, conferences, classes, concerts, summits, Q&A sessions, tours to museums or galleries, and so on.
Some vivid virtual event examples
Adobe Summit — a digital experience conference for marketers where they can share tools for better customer experiences: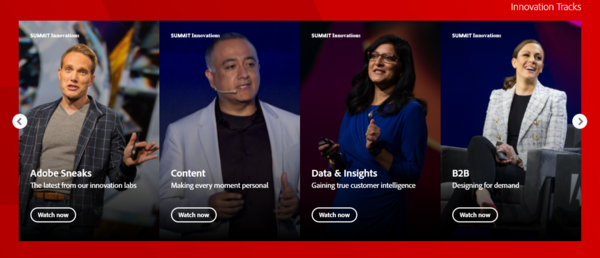 Salesforce World Tour Sydney — a cloud conference to showcase how companies can take advantage of new products and technologies by Salesforce: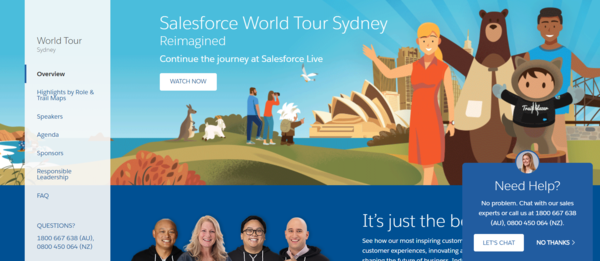 MVP Global Summit — a multi-day event with in-depth technical discussions and feedback sessions with with networking opportunities for MVPs: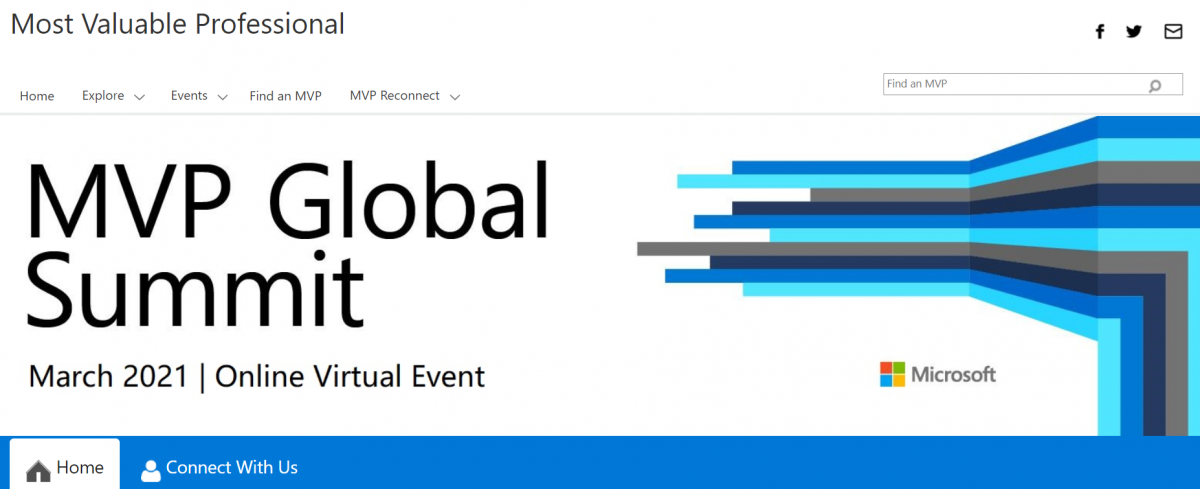 Cisco Live Virtual Event APJC — a two-day event to discover and explore the newest Cisco innovations that can be useful for multiple industries: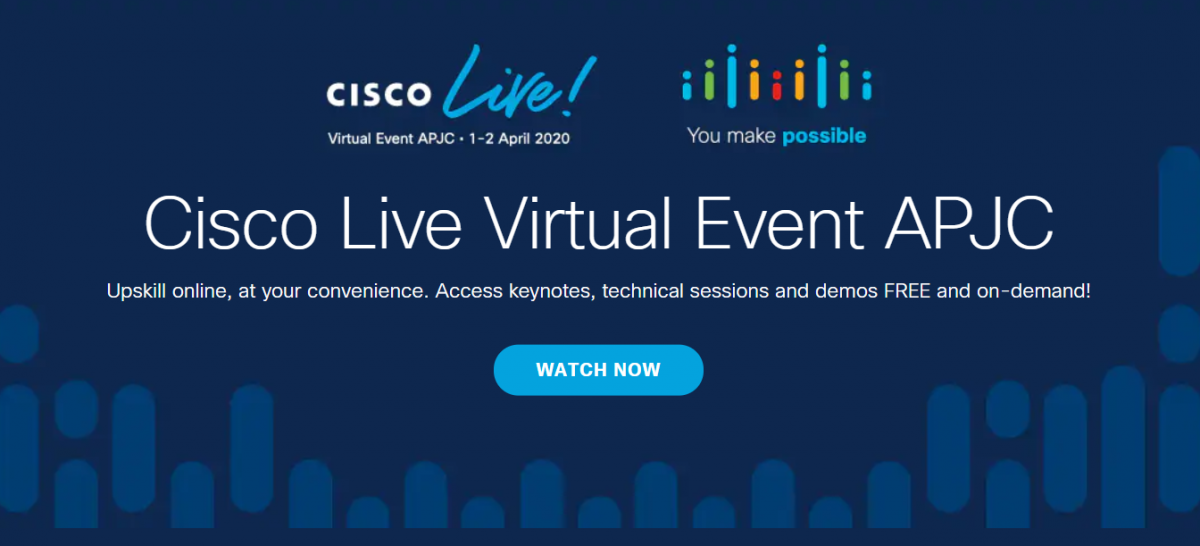 Brand Safety Summit Singapore — an event that brings brand safety leaders together to cover the most pressing issues: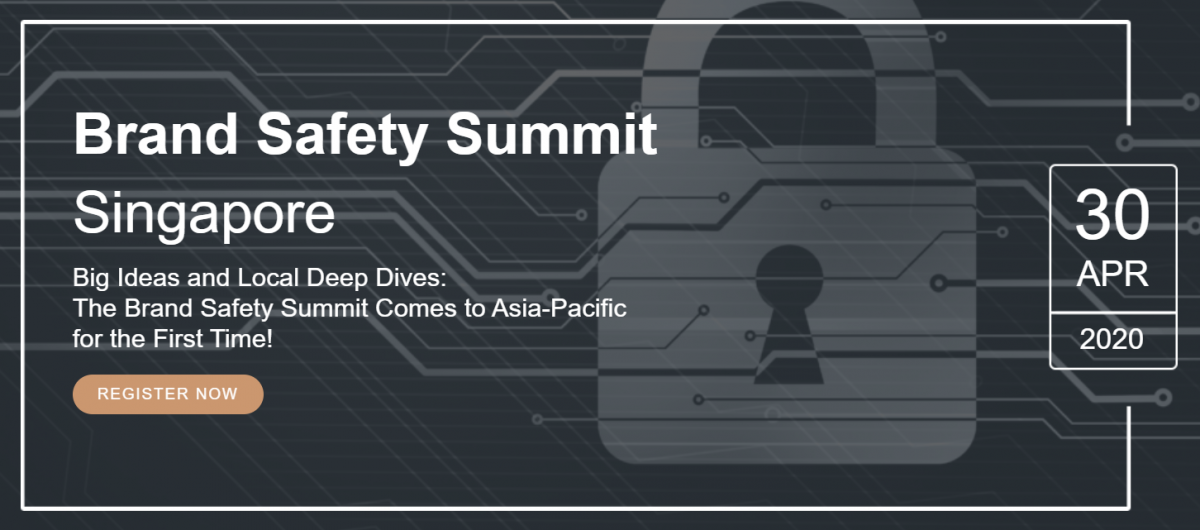 What are the benefits of virtual events?
No cancellation risks. Thanks to event virtualization, businesses can avoid cancelling their events. The online format makes able to proceed regardless of the Corona crisis. Even when large-scale events are officially allowed, but precautions are required, the online format saves you from a lot of hassle.
Unlimited geographical reach. If you decide to host a virtual meetup, you can cover a much wider audience because your attendees will not be pushed away by travel expenses, visa issues, or similar location-based restrictions. Your local event can suddenly grow into a global one.
Lower costs. You can save a lot on hosting a virtual conference compared to a physical one. There is no need to hire a venue and the staff to take care of organizational issues. Your saved costs can make your tickets cheaper and attract more attendees.
Better analytics. With the virtual approach, it's much easier to track the popularity of sessions, the number of attendees, their actions and reactions, and so on. All this information is valuable for improving your event strategy.
The comfort of home. During a virtual event, attendees can make themselves really comfortable and join you from their couch. They are not tired after a long journey and are not distracted by side-conversattions, which can make them more active and insightful.
Guide to organizing successful virtual events
Despite plenty of benefits, virtual meetups cannot entirely replace physical gatherings because many attendees miss all those handshakes, smalltalk during coffee breaks, and other elements of networking.
Your online conference cannot compete with all this, so it needs to attract attendees with valuable content and high-quality organization. That said, in order to host a successful event, you need to put effort into it and stick to the virtual conference best practices. So let us share the rules and recommendations on how to host a virtual networking event successfully.
Choose the right date and time
While virtual events have no geographical restrictions, time differences can still be an issue. You need to choose the time according to your audience's preferences. If you plan your event to be global, choosing the right time will be a little harder but still possible. You can check analytics to discover when your audience is typically online or even run a poll. It's also necessary to avoid coinciding with trending shows on TV.
Choose your venue well
Despite the virtual character of this format of conferences, the venue matters. It needs to look great because it shows your professional level. So another tip on how to host a virtual event is to make sure you are not using a so-called "Skype zone" — the only clean area in your apartment where the kids have not yet scattered their toys.
Use good software
During your virtual event planning, choose reliable virtual event platforms. Examples include Zoom, WebinarNinja, YouTube Livestream, Facebook Livestream, Crowdcast, HeySummit, Demio, Livestorm, 6connex, Brella, Hop In, Run the World, Vfairs, and more. Study their capabilities and packages of these virtual event solutions in order to choose the optimal one.
Promote your event
Your online event needs even more promotion than your physical one. Use should use all channels available. For example:
сreate a Facebook event and actively use the invite option
make an event countdown in Instagram Stories
list your conference on websites like Eventbrite
add your event in your community's meetup calendars
promote your meetup in groups and communities where your audience meets
build an event website with all the event's details
send newsletters to your audience about the gathering
don't forget about creating and using an official #hashtag
Use high-quality equipment
Virtual conferences from respectful businesses need a professional quality of visual and audio experiences, as well as smooth streaming with no glitches. So, to host a successful event, make sure you have a good camera, microphone or headset, a fast PC, a reliable Internet connection, and more.
Give it a good test
Technical issues are something that can accompany any virtual gathering. You need to test your connection, video, and audio, etc. Back up your presentation materials just in case. It is also recommended to run a rehearsal of how it all works. If participation in your event includes a series of steps, provide your users with a FAQ.
Try online speaker techniques
If you are the speaker at your event, remember that you will need to try a little harder in order to capture your audience's attention online. Look into the camera, which will be your eye contact with the audience. Use real-time illustrations. You can also ask questions, use jokes, be intentional about your intonation, and use other speaker techniques to make your speech more engaging.
Encourage users to participate
Another tip on how to host a virtual event is to try and maintain the networking spirit even without physical presence. Encourage the audience to ask questions, post comments, share posts in social media with your event's hashtag, and so on. You can also run live chat, quizzes, games, polls, and contests with nice prizes. Divide the day with digital coffee breaks.
Plan a perfect virtual event with our help
Hopefully, our virtual event tips will be helpful to you. Our web development team can help you a lot with your conference promotion by creating an event website, equipping it with a live counter or other interactive features, integrating it with social media, adding an online payment functionality, and more.
Contact us to discover how we can help you implement your virtual event ideas at affordable prices!