Spring, especially May, is a really hot time for IT conferences! While our guys were conquering New Orleans and its DrupalCon (see photos, and the report is under way), we were making last preparations for our own "Con" — BetWinCon. And successfully held in on May 14 here in Ukraine! So now it's time to share some memories, reviews and photos.
Bid&Tender Winner Conference: a special event in our special collection
We may say that BetWinCon belongs to our special collection of events not dedicated to Drupal development but to other important and interesting areas of the IT sphere or close to it. We love to challenge ourselves with organizing something new! Remember, on April 9, we had ConversionCon, a great conference on website optimization?
And now, BetWinCon's focus has been even more special. The conference brought together people who knew about, worked, or were interested in working with the Upwork platform. This included company owners, business connection managers, individual freelancers and many others who wanted to learn the practice of winning tenders and projects. Now, let's move on to George Hotel in Lviv and the morning of May 14.
Apples are sweet, grass is green, spring is the time to win!
We chose green as the official color for the event. Everything, from the fresh green grass on the event's website, to the participants' & speakers' badges and folders were all in awesome green harmony. When the spring is in full swing, there's no better time to win.
But that's not all! Everyone's attention was attracted by irresistible green apples on the table at BetWinCon. Fresh apples inspire fresh ideas, that's for sure. Remember Isaac Newton? No, no, we certainly did not test Newton's approach on our guests :) We just invited them to taste those sweet apples. And we hope they will inspire them to write a review about the conference! "Take an apple and leave a review" was the welcoming message.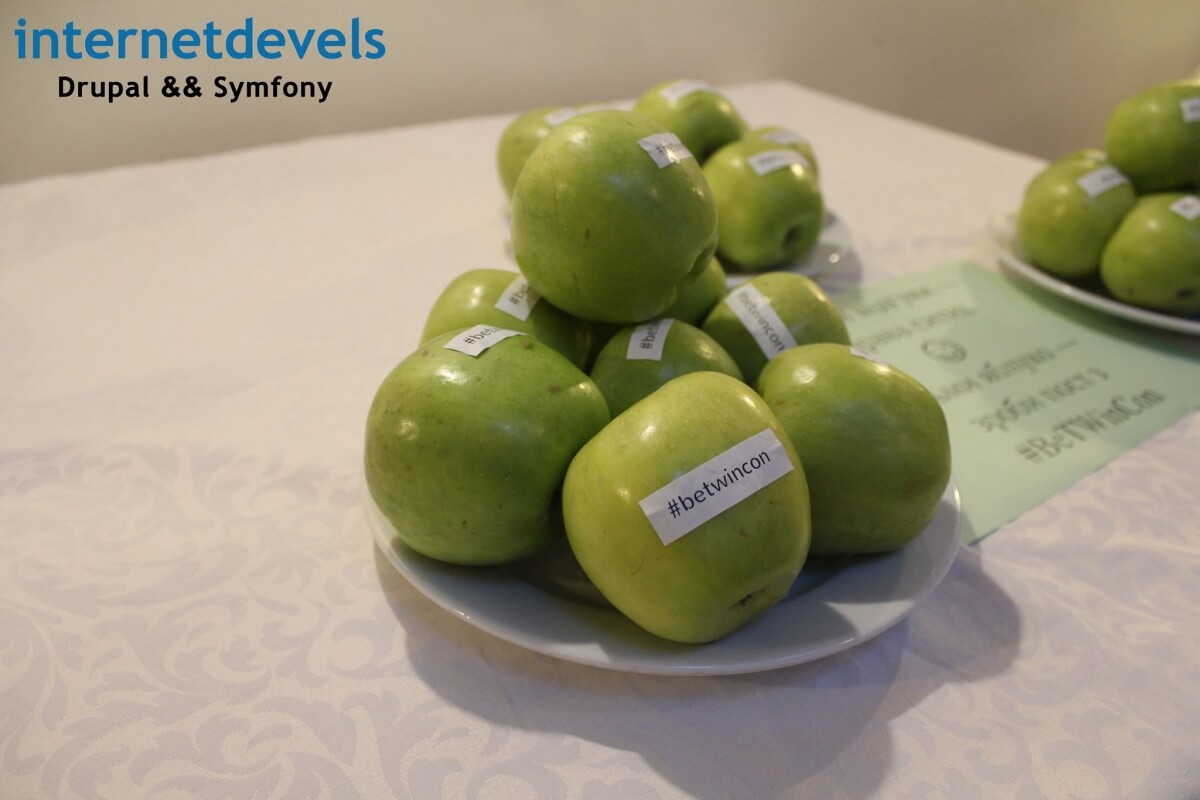 Modern ideas within the ancient walls
The Unesco-protected building of George Hotel had been built long before Upwork or even the Internet appeared. But the winning spirit is something that the mankind has always had! The hotel's ancient look added a special touch to the conference — as well as the piano playing softly in the hall.
Winners speaking to the winners
When many winners or would-be winners get together, it always gets exciting! Great speakers from various regions of Ukraine (and one from Thailand) shared their best winning practices and tips, and the enthusiastic audience actively asked questions. Lots of real-life Upwork cases were discussed, which is especially valuable. There also was a master class on successful bid writing, during which the participants could try teamplay. Practice above all! The slides from the speeches are now available for everyone in the Ukrainian language at slideshare.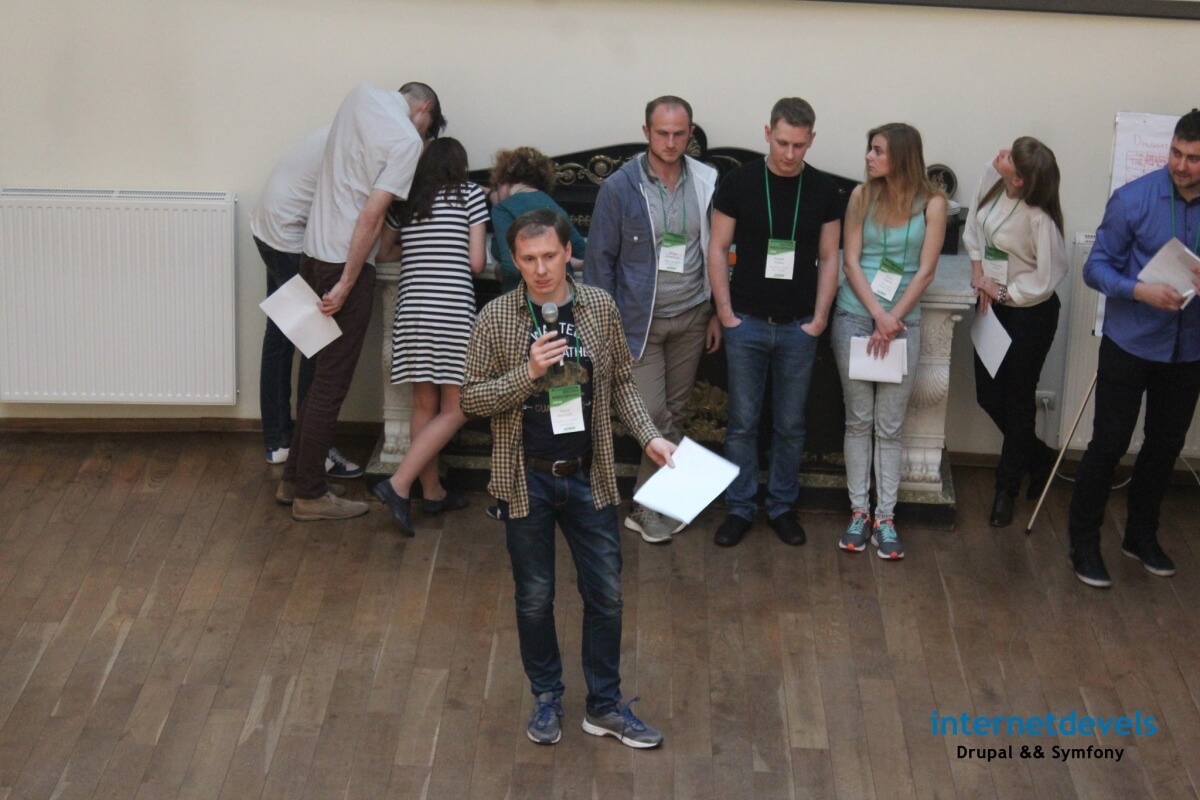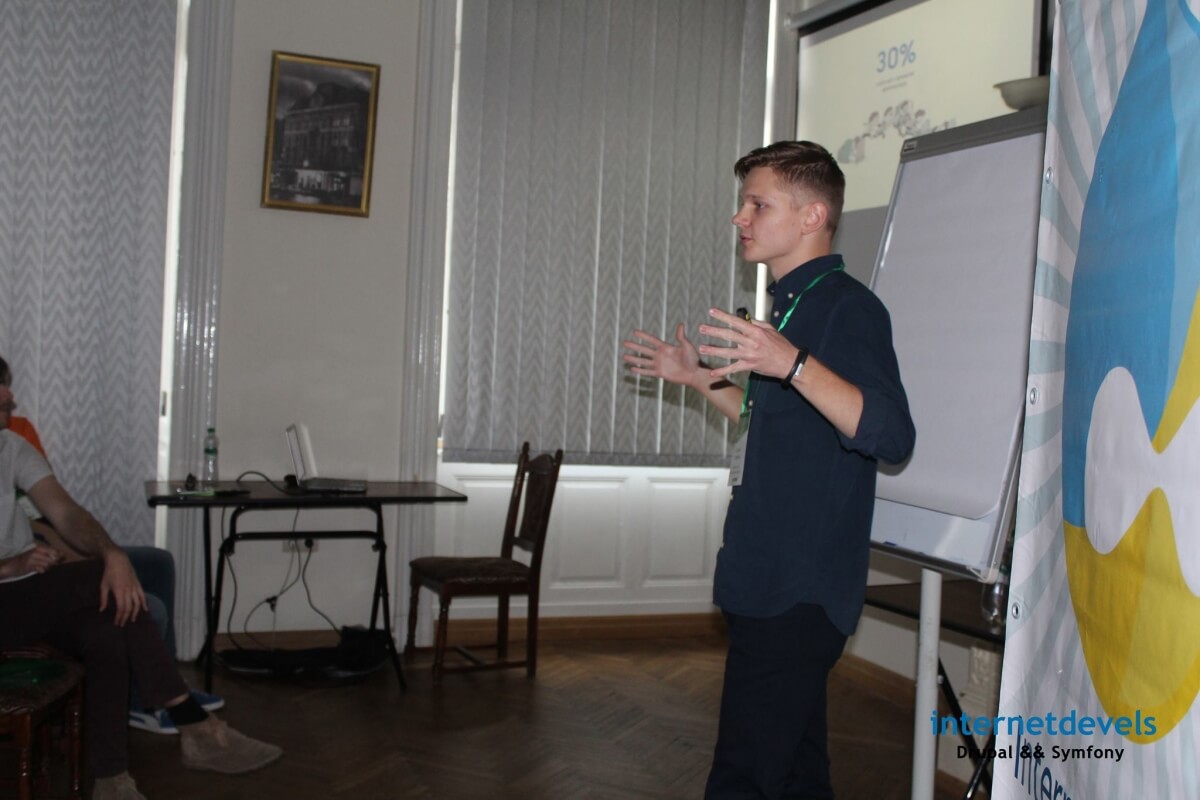 And some more winners among the winners!
For someone, victories began right away. We held a draw with a special prize, a video record of the whole conference. The 3 luckiest ones could have those videos as a gift. Congrats!
The lucky green banner
Our green banner was a great success - lots of people were taking pictures there, as well as with the participants' certificates.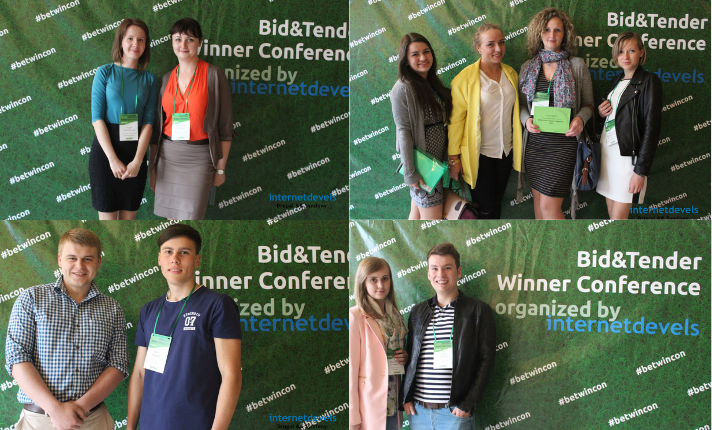 The traditional after-party crowned the event, where discussions went on and on and on! You can enjoy the full photo album of the event on our Facebook page.
But don't think it's over — we are preparing something new, so hope to see you at our next events! For example, IT Sales&Marketing Summit is already calling you with the splashing waves of one of Europe's biggest lakes. See you there!