IT conferences in summer can be both an advantage and a challenge. Listening to brilliant speakers, you suddenly find yourself dreaming about the splashing of the waves and imagining how the sun gently touches your skin…
What if this could be true? No problem! To bring this beautiful picture to life, InternetDevels Drupal development company created IT Sales&Marketing Summit at Svitiaz Lake. Here's where brain training and skill sharing is perfectly combined with the fabulous feeling of having a long-expected vacation.
Ukraine's first IT event at the country's deepest lake
Choosing the destination for our 2-day IT Sales&Marketing Summit, we decided to invite our guests to the treasure of our Volyn region, one of Ukraine's seven officially acknowledged 'natural wonders', and the country's deepest lake — Svitiaz. Even those participants who lived in other parts of the country couldn't resist the temptation to come, despite the long journey. And they never regretted it!
"I've been to a paradise" wrote one of the event's awesome speakers, Zhenya Rozinskiy, on his Facebook timeline. So welcome to the story of paradise! ;)
Beginning with the registration process, everything was very unusual. There was a wooden arbor instead of a hotel foyer, a summer breeze and green trees! That created a special inspiring atmosphere for our guests and speakers, famous sales and marketing gurus, who were arriving and getting acquainted (or greeting old friends).
An opening speech by InternetDevels founder Leviks in a cozy wooden-walled conference room gave a start to the big sales and marketing "festival".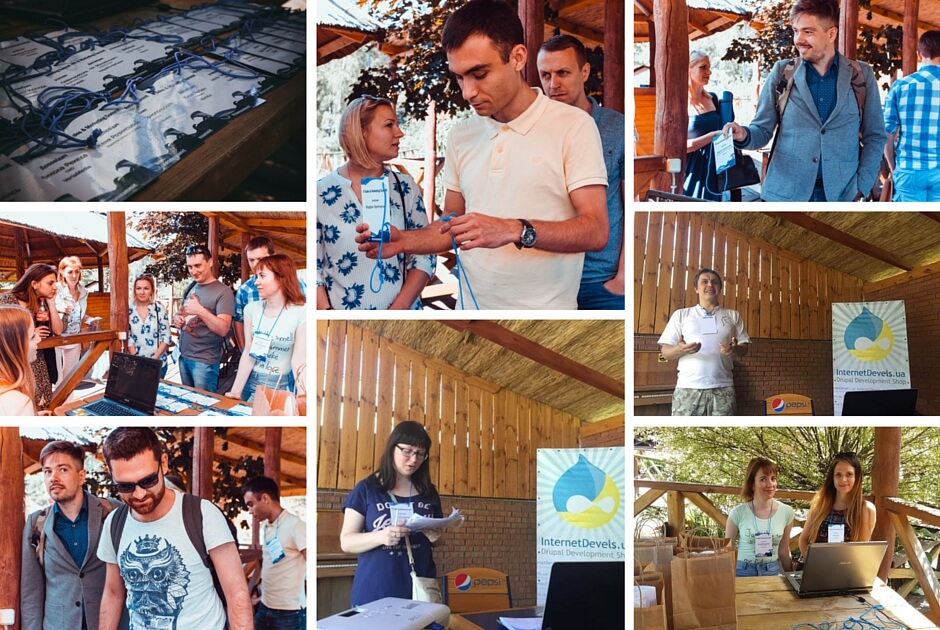 In addition to the hot weather, the summit schedule was really hot on its first day. The speeches were divided into 2 streams, the first being sales-oriented and the other being more about marketing.
The sales group stayed in the open air surrounded by summer scents. They listened about getting more clients from platforms like Upwork, establishing strong relationships with customers, and building "a sales machine" — guided by Igor Pavlov, Igor Luzhanskiy and Oleh Mykhaylyshyn.
The inspired marketers discovered how to conquer an American audience, promote IT services and make the full use of social media — with the help of Mykola Rekeda, Marina Bril and Yuliya Cheban. The last speech (or discussion) about reaching out to American audience by business analyst Zhenya Rozinskiy united both groups into one and crowned the first day of our IT Sales&Marketing Summit.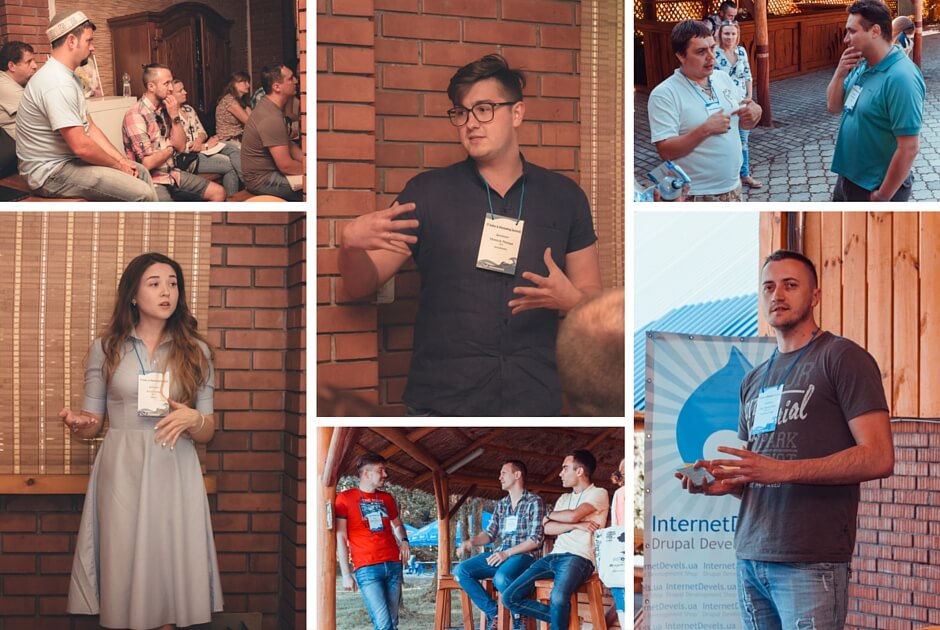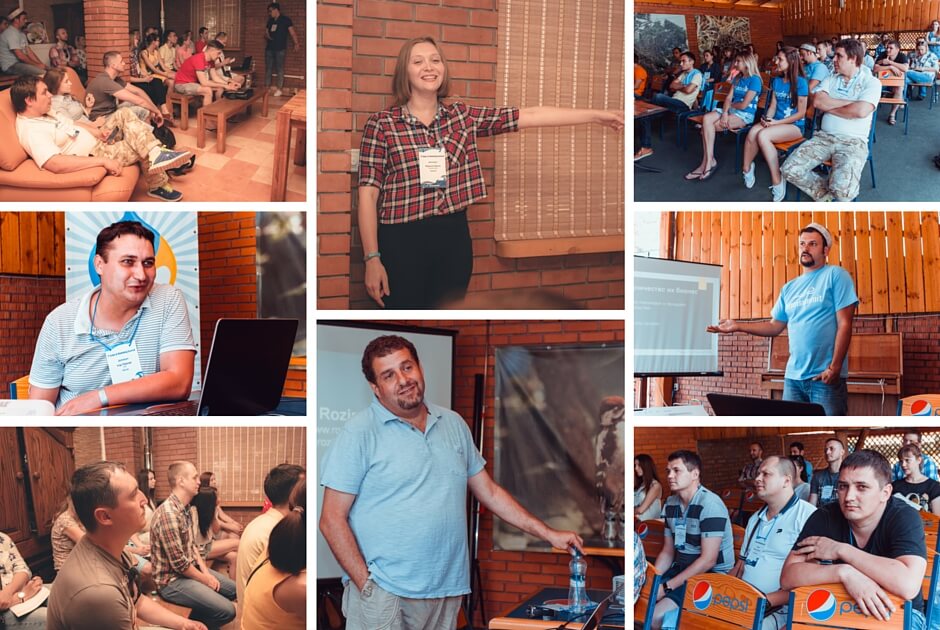 But that was not all! An open-air party in the evening promised to be unforgettable and fulfilled its promise. Amidst friendly jokes, tasty dishes, and merry dances, there suddenly appeared a bucket of crayfish. Just to remind everyone: it's summertime, enjoy! And that's exactly what everyone did.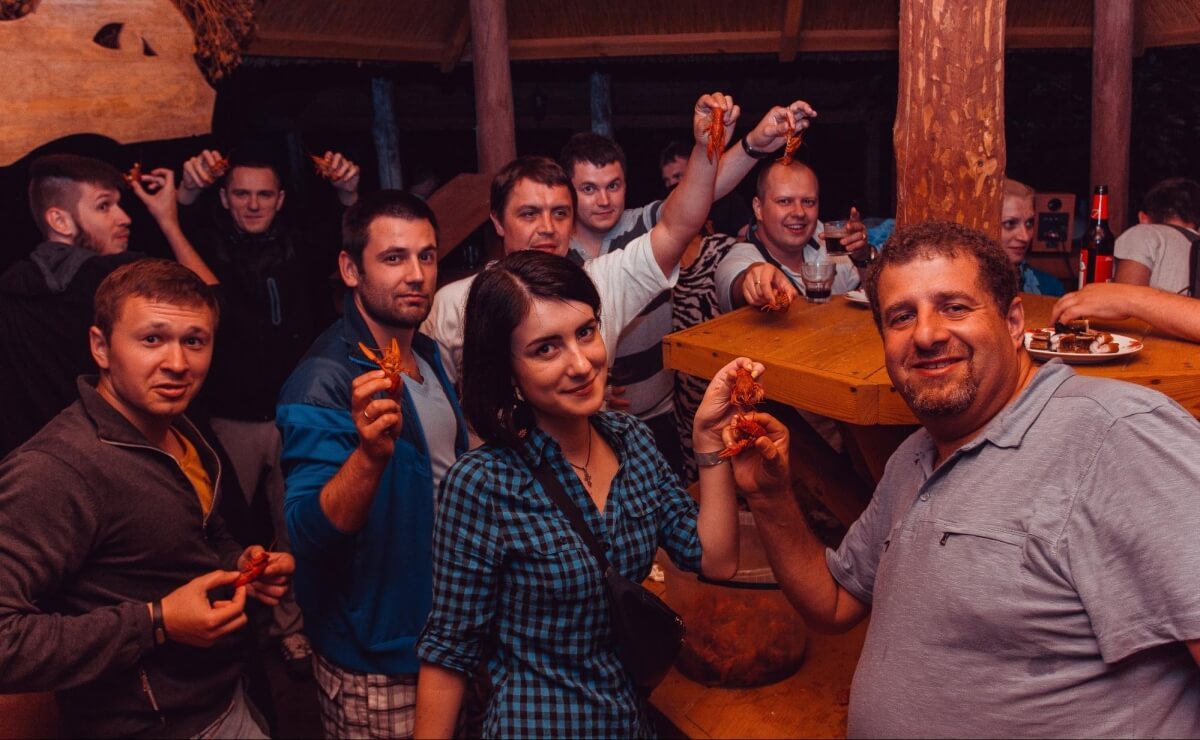 With time, the party moved to the beach, and the most persistent sales and marketing specialists had a chance to see the rising sun at Svitiaz Lake. No words, just the picture!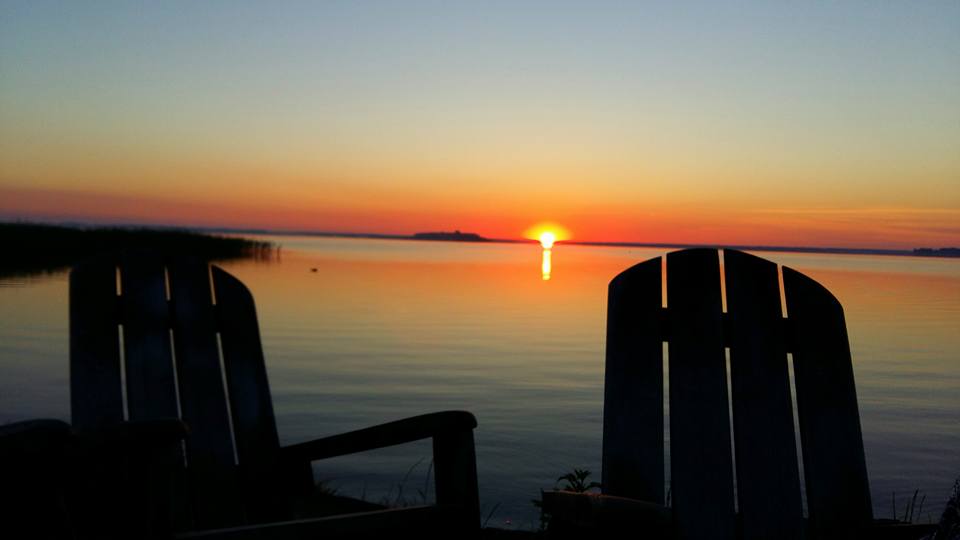 Good morning, paradise! The next morning, both those who had slept all night like babies and those who had been staying on the beach to see the rising sun, were full of energy and inspiration. An interesting day was ahead — with practical workshops at IT Sales&Marketing Summit.
The audience was no longer divided, and learned interesting sales and marketing secrets together. They were about writing letters and replying to them with a profound understanding of your customers, creating a successful content plan for your social media, and avoiding pitfalls at complicated talks with your clients. The speakers were Maksim Itskovych, Yuliya Cheban again (the charming marketing expert seemed to never get tired of being a speaker 2 days in a row), and Maksim Koliada.
Another absolutely tireless speaker was Zhenya Rozinskiy who offered an exciting session of questions and answers. What the audience wanted to know most of all was how to get a better understanding of overseas clients.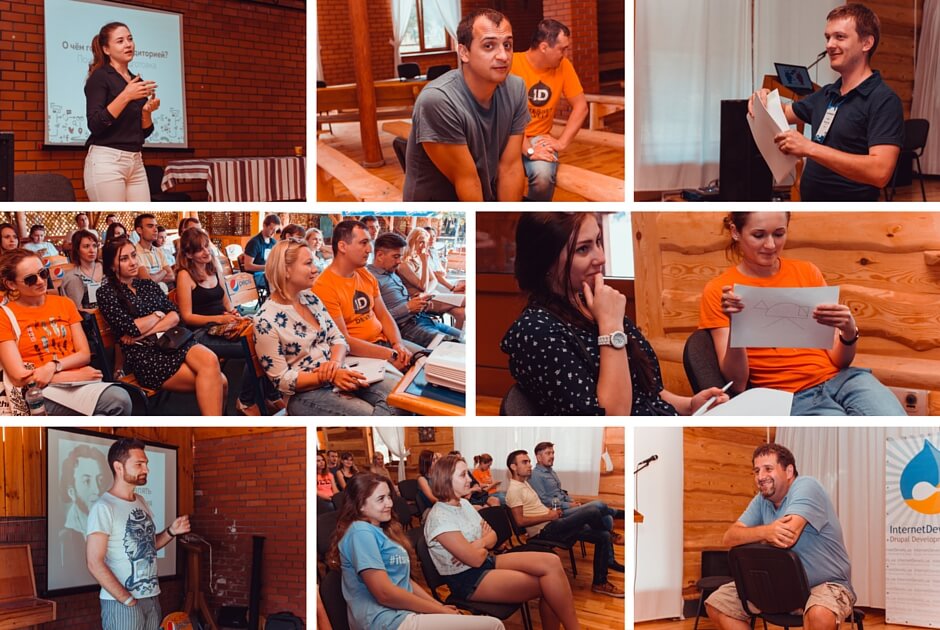 Looking at Leviks' celebratory gestures at the closing ceremony, you can easily read the message. We did it, and all the best is yet to come!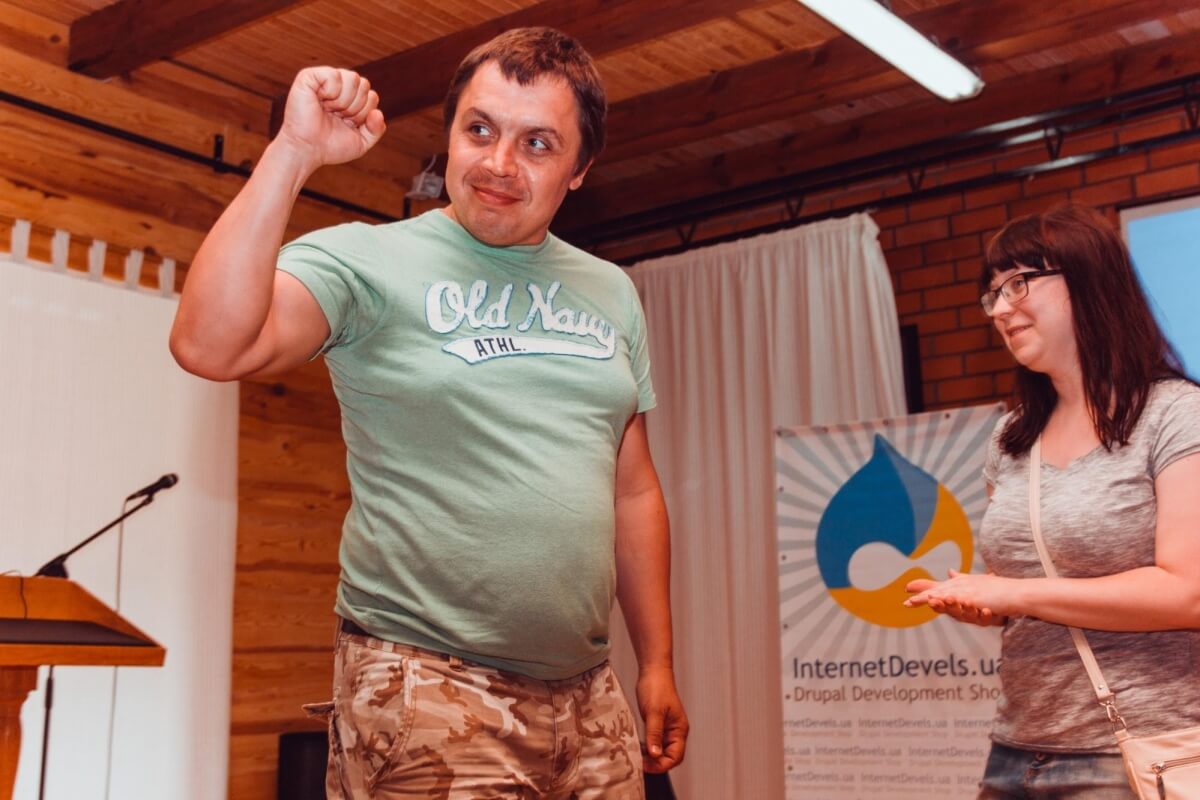 It is a pity that the final picture does not include all participants — the lake bewitched many of them and didn't let go. But, of course, they were still with us in spirit at that moment, thinking about targeting and onboarding :)
Thank you, awesome speakers and listeners, for staying with us on those 2 sunny days! Let's make this a beautiful tradition. We will be happy to see you again!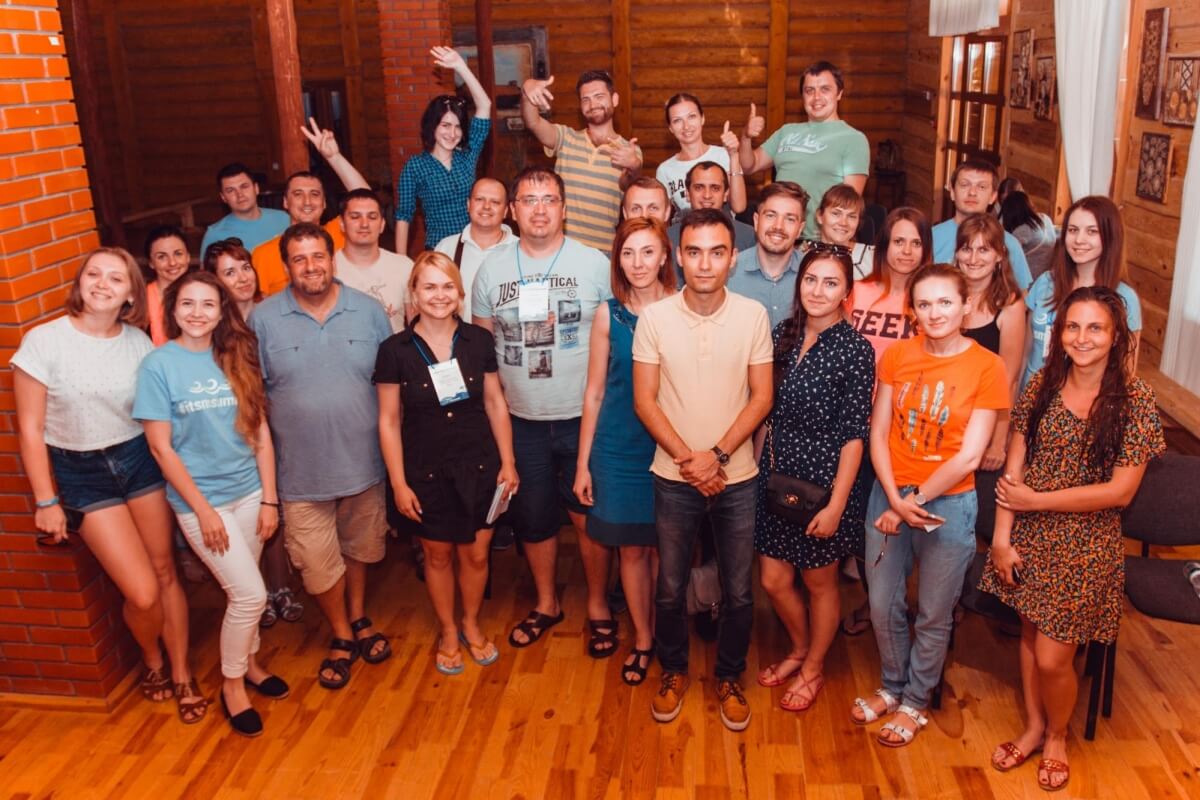 Read also:
BetWinCon: how we held our conference for bid & tender winners