The percentage of mobile traffic has exceeded 60% which means that more and more people are using their smartphones to surf the net. Thus, having a business website, such as food delivery, clothing store, or banking, is becoming outdated. It is more convenient and user-friendly to have a mobile app! The mobile application allows you to reduce the time a user spends on reaching your services, as well as ordering/buying services you offer.
Don't worry, you don't have to create an app from scratch! Today, the web development team at InternetDevels explains how to convert a WordPress site into a mobile app with the help of plugins. Stay tuned!
Why You Should Build a Mobile App
We already talked about different ways to optimize a WordPress website and increase conversions. However, the best way to boost your business in 2020 is to have a mobile app.
Here are our top reasons why to build a mobile app from a website:
You'll get additional conversions.
The mobile app is cheaper to support.
Higher load speed.
Improved user experience and customer relationship.
You'll become competitive in the market.
People love using apps rather than websites :)
Can a website be converted to an app?
And the answer is… yes! Things that seemed impossible only a few years ago became a reality! Today, converting a WordPress site into a mobile application is effortless! All you have to do is to use one of the plugins we describe here or contact a professional web development team!
When would converting your WordPress site to a mobile app be a perfect solution? You should consider such migration if your website is:
Social media platform.
Online store.
Portfolio.
Messaging or communication platform.
Gaming platform.
Integrated with GPS navigator.
Blog.
Banking platform.
And more!
If you are on a smaller budget, it could make sense to move to the application completely instead of supporting and maintaining a whole website.
How do I convert my WordPress site to a mobile app?
If you want to create a mobile application from your website you have two solutions: to build an app from scratch or to convert your WordPress website into an app.
It is cheaper to convert an existing site into an app rather than create everything from scratch because an app is really just a mobile version of your desktop website. If your company already has a site built on WordPress CMS, you simply need to borrow its style, navigation, design, and all the website's content from your desktop version which definitely saves time and money. Updating and managing a mobile app is much easier. Besides, using an app is more convenient and less time consuming than surfing a mobile website. If a mobile version of the desktop site is not properly optimized, you'll only get poor user experience and poor performance.
The easiest way to convert a site into a mobile app is to use a special plugin which will do most of the work for you. However, such conversion requires at least minimum technical skills and knowledge.
Check our list of top WordPress plugins that will help you turn your WordPress site into an app.
The Best WordPress Plugins for Mobile App Conversion
AppPresser is the most popular plugin that will help you convert a WordPress site into a mobile app. However, if you are not a web developer, this plugin might be difficult to use.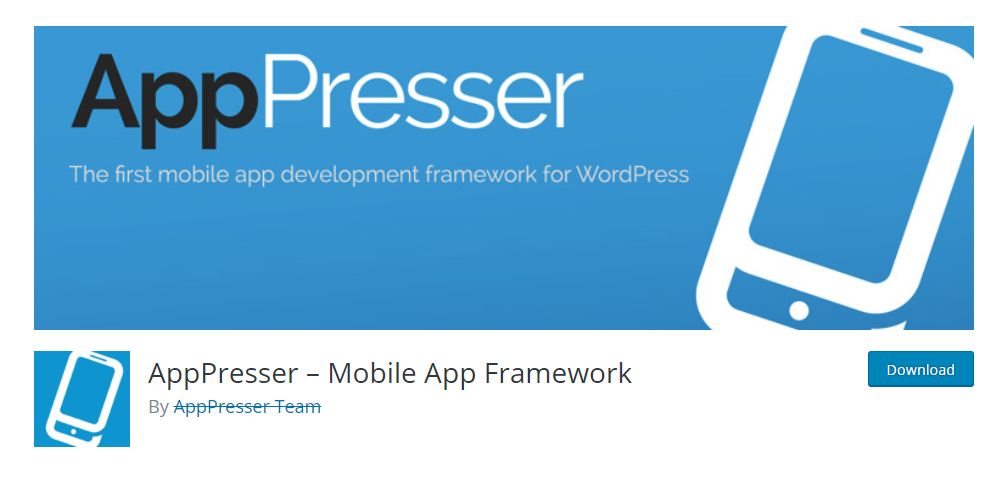 Key features:
visual app customizer
push notification functionality
ability to create custom pages from any website content
eCommerce integration

WPMobile.App
WPMobile.App suits for building the iPhone and Android native mobile apps of a WordPress site, as well as allows you to publish the application on Google Play and Apple Store.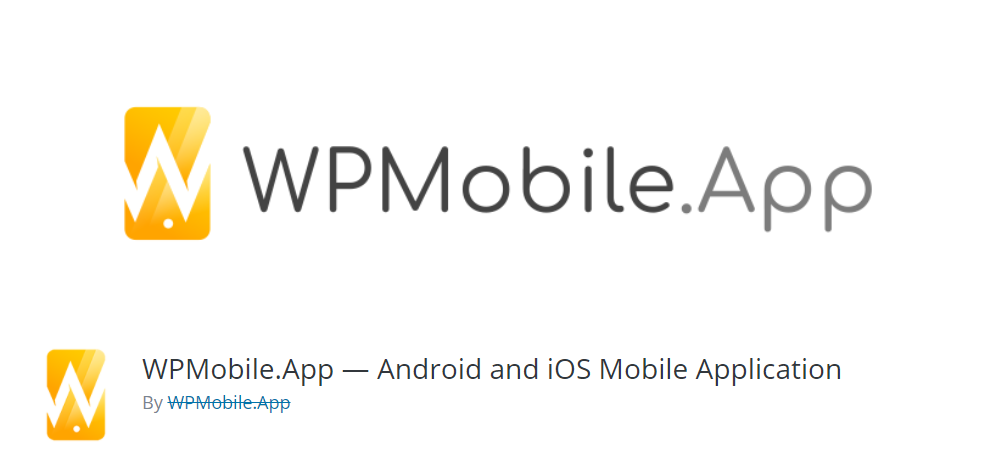 Key features:
offline content
real-time statistics
great compatibility
highly customizable

MobiLoud
MobiLoud helps you convert a WordPress site into a native mobile app for iOS and Android phones easy and affordable.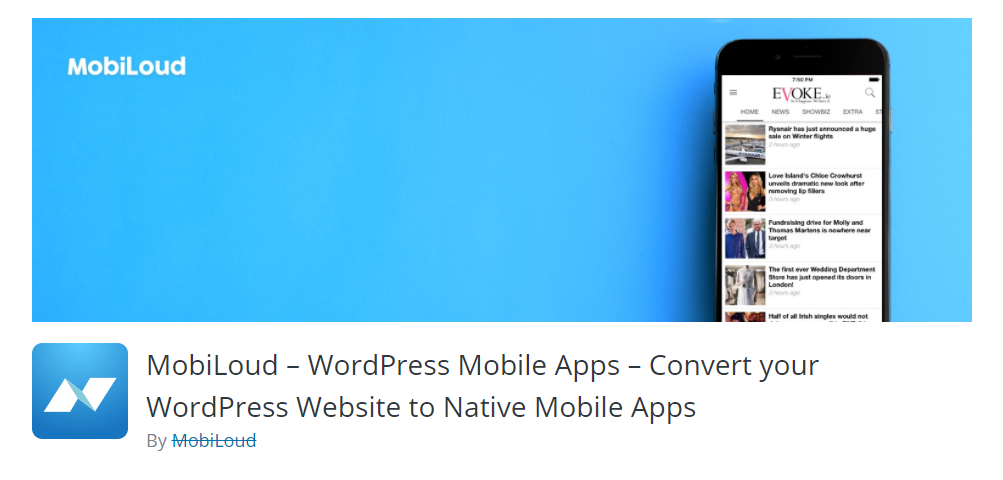 Key features:
push notifications
premium support
automatic content updates
full customization

Androapp
Androapp is a native mobile app for Android with the help of which you'll be able to create an application in minutes without any programming knowledge.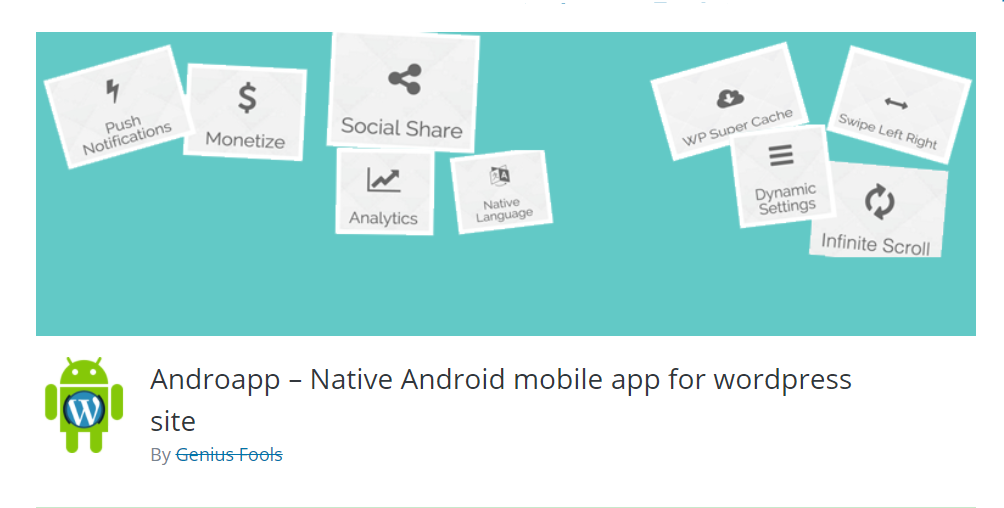 Key features:
push notifications
monetization capability
infinite scroll
offline save

Wapppress
Wapppress is the fastest website-to-mobile-app conversion solution. It will suit for small non-profit or blog sites. This plugin converts a website to an Android app in a few steps.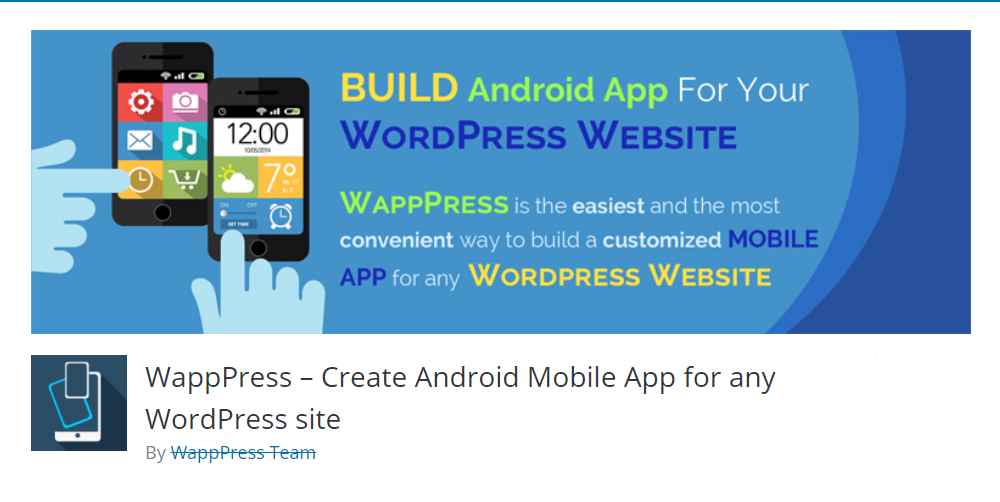 Key features:
customized design
push notifications
data synchronization
no coding skills needed
Note that all these plugins are not free! The price differs based on the complexity of your particular project and needs. Also, you can always contact our team if you can't decide what plugin suits your requirements the best.
QA Your Application After Completion
Quality Assurance (QA) is a very important step in web and app development. You need to reassure that everything looks and functions properly. We highly recommend entrusting QA specialists with this task rather than test the app on your own. A professional knows what to look for and he will observe if the app matches all the explicit and implicit requirements.
App quality assurance testing contains certain stages:
Preparatory stage. This is usually a starting point during which QA specialists make the testing estimations and collecting all possible information before they start the actual testing.
Executive stage. That's when your application begins to undergo the testing process. It's the time when various types of testing are being performed.
Reporting stage. This is the stage when progress reports and test results are being handed to you as the Client.
If any errors or bugs are noticed, you'll be offered the best possible solution. However, converting a WordPress site into a mobile app with the help of plugin is not that difficult. Such type of mobile app creation reduces the risk of errors.
Conclusion
While you are considering whether to convert your WordPress site into a mobile app or not, your competitors are already doing this! As you can see, the application might be quite beneficial for any online business.
Stop losing your clients and conversions. Get a mobile app from your site today! Contact our web development team to discuss the details of your project.