Let's feel Drupal's pulse! It looks like the popular site-building platform is doing great. It remains a perfect fit for all kinds of sites. We've discussed its benefits for university and ecommerce websites, and made collections of Drupal travel sites and online stores. Being strong, secure, and flexible is exactly what the doctor ordered for any good site! That's why Drupal is a healthy idea for health care websites as well. Today, we've picked some of these health sites for you to take a look at — including, of course, one created by InternetDevels Drupal web design company.
Some nice health care Drupal websites
Pediatric Health Care Alliance
This Drupal website lets anyone find a pediatrician for their child, check out doctors' bios, select the desired clinic offices on the map, pay the bills right on the site, and get a lot of useful info. It also offers a link to the Patient Portal, where customers can communicate with their pediatrician's office online.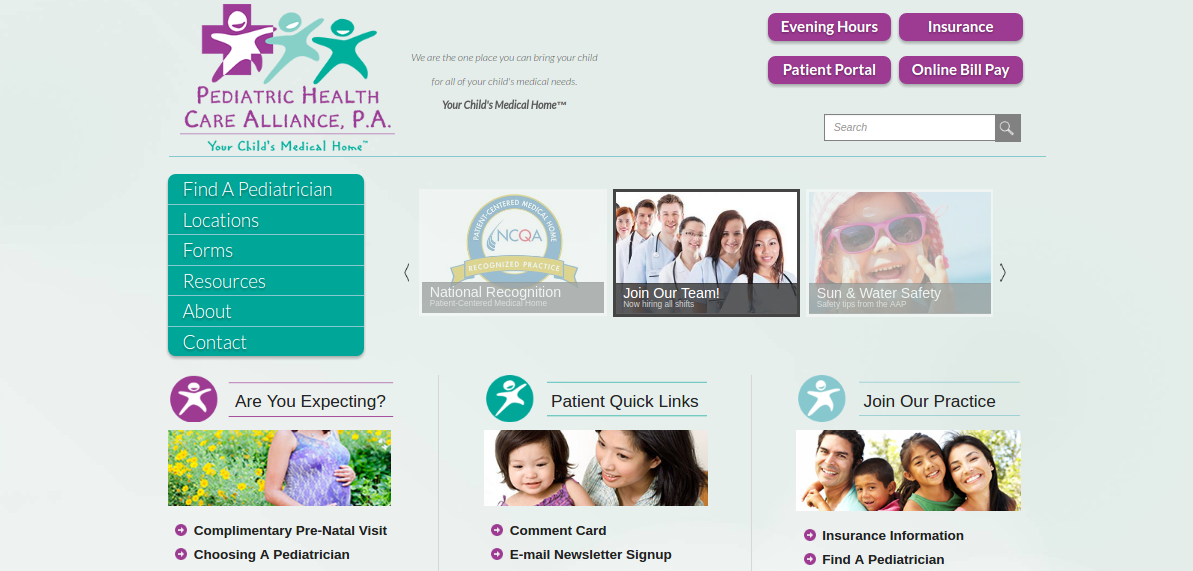 https://cancercontrol.cancer.gov/
Here is a community for cancer control researchers. Right on the main page, the visitor's attention is captured by a counter that shows the number of community members, discussion topics and events, so it's easy to click and join in. Users can register for professional seminars or view past seminars online, check the event calendar, join discussions with filters by category, date range, keywords, name, and more.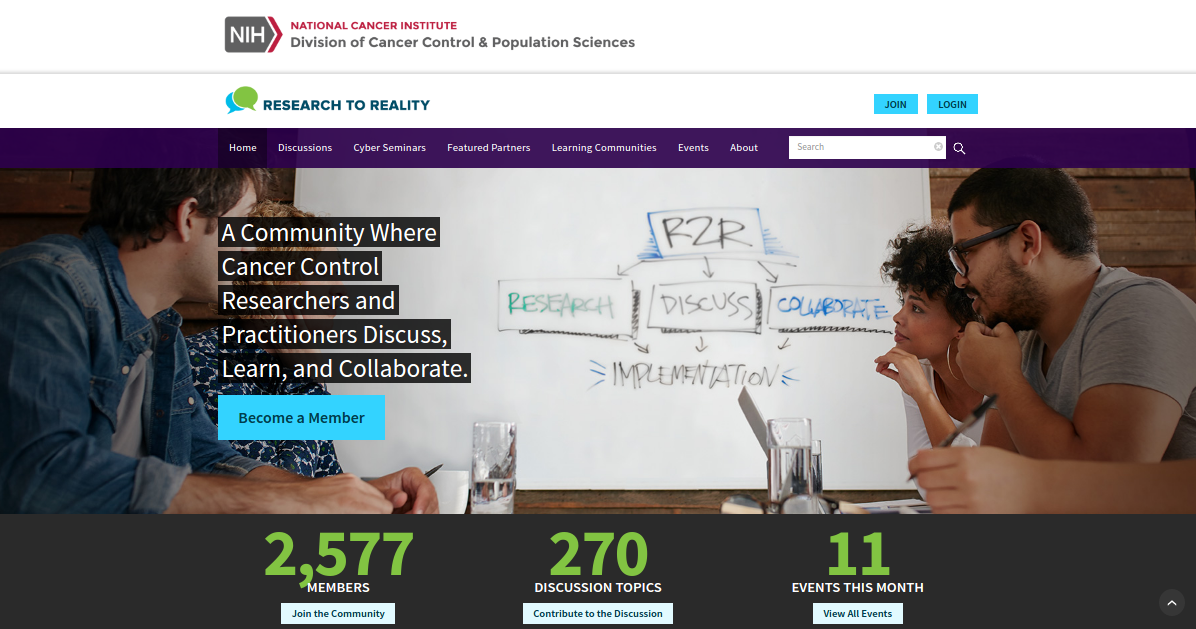 C.S. Mott Children's Hospital
On the C.S. Mott Children's Hospital's website, it's possible to browse conditions and treatments, search for a physician, get an appointment, and find maps and directions. Instructions for visiting a hospital, blog posts, and news are also present. Anyone wanting to make a donation can do it online. There is also an option to send a get-well card and lift some patient's spirits.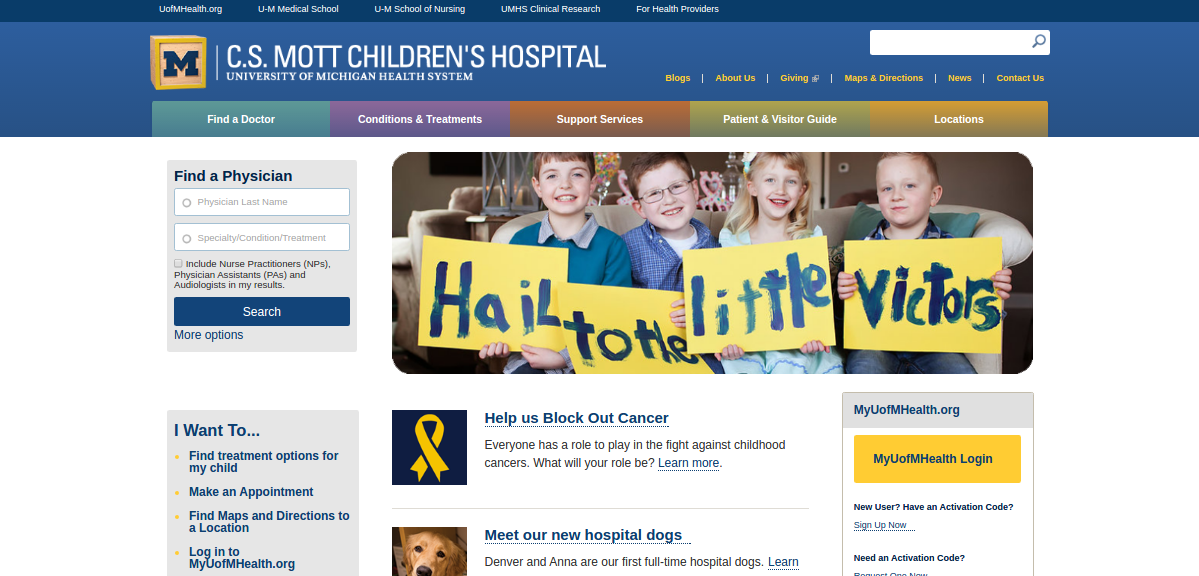 On the main page, there are three main buttons which help 1) to find a doctor by searching with a name, specialty, etc., 2) to find and attend classes and events by type and city, 3) or to get online services. There is also a classification "I am a doctor" and "I am a patient," where both can get useful info and options. The buttons on the patient's part —"Talk to someone" and "Read patient stories" — are exactly what people need to see.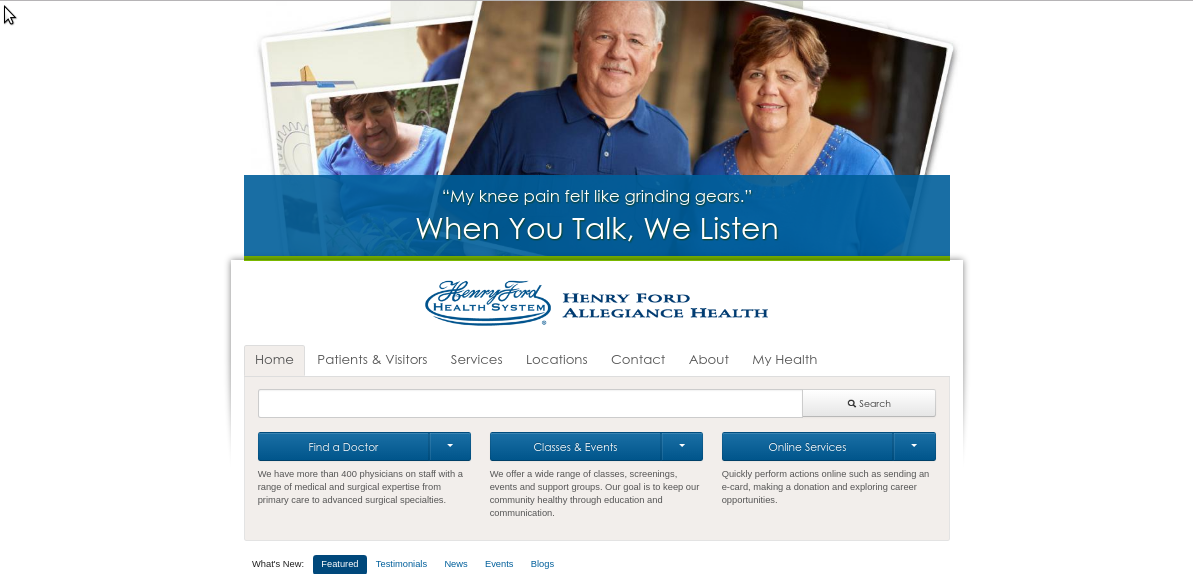 Lehigh Valley Health Network
The brightly colored block on the main page immediately invites users to make a phone call, chat online, or get directions. Doctors are easily found by using a whole bunch of criteria: name, type of care, region, distance from the user in miles, gender, language spoken, or the willingness to receive new patients. There also are many handy options: browsing a multicolored chart of various conditions, checking a phone directory, paying bills or making donations, sending gifts or flowers, and more. The site is available in English and Spanish.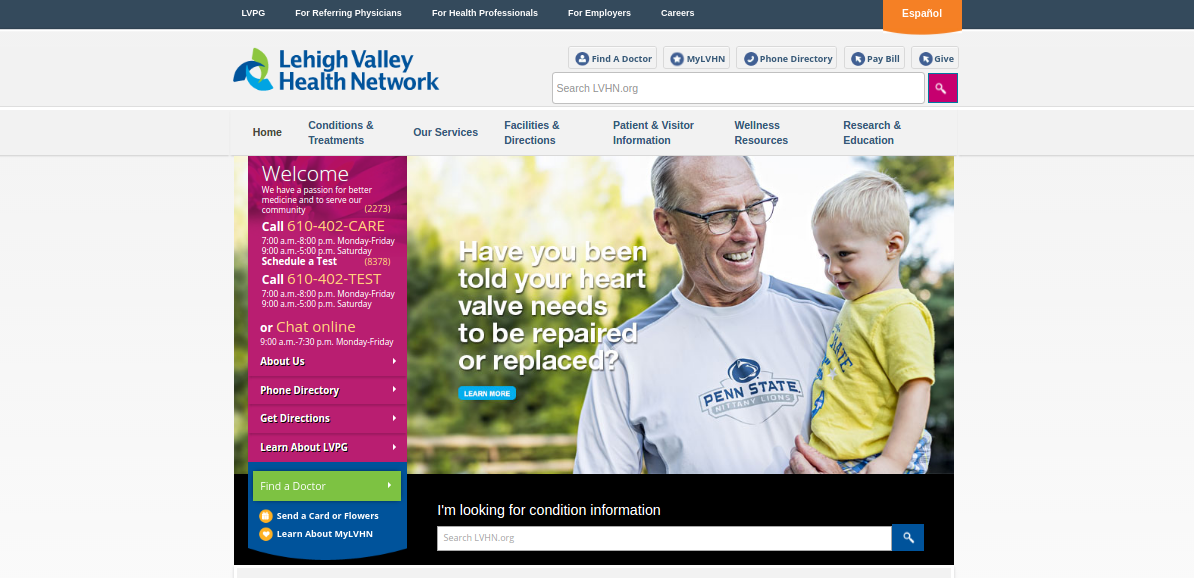 Memorial Sloan Kettering Cancer Center
Here is the only Drupal 8 website in this collection, all the others being built with Drupal 7. On the main page, there is a big, handy "How can we help you?" search box. Three main options that grab a visitor's' attention immediately are "Find a doctor," "Make an appointment," and "Find a location." However, there are many other useful things that users can discover, which are classified into sections: "For adult patients," "For child and teen patients," "For health care professionals," "For research scientists."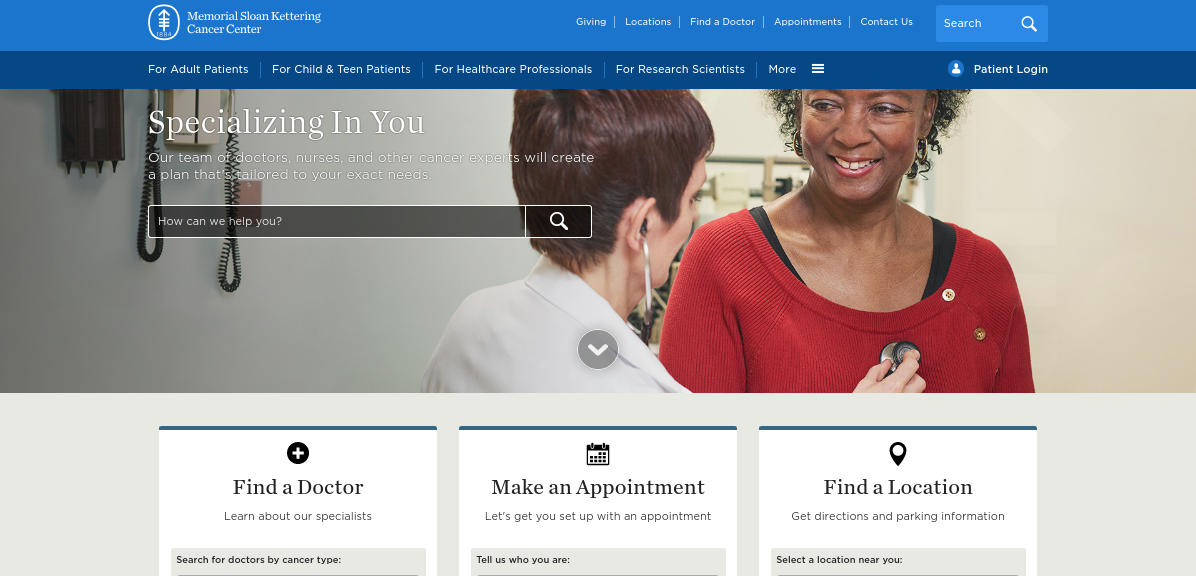 The Florida Hospital's site has a nice retro design and a traditional set of options. They include finding a physician, browsing locations and directions, making an appointment, paying a bill online, donating and volunteering, applying for a job, and more. The main page also lets the readers be aware of important things from the news, videos, blog posts, upcoming event announcements with a noticeable data marking. There is also a special "for medical professionals" section.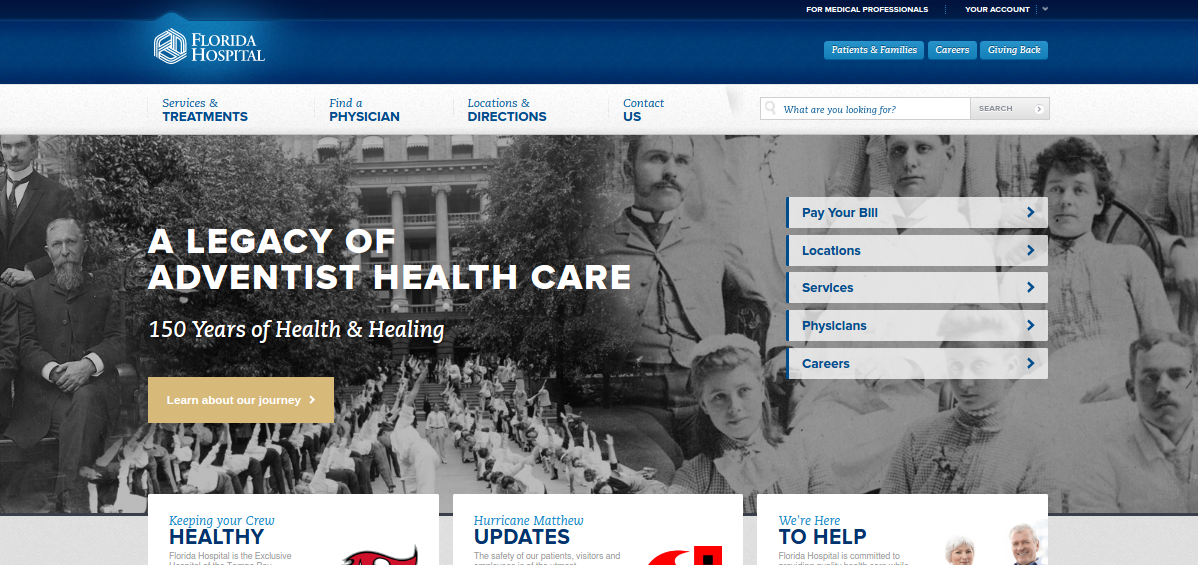 Rush University Medical Center
In addition to the classic medical site options that we have seen in many previous sites, this one has an interesting feature for asking an expert questions right from the homepage. By clicking on this button, users are redirected to the list of doctors. They are also welcome to check out the list of conditions for treatment in alphabetical order — by letter. Health and wellness articles, videos, and upcoming event overviews help visitors stay updated.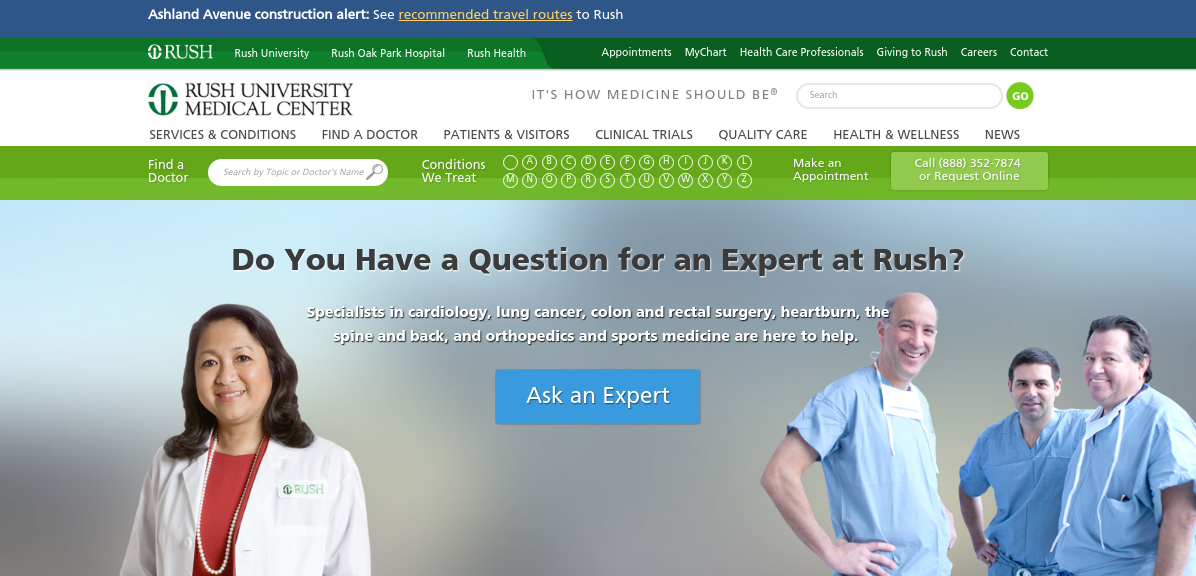 AttendingDR: created by InternetDevels
And, of course, we couldn't help but include our own creation on this collection. This is a powerful community for doctors with the features of a social network, where doctors can communicate, create initiative groups, discuss issues, spread information about their clinics and much more. For full-fledged communication between doctors and patients, we integrated attendingdr with the https://www.adrpatients.com/ site, which is a community for patients. Doctors can receive requests from patients about visit appointments via calendars. Doctors can approve or disapprove the appointment time. Other features include an informative dashboard, electronic signature, company directory, articles, blogs, news, forum, and more.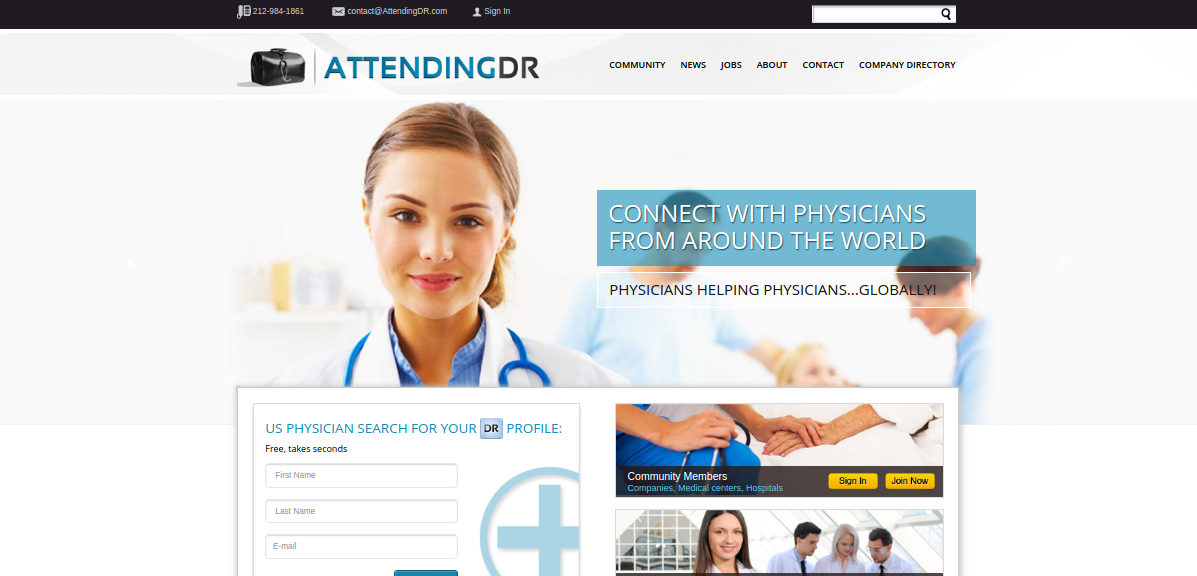 That's been a bunch of nice health care Drupal websites. We hope medicine achievements get more and more advanced to meet any challenge and cure anything! And we also hope IT achievements will be more and more helpful in creating the most effective and attractive sites. If you are interested in one, go ahead and contact our web developers.
Dear readers, stay healthy above all!