As a business owner, you may do all that you can and some, but one thing you need to always bear in mind: Hiring a professional web design company to develop your website is the best thing that you could ever do to grow your business.
How?
For one, a professional web design company can make your site look authentic. Another thing being that it would make your site highly visible online and would attract the right audience.
When you rope in a professional web design company, like InternetDevels you can rest assured that your site is in safe hands and doing what's meant to do.
Here we delve into the top 5 benefits of working with a web design company:
Benefits of Hiring a Web Design Company
#1. Professionals have a deeper and wider understanding of the industry
It goes without saying: Online presence is crucial for business these days. To that end, companies will have to have a well-featured and engaging website that helps them reach potential customers. On your own, business owners can only do so much until they are well-versed in different programming
languages. In the case of a professional web design company, they have got experienced personnel, including web designers, coders, copywriters, and SEO specialists, onboard. These guys are good at correctly figuring out your requirements and then do everything in their power to attract more traffic and leads for your business. Therefore, hire remote developers is a great idea.
Plus, they will carry out a thorough groundwork to ensure long term success for your business.
We know what you are thinking.
When there are free website design templates out there, why pay and hire a web design agency? Good question.
The answer is templates offer basic features. You can't design a top-class site with just regular tools.
A website has to have several features, such as images, plugins, codes, and all. All of these are impossible to integrate if you do not have the required programming knowledge. For professional web design companies, on the other hand, it's a kind of cakewalk. They have hands-on experience in designing both dynamic and user-friendly site. The best part being that they'll be able to make required design changes as per the on-going technological developments.
Always bear in mind that your website is one of the significant business marketing tools. So, it makes sense to hire a designing company that helps you come up with an attractive and competitive site in keeping with the current business landscape.
#2. SEO Strategies that draw more traffic and leads to your site
Various search engine optimization techniques increase the quality and quantity of the website traffic to a higher degree.
There will be few users who may directly reach your site by typing your website URL in the search bar. But for new customers to find your site, it needs to be SEO optimized. And only an SEO optimized site increases your website's chances to appear in the top-ranking pages, allowing more visitors to your website. Users usually tend to click on sites that appear in top pages and shun websites that appear in later pages. There are many SEO tips to rank higher and boost your traffic.
A professional web agency and web designer would always go the extra mile to ensure that your site gets the maximum benefit.
Web design company professionals are pretty much well-versed with all the latest SEO updates, which will help promote your specific pages, helping your site to maintain its position in Google's search results.
So, if you want your business to do well, it's highly recommended to hire a web designing company for improved results. Competition has grown like never before, so it's crucial to hire a professional service to achieve the desired results.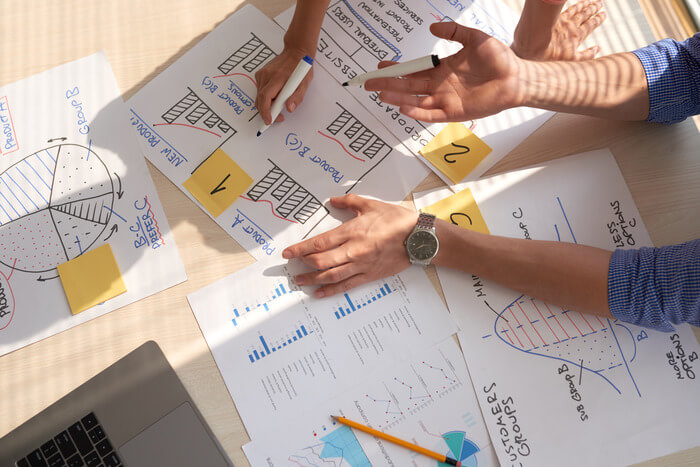 #3. Faster Site that guarantees potential business opportunities
Sure, there are many websites out there that don't function to their very best. They load slowly, driving away visitors to other competitive sites. If your site is one among them, remember you are losing potential business opportunities.
A professional web designer or a web designing company will help you create a site with integrated features and plugin to offer enhanced security and speed. They'll help streamline your website coding as well to ensure improve website speed.
#4. A responsive design that keeps the visitors hooked
According to Statista, as of February 2019, mobile devices accounted for 48 percent of web page views worldwide.
So it is more important than ever to make your website design work in alignment with the latest mobile technologies. With mobile search traffic growing, if your site isn't mobile-friendly, your audiences are sure to bounce off to competitive sites.
To learn more: How Responsive Web Design Works.
The good news is that, unlike non-responsive sites, responsive sites have a single codebase, and also have optimized styling sheets that adjust according to different devices, resolutions, and specifications, helping you to save the development costs of your business.
And, if you are thinking of content duplicity, you don't have to worry about that as well, because the question of content duplicity arises when you have different URLs. Responsive sites do not have multiple URLs but a single URL. So the question of content duplicity never arises.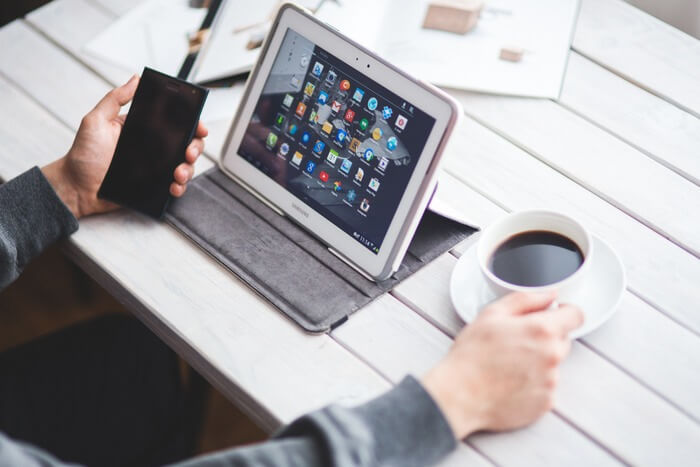 #5. A complete site with all the contact points in place
A web designing company will put in place an appointment booking form, contact form, and even other forms that could save you time from having to book appointments by phone.
Plus, follow up emails can be sent automatically. Backed by their experience, a professional web agency offers you all this and much more.
Over to you now
So, looking to hire a professional Drupal development company to build a site from scratch or to re-invent your existing website? Check out InternetDevels on GoodFirms. Our company can help you come with a dynamic site that would not only be user-friendly but highly visible on Google search pages as well.
Contact us to find out more about our web design and development services.