Hello there! Getting ready for another awesome year? As 2019 is emerging on the horizon, we want to review our best moments in 2018.
Drupal Global Sprint Weekend 2018
When it's cold January outside, but the desire to contribute to Drupal, share your knowledge or pump your skills up is strong — there's nothing hotter than the Drupal Global Sprint Weekend 2018!
InternetDevels held two day-long codesprints during this event. The first was a local one at our office. The second one was co-organized together with a bunch of other great Drupal companies. At this codesprint, InternetDevels web developers Woland and ApacheEx were two of the four mentors, and successfully curated their areas:
Contributed modules UpTime Widget, Stripe API, Style (CSS) Settings, and TableField.
Drupal Core. PHPUnit testing.

Great changes in module maintenance thanks to Open Ownership Pledge
Drupal developer Lolandese and InternetDevels Company kicked off the Open Ownership Pledge initiative. It helps module or theme maintainers involve new developers into their projects, facilitates their cooperation, and stimulates the project's continuous maintenance.
This is achieved by beneficial terms for anyone who wants to help with a project. They include quick review of patches, co-maintainership of issues, credits in the developer's profile, ownership transfer when all issues are resolved, and more.
It is remarkable that this story began with Lolandese's visit from the Netherlands to our office in Ukraine. He was happy about the efficient patches our Drupal developer Woland had made for his module, so he wanted to get acquainted, code together, and entrust his module to our caring hands.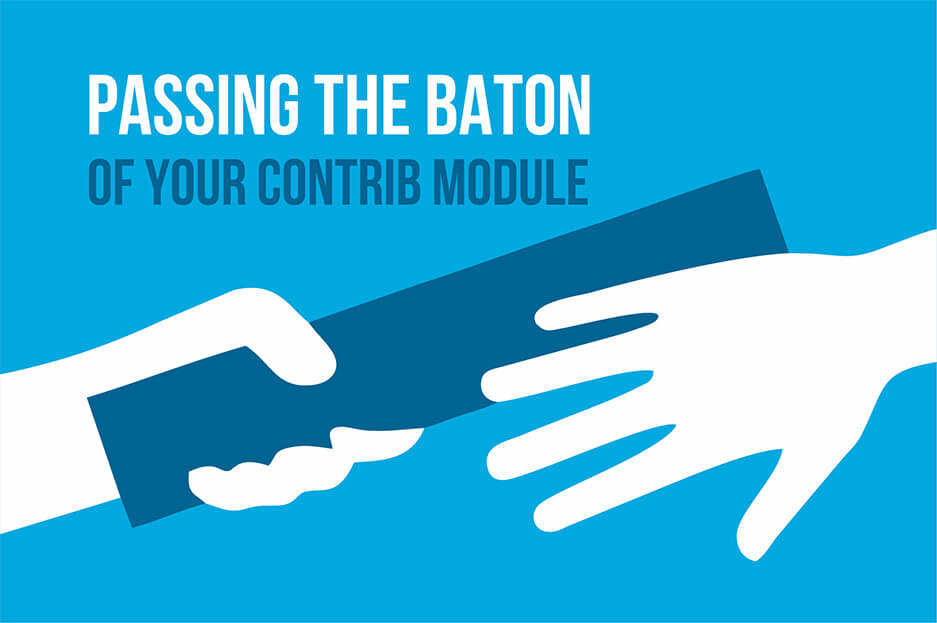 Our support service Drudesk turned 3 years old
It was three years ago that we created Drudesk to provide all Drupal website owners with all kinds of help for their websites. The child has turned three years old and is growing unbelievably fast!
The Drudesk office is always buzzing with activities. There is always a demand for bug fixes, optimization, website updates and upgrades, new feature development, and so on.
It looks like Drudesk's seven-league strides are just the beginning, and new heights are waiting ahead!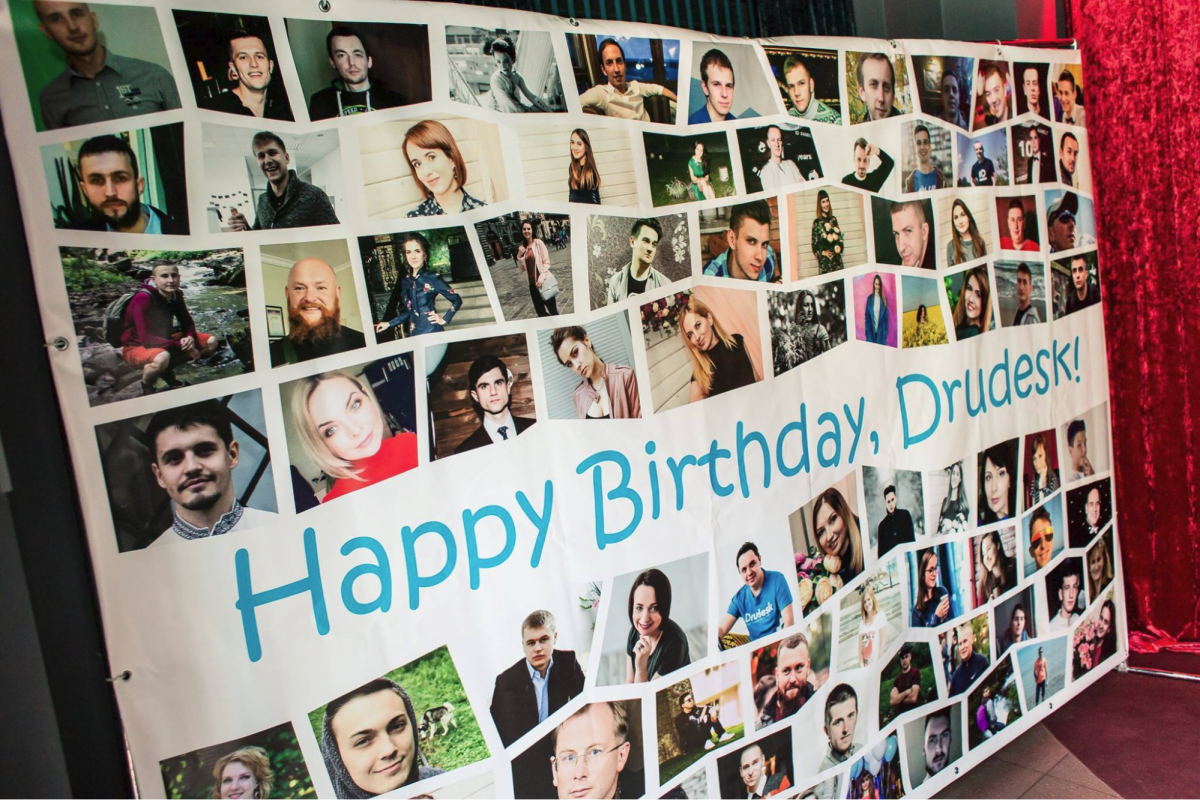 At the height of the dream: Elbrus, Kailash, and Hoverla!
Your boldest dreams can come true, the highest peaks can be reached, and nothing is impossible. These are more than beautiful words — and our cool guys and girls proved it.
Our CEO Leviks fulfilled his dream and reached the 5642-meter-high Elbrus mountain. The team of girls headed by Lenix, our Head of Marketing, climbed the highest of Ukraine's peak — the 2,061-meter Hoverla. And our Drupal developer Zemelia travelled to Tibet and made a kora, or ritual walk that reached the height of 5700, around the 6,638-meter mountain Kailash.
Dreams are closer than you think — no distances or difficulties can stop you. On the contrary, they are the stimulus to keep trying and never give up.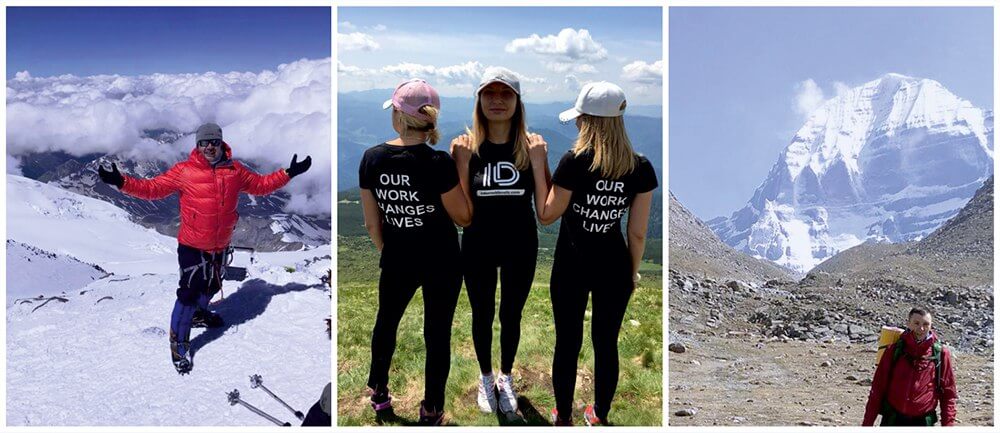 Sponsoring the DrupalCamp Kyiv and speaking about Drupal contributions
One of the largest events of Drupal Community Ukraine couldn't happen without us! So we sponsored and visited DrupalCamp Kyiv 2018, and also brought a cool speaker.
Everyone can make a contribution to Drupal, even if they think they have no time or don't know where to start. Our developer Ahiles in his speech explained why it is necessary to contribute to Drupal, in what ways you could be useful, and what steps to take.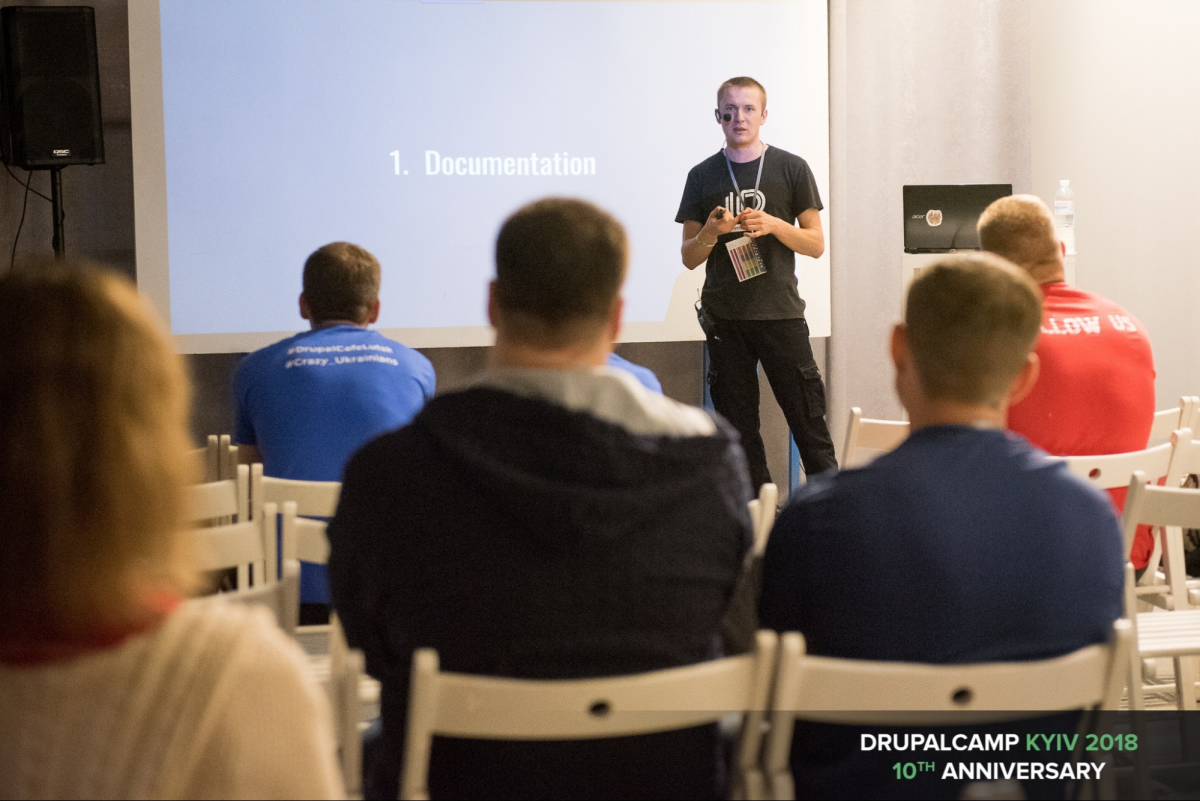 The heart of Drupal: commits to Drupal 8.6.x core
Probably the highest level of contribution to Drupal is when you help create the Drupal core. The latest big release, Drupal 8.6.x, has been especially awesome. And we are proud with the fact that our web developer ApacheEx took part in it.
He made his own contribution to Drupal 8.6.x (Drupal 8.6.0-beta1, Drupal 8.6.0-beta2, Drupal 8.6.0-rc1, and later to Drupal 8.6.3). Our developer resolved a number of issues in JavaScript and in PHP.
Three rounds of Drupal 8 & QA courses
"Always pass on what you have learned", said Yoda, the legendary Jedi master. And we follow his advice and willingly pass on our skills!
This year, we have held three rounds of full Drupal 8 & QA courses for promising students. Nineteen of the 56 students were selected to do an internship at our company. Our wise Jedis give a chance to talented "younglings" ;)
In addition, 7 non-developer employees decided to attend to these courses in 2018. They accepted all the challenges on a par with other students. The spirit of Drupal is in the air, so no one can resist trying out its magic tools!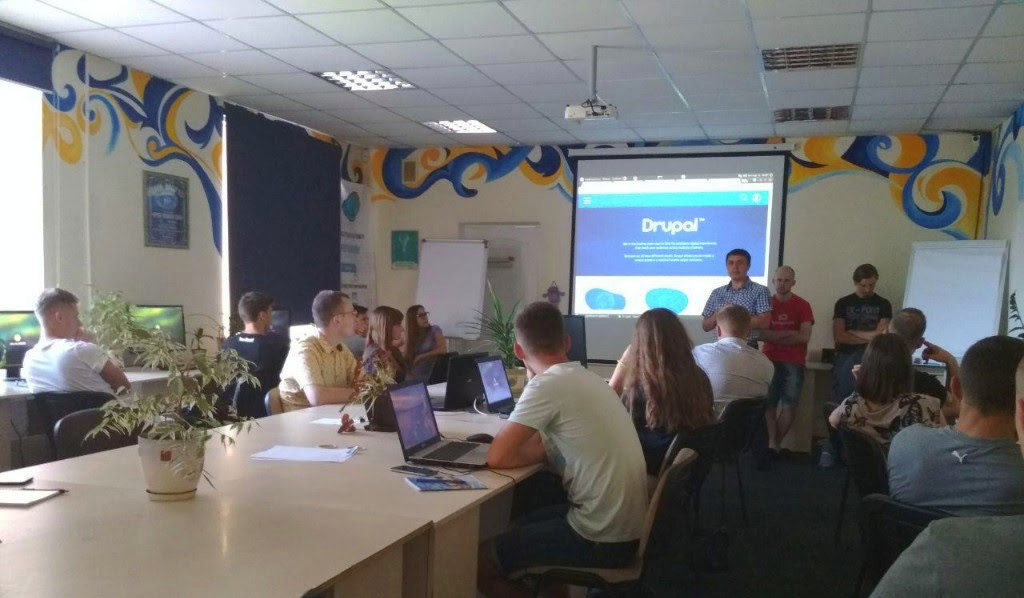 All InternetDevels staff learned Drupal and IT terms
Can you tell the difference between REST and SOAP? CMS and CMF? XML and HTML? Drupal's modules Paragraph and Panels? Mail System and Swift Mailer? Our list of questions could go on ;)
If you don't, you can ask our accountants, lawyers, HRs, content managers, SEO experts, or anyone else at InternetDevels!
All our company's staff has passed a certification program on 130+ Drupal and IT terms. And this certification is called "Level 0," because the ocean of knowledge to master is endless!
Drudesk website moved to Drupal 8
Drudesk have been so busy improving customers' websites and upgrading them to Drupal 8 that they almost forgot to upgrade their own website.
Luckily, this injustice has been corrected! Drudesk have finally launched their new and fresh, redesigned website on the latest Drupal version — Drupal 8. Congrats to our dear website support magicians!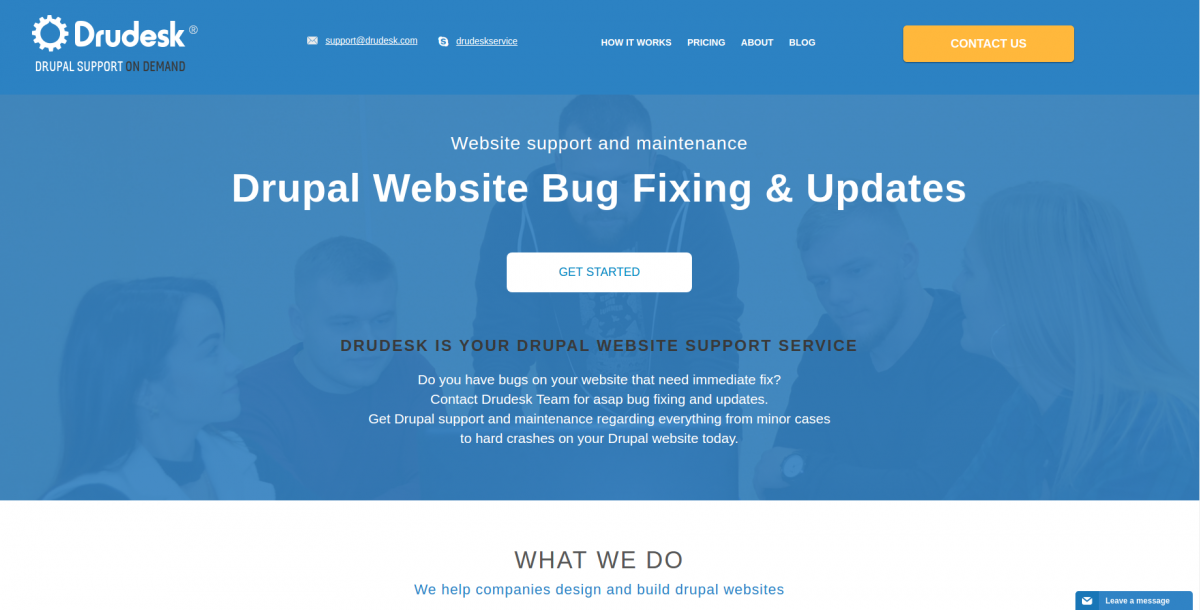 InternetDevels celebrated 11th anniversary
Finally, the cherry on top of this year's pie is InternetDevels 11th anniversary. Eleven years ago, our CEO and founder Leviks made a great present for his own birthday by founding InternetDevels. It was also a present for each of us and hundreds of our happy customers!
What about you? What present would you like? Maybe your future world-famous project will start with a nice website. So just one message to our website development company can start you off ;)
Season's greeting to you, dear readers! May all your dreams come true!