There are a lot of SEO-modules for Drupal on drupal.org. Some are out-of-date already, some are only in the process of web development, some are just useless. Our drupal developers picked up and tested all the possible modules and defined the top list of the most necessary modules for Drupal 7:
Pathauto
Transliteration

Globalredirect

Metatag

XML sitemap
RobotsTxt
Menu Breadcrumb
Lets analyse each of them
Pathauto - is a very important module which helps to generate SEO-friendly URLs for any website pages and under certain templates. It means that while using this module you will get yourwebsite/content/news-sport instead of yourwebsite/node/12
After module installation go to «Settings» tab and click those checkboxes which are necessary for your website (see the example of the recommended settings on the following image):
Lets check out these settings in details: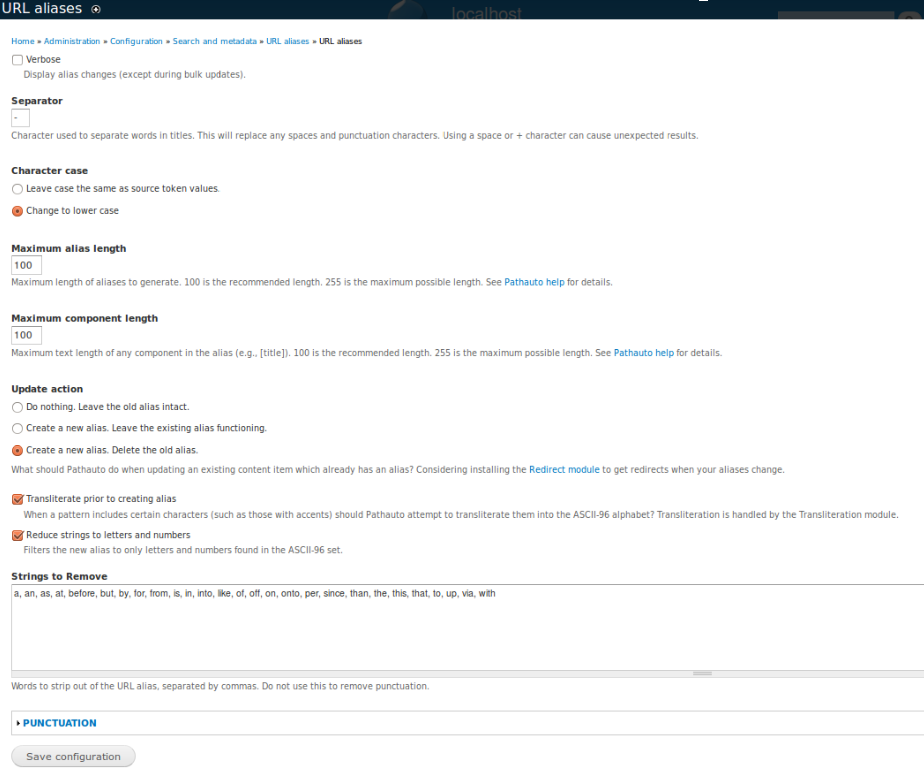 It is recommended to put «-» in «Separator» line. This sign separates words in title. In other words signs of punctuation and spacing.
Click «Change to lower case» radiobutton.
Maximum alias length and maximum component length is 100 symbols (usually it is enough).
Click «Create a new alias. Delete the old alias» in line «Update action». It should be done in order to avoid content duplication and not to confuse yourself.
Click «Transliterate prior to creating alias» in «Reduce strings to letters and numbers».
After saving configuration, go to «Pattern» and set the necessary aliases.