Both Wix and WordPress are both popular platforms for building websites. If Wix is a website builder, then WordPress is a content management system.
To help you choose between Wix or WordPress, we've created a clear comparison of Wix vs WordPress. Below, our web development company will consider all the pros and cons of Wix and WordPress, and compare them by key metrics:
features
ease of use
cost
eCommerce support
security
blogging
and more.
Let's talk about choosing WordPress or Wix for building a website!
What's the difference between Wix and WordPress?
What is Wix?
Wix is a website builder that helps create a site even for those who have no programming knowledge. However, there are limits to what you can do with a website builder. It is best to use Wix to build small sites.
To get started, you need to go to the official website and create your own website.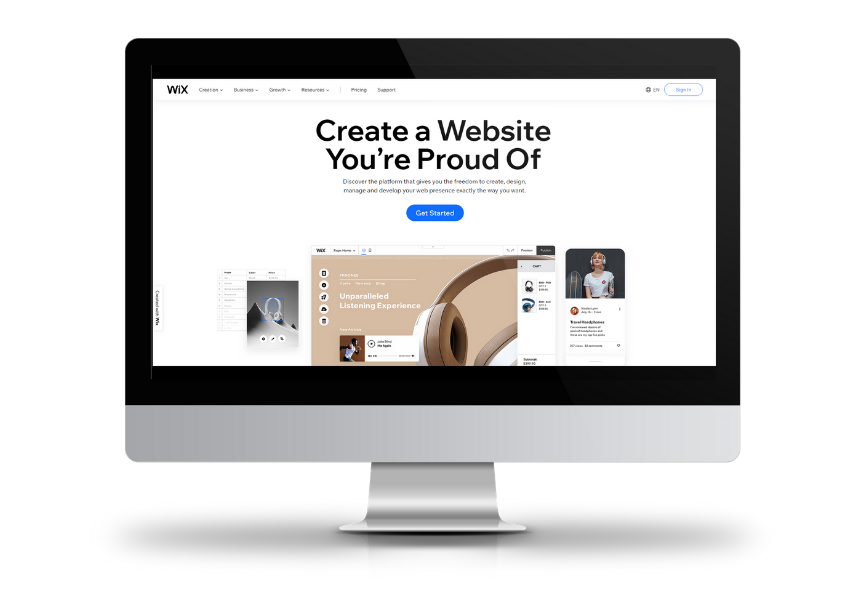 What is WordPress?
WordPress was once primarily a blogging platform, but today you can create any type of site on it. WordPress is not exactly what many new website builders think it is.It is simpler than almost any engine of this class, and is incredibly extensible. There are tens of thousands of plugins available, and most of them are free! To get started, you need to go to the official website, buy hosting and create your own website.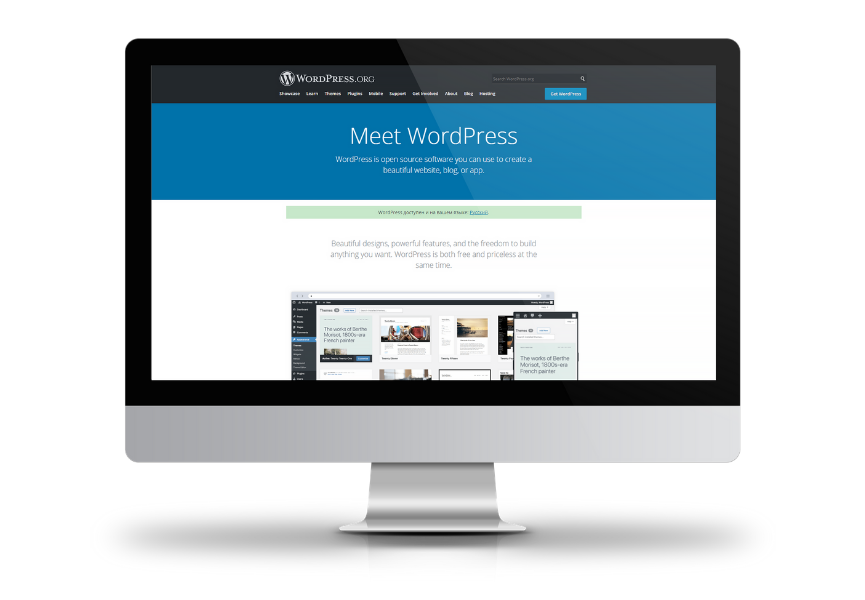 Perhaps the biggest difference between a website builder and a CMS is that the latter is self-hosted. With Wix, your site will be automatically saved, but with WordPress to get your site up and running, you need to find hosting and buy a hosting plan.
But WordPress gives you much more control over the performance, security, and optimization of your site.
1. Wix vs WordPress - Functionality
Wix
In terms of functionality, Wix is quite progressive. It doesn't have a million plugins at its disposal like WP does, but it has a minimal set. To expand the basic functionality, you can switch to the Wix Corvid developer mode (which is paid). Wix has a built-in logo builder, photo and video editors, and the ability to create multilingual sites.
WordPress
WordPress gains a lot of functionality from the ability to add plugins and open source code. With WordPress, you can add any function using plugins. There is a specific plugin for every user requirement. You can add any capabilities using code. WordPress is a powerful system that allows you to control every element of your website. The only difficulty is that it takes time to master it.
2. Wix vs WordPress - Ease of Use
Wix
Wix works with a drag and drop interface. If you have any problems with using it, you can always contact a customer support agent.
WordPress
The complexity of creating a site on the CMS at the beginning is much higher than the complexity of creating a site using the constructor. But once you create the site, things will go easier. WordPress works with a visual editor.
3. Wix vs WordPress - Costs
Wix
Wix is free to use, but with restrictions. This mode is well suited for getting to know the system, testing it out, and developing a site before paying for a pricing model. You do need to choose one of the plans in order to start working with Wix. You can choose a monthly or a yearly plan.
WordPress
WordPress itself is free. But you will need to at least choose and pay for hosting and a domain. It is worth considering that WordPress has the advantage of free plugins and themes to extend functionality.
4. Wix vs WordPress - eCommerce opportunity
Wix
It is possible to create a small eCommerce store on Wix. Sales management tools are available on Wix as the My Store module. To add it, you need to switch to the eCommerce plan. With the Wix, you can accept payments for items through PayPal or Authorize.net.
WordPress
It is possible to create an eCommerce website with free plugins. The most popular are WooCommerce and eCommerce. Plugins do everything you'd expect. WordPress should be used to build a store for those who want to create something really big and powerful.
5. Wix vs WordPress - Security
Wix
The security support for your Wix site starts when you pay under the plan. In addition, in order to keep your site secure, you need to come up with a complex password and login for authentication.
WordPress
WordPress works more simply. In order for your site to be secure, you need to install special plugins, make backups and updates. Maintaining the security of a WordPress site is not as difficult as it might seem, and these actions ensure a high level of site security.
6. Wix vs WordPress - Blogging
Wix
Wix is a decent blogging engine. You can customize the design and structure of the blog feed page and individual posts. Plus you can customize the elements to display: author name, date, time, action menu, description, and more. There is also a function to publish postponed records. Overall, blogging on Wix is convenient.
WordPress
WordPress is a dedicated blogging engine. Out of the box there is a convenient panel for creating and editing posts, viewing notifications, moderating comments, and more. WordPress offers the most convenient and complete customization for blogging. There is a delayed publication option. There are a lot of templates for creating a blog. It is also convenient to make blogs on WP for further monetization.
Which is better: Wix or WordPress?
Wix: Pros and Cons
Pros of Wix
does not require coding skills
has a good set of functions
integrated with eCommerce
quick option to create a website
has customer support
Cons of Wix
does not provide full control over the site
the site may be removed for violation of the rules
only small sites can be created
design cannot be changed
requires a lot of capital investment
has poor functionality
WordPress: Pros and Cons
Pros of WordPress
is free and open-source CMS
has thousands of free themes for designing your site
functionality can be extended and changed using free plugins
is the top content management system on the web
has a wide community network
you can create any website
has useful content management capabilities
Cons of WordPress
to launch the site, you need to buy hosting and a domain name
you need to have minimal technical knowledge to install plugins
it is difficult for beginners to start working
Now, let's take a quick look at the Wix vs WordPress comparison table.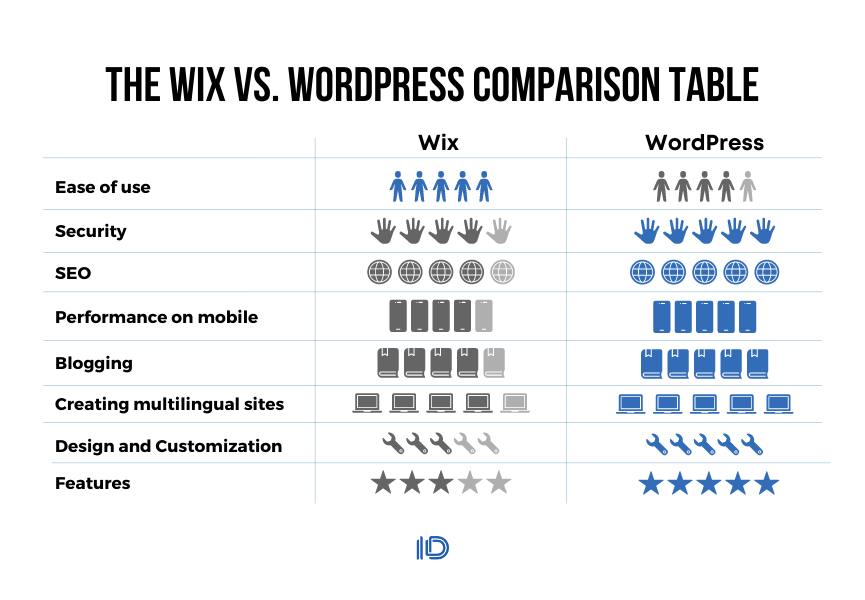 Wix vs WordPress: Our Final Thoughts
The right platform can make website creation much easier. While Wix makes it easy to create small websites, WordPress allows you to work on a more complex and long-term project. Using WordPress, you get more options and can build any type of site. This is why our web developers are more inclined to recommend that you use WordPress. Contact us to build a professional and secure WordPress site quickly.