In this article, we will dіuscuss a useful topic for every web developer, namely how to configure the module Search API and Search API Solr search quickly and how to display the data from Solr server with the help of the module Views. There will be no mentioning of the way Apache Solr Server can be installed. To ensure the correct performance of the function discussed here, you will have to have it already installed on your server.
1) Add all the necessary resources.
We will have the following modules added and enabled Search API, Search API Solr search, Views, CTools, Entity, to our Drupal platform. In addition to this, we need to pre-load the SolrPhpClient library to the libraries directory. Note that the module Search facets will keep disabled, because it requires facets API, at this point though this is irrelevant for our objective.
2) Set Solr server up to the end.
There are two files scheme.xml and Solrconfig.xml in the directory module Search API Solr search. You must replace these files in our Solr core with those that are in the module. The files having been replaced Solr needs to be rebooted (i.e. reboot tomcat or Jetty).
3) Set up the admin part.
The following page appears: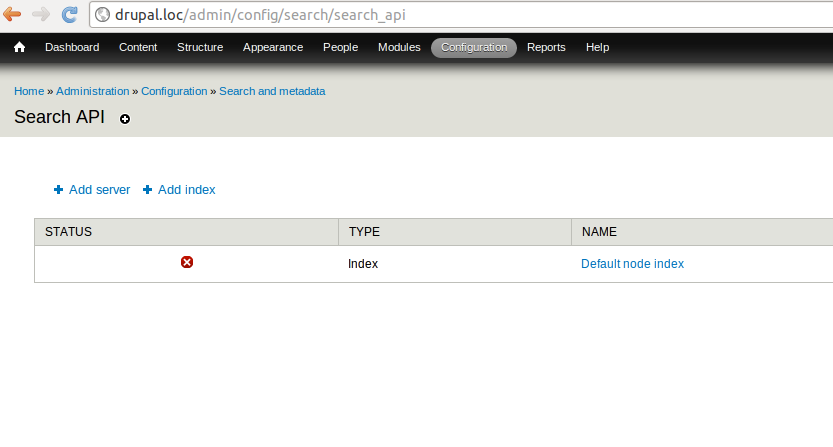 Press "Add server". Choose Solr service in the field "Service class". After that, we can see the fields that are to be connected to our Solr server. In our case, the completed fields look as follows: