Web security has always been and always will be an important concern for every website owner. We have mentioned using HTTPS as one of the ways to ensure Drupal website security. Our Drupal development agency has also published a very practical and technical article about HTTP and HTTPS usage in Drupal. Nowadays, we can see that a growing amount of web resources use HTTP Secure protocol, making an Internet a secure place. However, not all webmasters are thinking about making the switch because not all of them, unfortunately, understand the essence of HTTPS and think having it implemented is a necessity. That's why we decided to give you more insights of this useful protocol by describing what benefits it will bring to your website.
HTTP + SSL = HTTPS
HTTPS stands for Hypertext Transfer Protocol Secure. The difference between HTTP and its secured version is that in case of HTTPS, a connection between user's browser and your website's server is additionally encrypted by SSL (Secure Sockets Layer) or TLS (Transport Layer Security). This allows HTTP over SSL to provide higher security levels of transmitting data.
Reasons to use HTTPS
HTTPS provides better security
The main benefit of HTTPS (or HTTP Secure) is high web security. It was designed to secure communication over the Internet, and this is what it does well. This protocol secures exchanged data. It also provides server authentication, so that your users can be sure that they are interacting with the right server.
HTTPS protects user privacy
HTTPS protocol protects your site visitors and their private data. It is especially important if you sell things online and your website allows the creation of user accounts. People want their privacy to be ensured when they enter their bank card numbers, CVV codes, surnames, birthdates, logins, passwords etc. on your website. HTTP over SSL makes the process of transmitting confidential data from users' browsers to a site's server safe and decreases risks of data interception and compromising by hackers.
HTTPS boosts SEO rankings
Google is always striving to provide the safest web experience for Internet users. That's why since 2014 HTTPS is Google's ranking signal, motivating many webmasters to make a switch. So, if your website have implemented SSL, it will be displayed higher on a search engine result page than your competitors who haven't. Moreover, sites using the unsecure HTTP can even be penalized by Google.
HTTPS guarantees no warning messages
People need to be aware whether they are protected or not when they roam the web by visiting different web resources. Therefore, sites with HTTPS are marked with a green lock icon located in the address bar.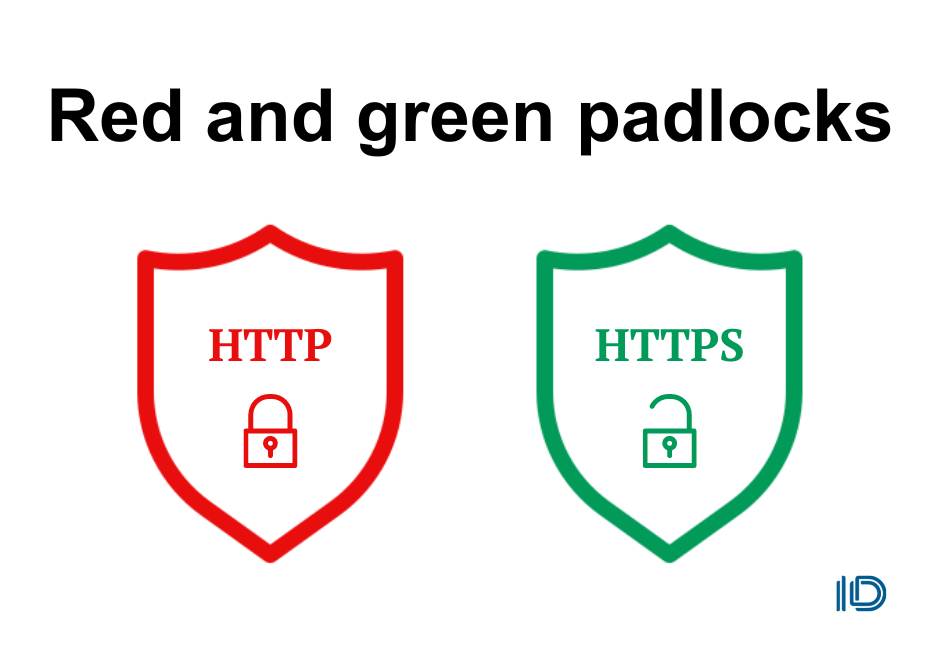 When site owners want to use the HTTP site anyway, they should make this decision continuously, taking responsibility for their risky actions. That's why most browsers show a warning to users. Earlier on previous browser versions those messages were displayed in small on site dialog boxes. Now they are much bigger, more noticeable and frightening. Now, users see full-page warning message about untrusted website before they can even see what the website looks like.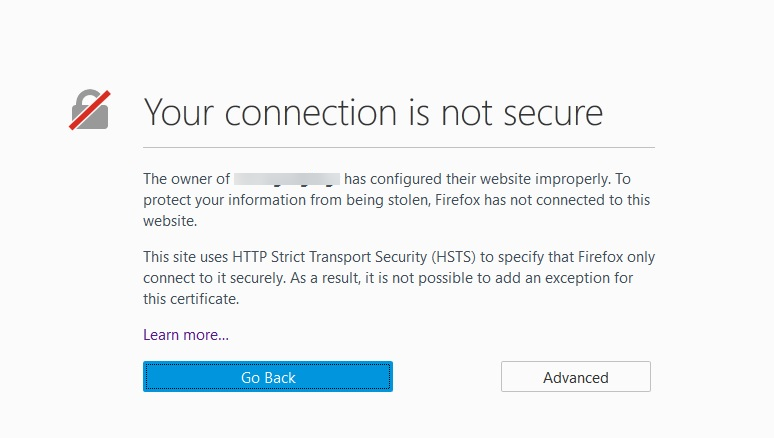 HTTPS is a precondition for AMP
Nowadays, when no one can imagine life without mobile devices, mobile web development is unavoidable for those site owners who care about positive user experience, the growth of their audience and conversion rates. There are many methods to satisfy mobile users needs. While responsive web design provides convenient content displaying on small screen sizes, the AMP (Accelerated Mobile Pages) initiative provides fast content loading on mobile devices. AMP pages are marked with a lightning sign and are given preferences in mobile search.
If you want to create lightweight AMP versions of your web pages with high loading speed, then your website should use HTTPS. By implementing these two technologies you will double your chances for better site visibility, high rankings and, as a result, increased organic traffic.
Summing up
The main motivation for switching from HTTP to HTTPS is the privacy and inviolability of the transmitted data between users' browser and your website, as well as trustworthy site authentication.
When your site visitors see a green lock sign on your website, they are more encouraged to interact with it. When your users feel safe, they trust your web resource and feel loyal to your brand.
Moreover, switching to HTTP over SSL allows your users to find you more easily on the web, as Hypertext Transfer Protocol Secure is a criterion of ranking algorithms. This also allows you to implement AMP later and make your site even more optimized.
So, if you are ready to take advantages from this important and useful technology, contact our Drupal development specialists to help you switch your site to HTTPS.