Travelling will always be one of people's greatest loves. Despite the fact that the travel industry is suffering because of the pandemic, the world is reopening and travel is resuming. In addition, there are niches like local travel or even virtual tourism that do not depend on any borders closing.
The truth is that every business needs a website, and this is especially relevant for the travel industry today. Considering the shift of customer interactions to the virtual sphere, brick-and-mortar travel agency offices will stand no chance. So it's just the right time to build a professional travel website — namely, we would like to discuss how to create an online travel marketplace.
What is an online travel marketplace?
An online travel marketplace is a platform that connects the providers of travel services to their customers. Providers list their vacation packages, sightseeing tours, hotel booking, and more. Customers browse through the marketplace and choose what suits them best.
Online travel marketplace examples
Expedia
Expedia is a huge aggregator of travel opportunities. Among them are hotel booking (with reviews), cars, flights, cruises, weekend getaways, and more. The Expedia Group includes Expedia.com, CarRentals.com, HomeAway, and Hotels.com.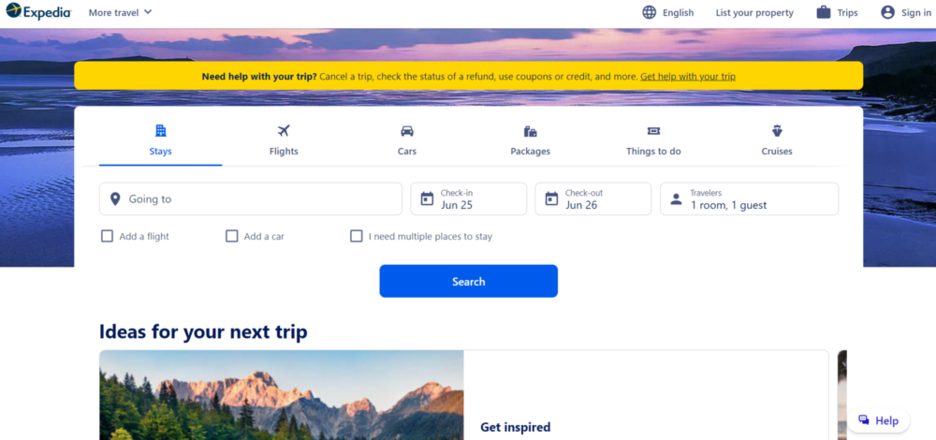 TourRadar
TourRadar is an online marketplace with a booking engine specializing in multi-day tours. It allows customers to find, compare, and book 40,000 tours in all parts of the world.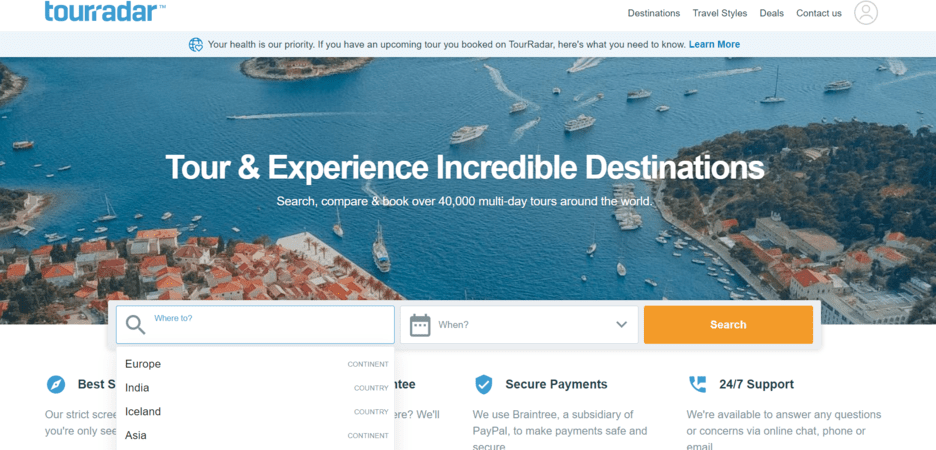 Airbnb
Airbnb is an online marketplace which allows people to rent out their properties to travellers. The service showcases the accommodations, helping guests and hosts find each other. Airbnb takes a commission from the bookings.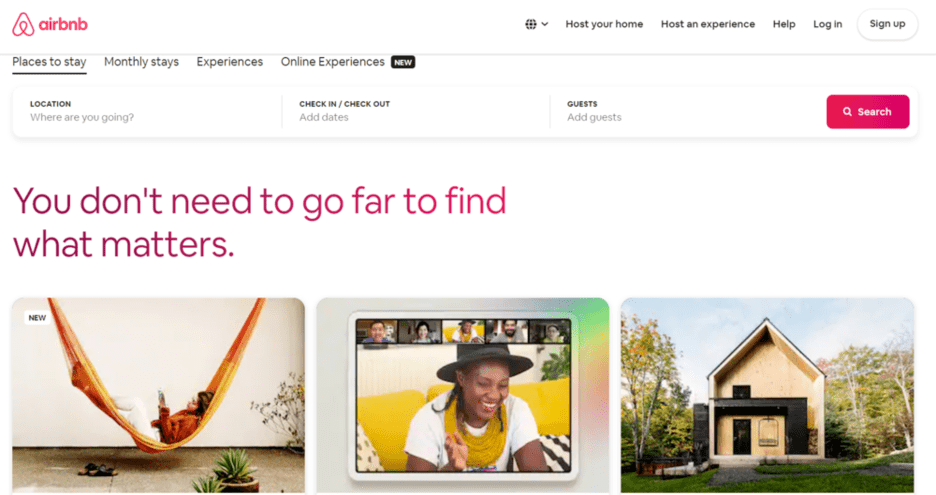 Peek
Peek is an online service for finding and booking travel activities. Peek teams up with vineyards, museums, and other activity providers to offer 500+ handpicked options. It helps tour operators pick the most relevant activities for their customers.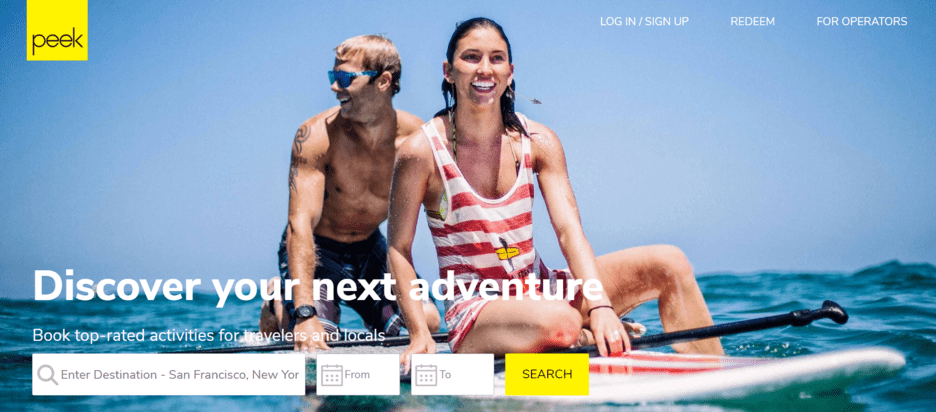 Orbitz
Orbitz aggregates flights, hotels, vacations packages, things to do, cars for rent, and more. It allows travellers to select them with fine-grained filters, as well as order online.
Viator
Viator is an online marketplace for travel activities. It works with tour operators to provide travellers with interesting things to do, sightseeing tours, day trips, book city tours, helicopter tours, show tickets, and more.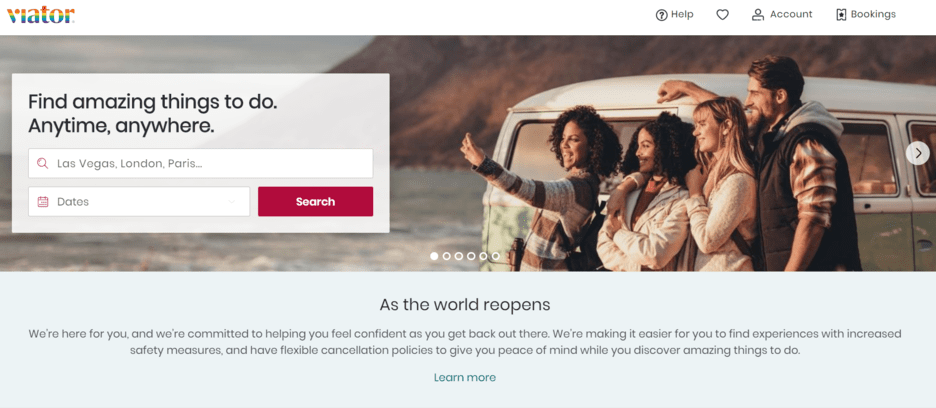 Musement
Musement is a marketplace that aggregates museums, shows, art events, various attractions, fun activities, and tours across the globe. It allows travelers to buy tickets to these activities online.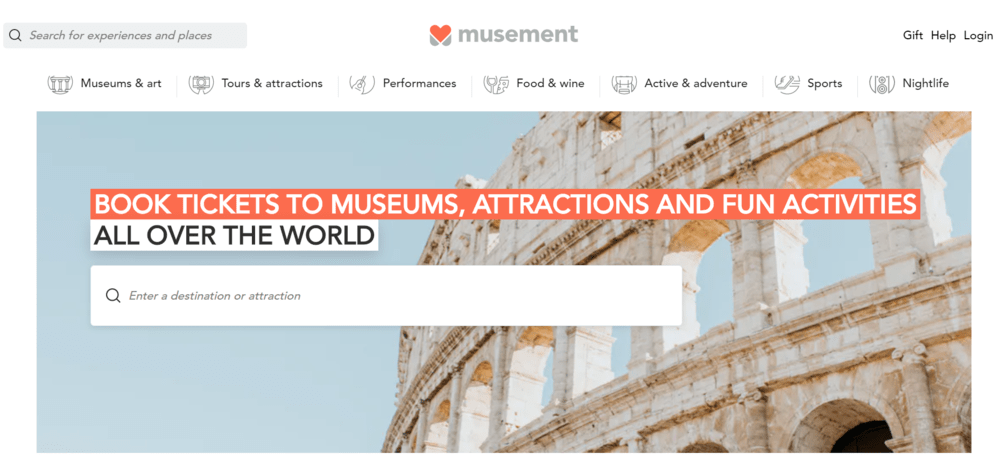 GetYourGuide
GetYourGuide is an online travel marketplace that helps customers discover, compare, and book tours and various travel activities, as well as visits to attractions in all parts of the world.
How to build an online travel marketplace: essential steps
As we see, online travel marketplaces can be different, each focused on its particular travel ideas. You can create an online travel marketplace based on yours. However, let's take a look at what unites most of them — what is typical and essential of online travel marketplaces.
Choosing key marketplace website features
Powerful search and fine filters
Online marketplaces have truly powerful search capabilities. Convenient search boxes with autocomplete, fine-grained filtering and sorting features, and well-organized categories help customers find what they want. This can be based on locations, dates, prices, ratings, keywords, and other factors.

Mobile experiences
Naturally, travellers are very mobile, so they need to be able to find and book a destination on the fly. You can get an iOs and Android mobile app for your marketplace. However, in any case, your website should be mobile-friendly for anyone who wants to access it without an app. Responsive web design is the best technique to achieve this.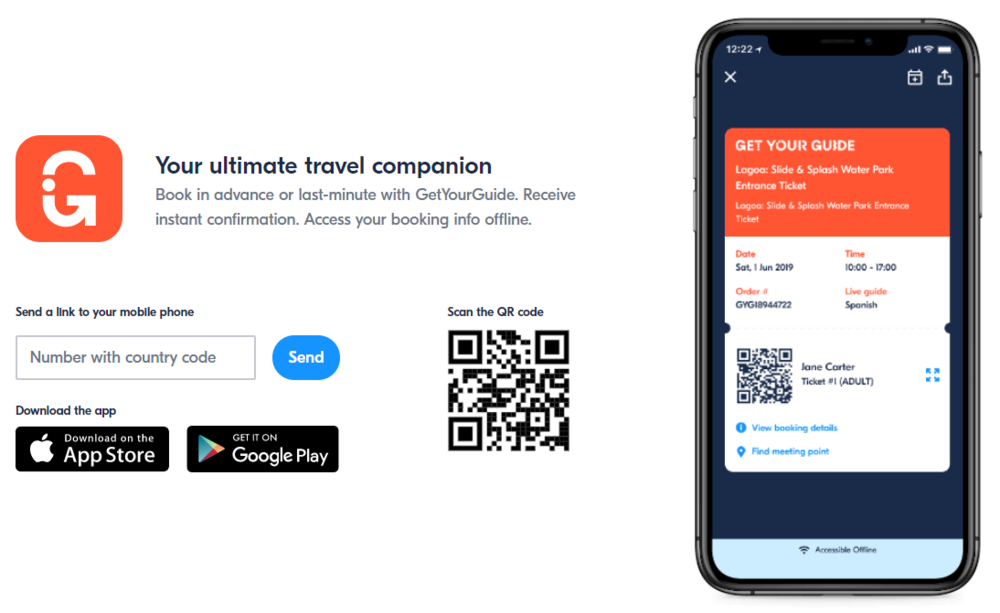 Popular tours to start with
Customers with no ready ideas about a vacation or activity need a little more inspiration — and you can give it to them through blocks of destinations that you can label popular, recommended, trending, and so on.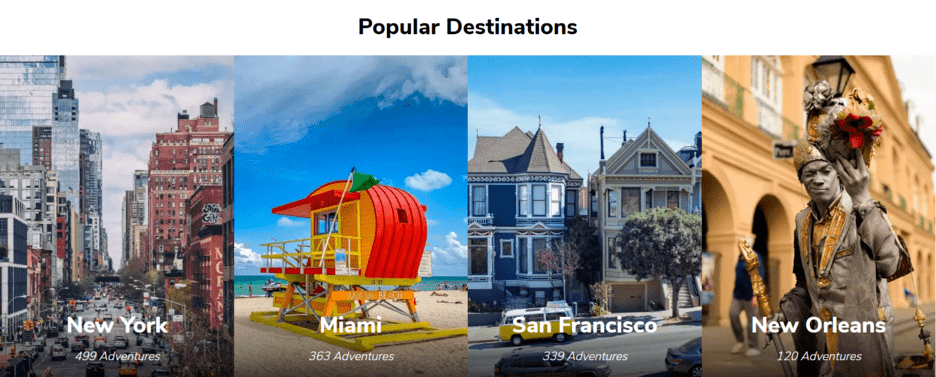 Local opportunities "near me"
A travel marketplace website needs a special block of destinations that are available geographically close to the user. This adds personalization to the site, improves your local search opportunities, and increases the chance of a conversion.

Virtual experiences
Travel experiences can be virtual and still very exciting. The trend is a response to the needs of the times, so consider using it if you want to create an online travel marketplace. This may include guided tours to cities, attractions, museums, as well as various online classes.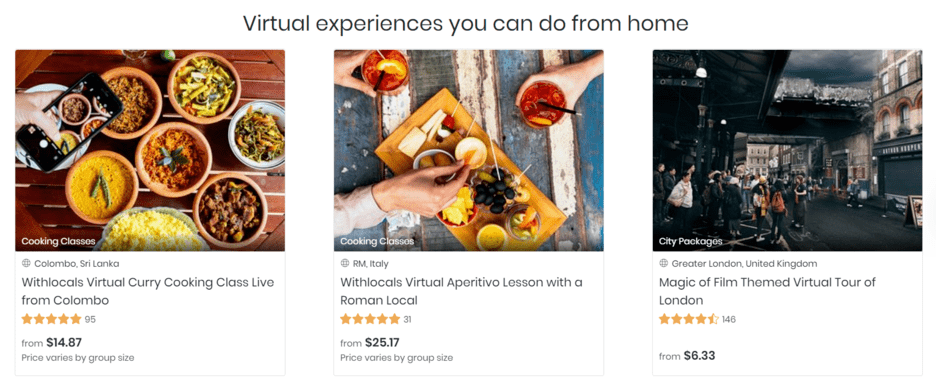 Appealing visuals
As you might have noticed on the examples, attractive images occupy a major place on online marketplace websites just like on other travel websites. They are met on every step of your journey through a travel marketplace — in image carousels, tour or activity listings, hero images, etc.
Online payment
To provide your customers with reliable online payments, integrate with famous payment gateway APIs. Make sure all prices are straightforward, with no unexpected or hidden fees.
Reviews and ratings
By enabling users to leave reviews and ratings of the visited destinations, you build a community on your marketplace website, create a sense of trustworthiness, and inspire the buying decision.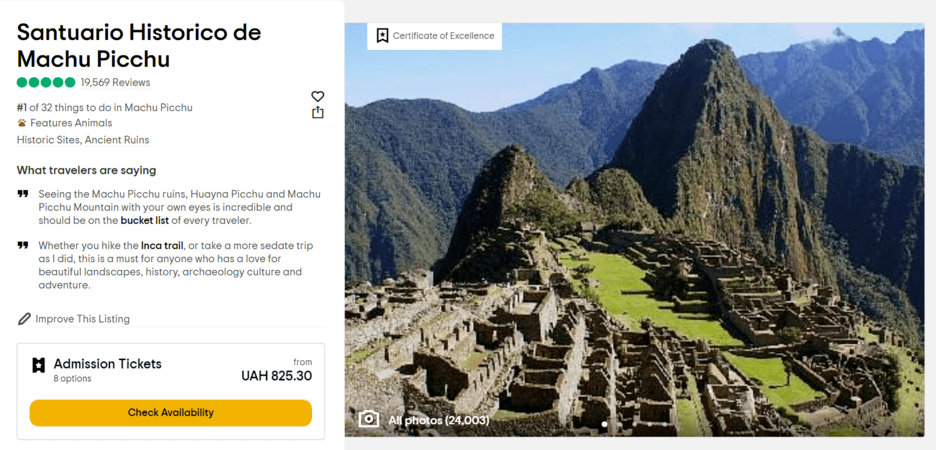 Choosing a platform
Now that budgets are pretty tight, you want to find a way to save on website development. However, this does not mean you need to create an unprofessional website from a primitive website construction kit. DIY websites will never be able to give you the flexibility in features, good SEO, unique brand design, freedom in customization, security, and so on, that a professional website will.
The optimal solution between a simple DIY website and custom web development from scratch is to create a site on a strong content management system. They offer a kit of essential plugins for a full-fledged site with a user-friendly admin dashboard, and will basically just need a domain name and hosting in order to go online. However, to make the site work and look as you wish, its functionality is extended through thousands of add-on plugins, and design is provided by responsive website themes. Where ready solutions are not enough, it's possible to create absolutely anything through custom code.
Our web development company specializes in enterprise-class CMSs such as Drupal and WordPress. Each of them will be good to create a marketplace website or any other type of travel website with. As an example, see our collection of great travel websites built with Drupal.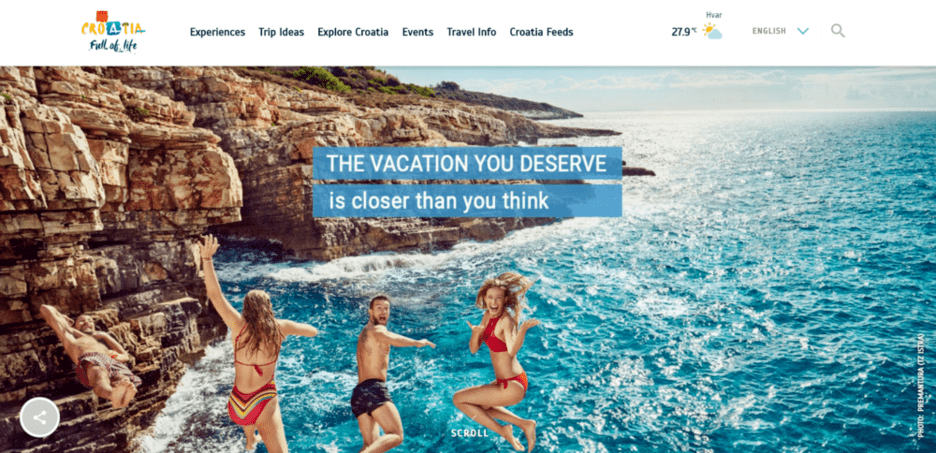 Create a travel marketplace website like Expedia, GetYourGuide, or any other
When you want to create a travel marketplace and want to make your website development affordable, fast, and effective, you will also need the right team. This should be a web development agency that has cost-effectiveness and fast delivery as a strategy. You got it here — contact the InternetDevels team!