What should a dream theme for a Drupal 8 website be like? Responsive, modern-looking, highly customizable, rich in powerful features, and intuitively understandable, perhaps? Many web developers would say a theme based on the Bootstrap framework includes all these things. It is a good practice to create Drupal 8 Bootstrap subthemes for websites from the Drupal Bootstrap theme. In addition, there are many free Bootstrap-based Drupal 8 themes ready to be installed on your site right away.
So Drupal offers options for everyone! If you wish, use the popular Drupal Bootstrap theme that has 160,000 overall installs and recently had its fresh release — 8.x-3.11. You can create a subtheme from it or make your own theme from scratch — theming in Drupal 8 is very convenient thanks to novelties, like the use of Twig engine and YAML files.
Or you can choose one of nice, free, ready-made Bootstrap-based themes for Drupal 8. They can also be further customized to your liking — by yourself or with the help of our Drupal developers. Let's start enjoying our little collection!
Some nice free Bootstrap-based Drupal 8 themes
The Startup Growth Lite theme is based on the latest Bootstrap 4. It features 12 excellent color schemes with 2 versions of each, layouts for 1, 2, and 3 columns, mobile menus, and more. It is also meant to work great with Drupal Commerce.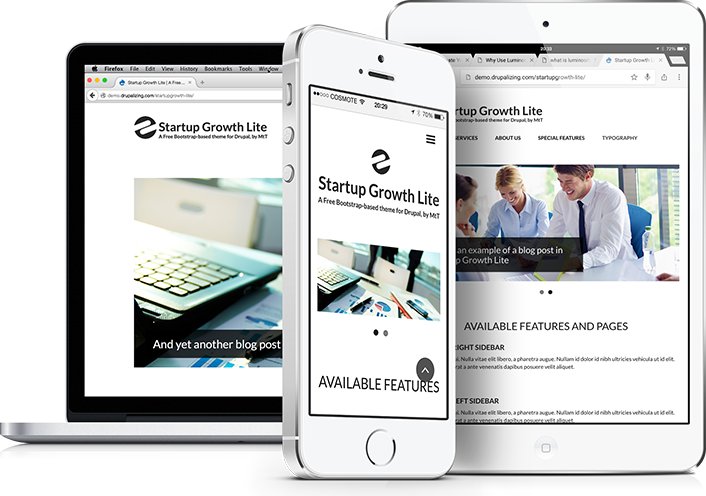 Thanks to the mobile-first Bootstrap Mint theme, Drupal 8 sites can enjoy a responsive slideshow (Bootstrap carousel), dynamic columns, a responsive multi-level dropdown menu, layout choice from 1 to 4 columns, Retina-ready icons, 25 regions etc.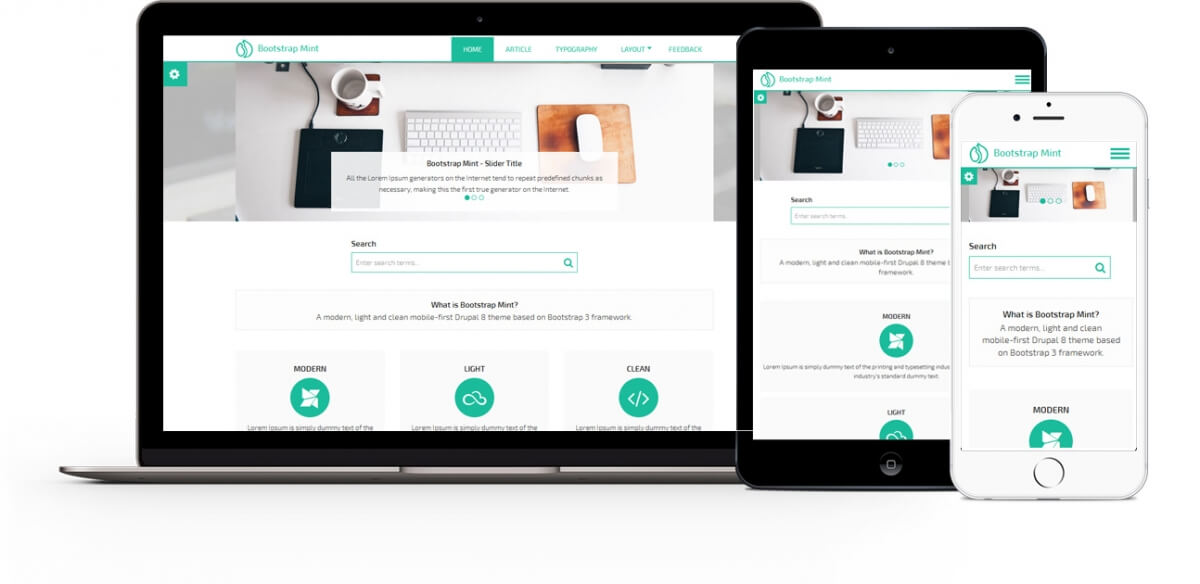 This free Bootstrap-based theme is created in a business style. Its attractions are multi-level responsive menus, a custom Bootstrap slider, a sidebar that can be positioned left, right, or to full width, Font Awesome icons, flexible social media link options, and so on.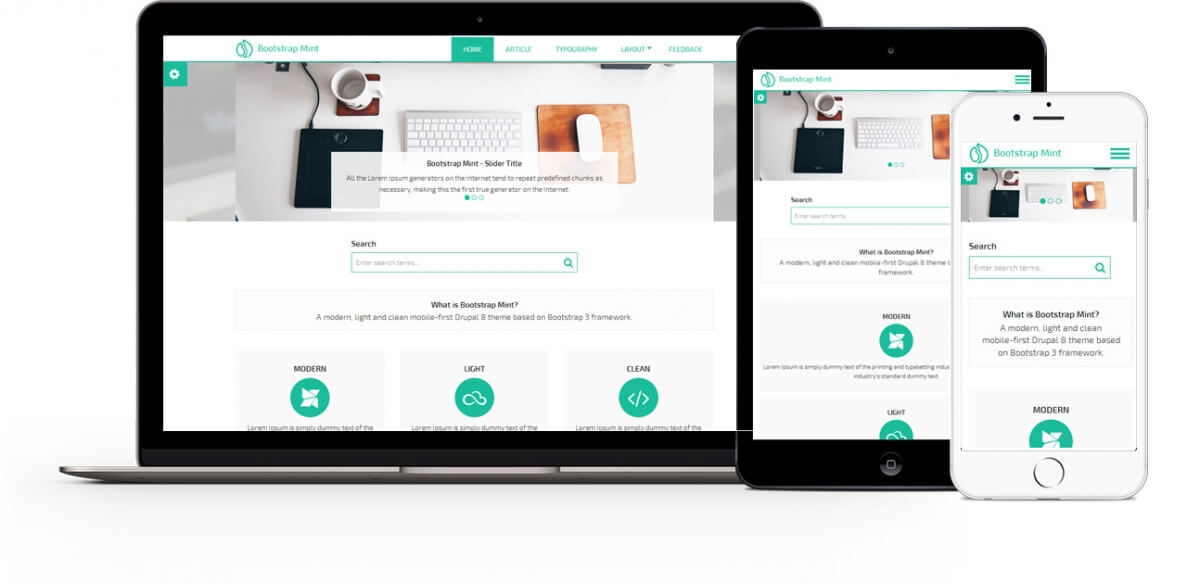 Aegan is a lightweight and modern-looking theme that is available in 8 colors, supports multi-level menus and Font Awesome, features a customizable slideshow, offers flexible options to configure social media icons, and more.
Here is a multipurpose, easy-to-use, and responsive theme for corporate, business, and portfolio websites. It has 17 regions, Font Awesome support, 1, 2, and 3 column layouts, and other features.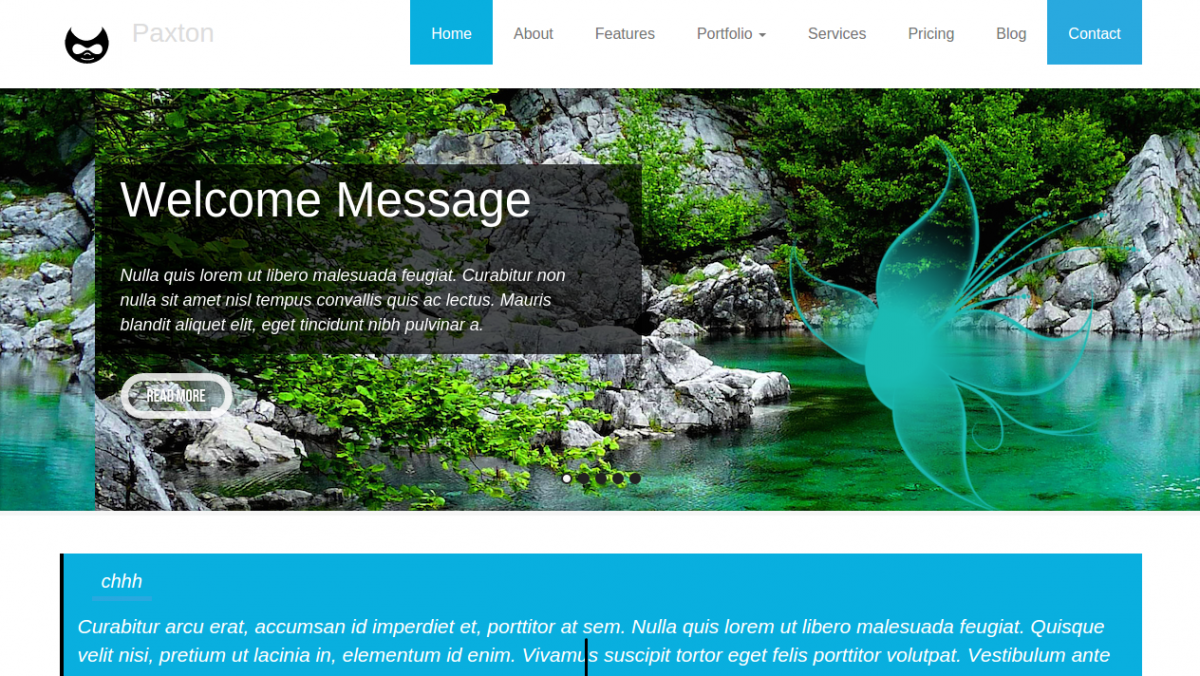 Drupal 8 business and corporate sites may enjoy another free responsive Bootstrap-based theme. It offers 20 regions, HTML5 and CSS3, supports the Superfish module for great menus and the Color module for color adjustments, and more.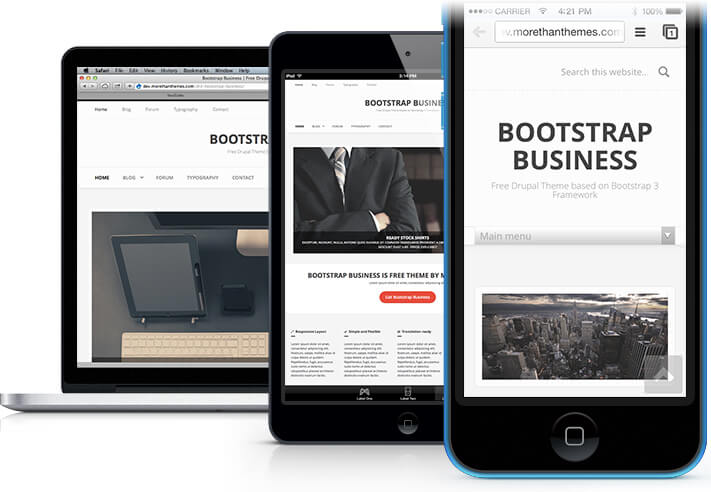 All travel agencies can say "Bon Voyage" to their customers in a beautiful way! Perfect cross-browser compatibility, easy navigation, the "back to top" button, animation, CSS3, HTML5, JQuery, and other features make this theme a good choice.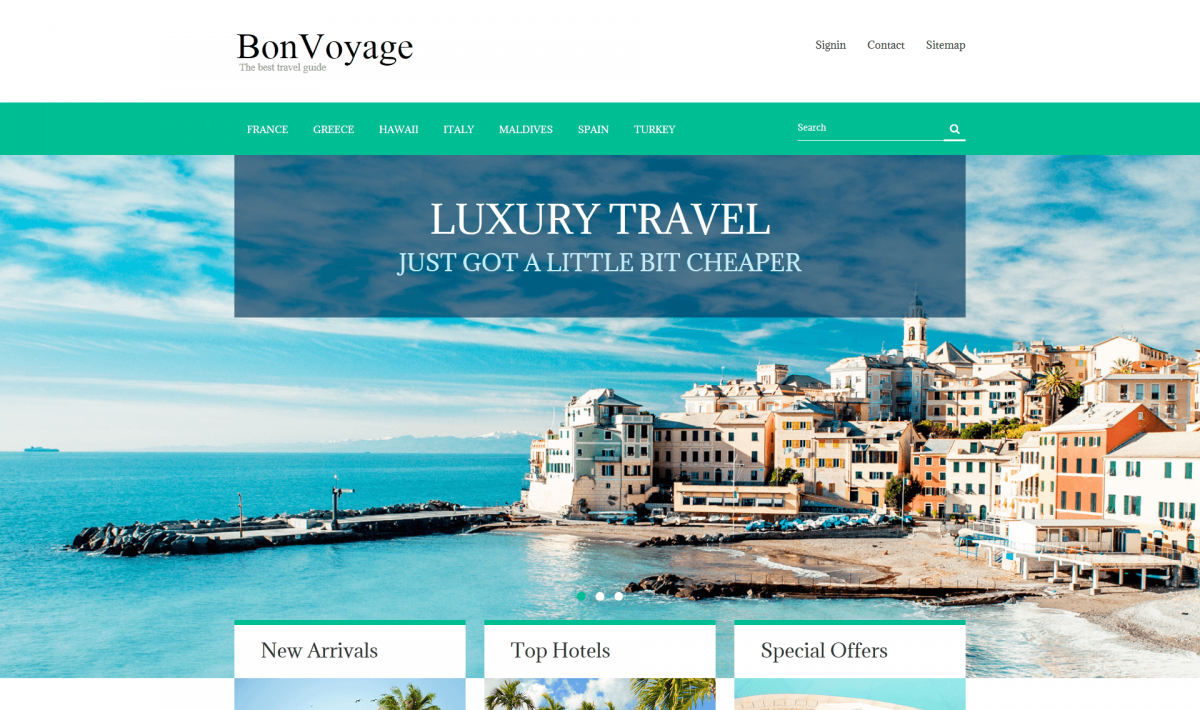 The Showcase Lite is a mobile-first Drupal 8 theme for companies that want to showcase their products or services. It features 34 regions, Superfish menus, HTML5 and CSS3, a layout for 1, 2, or 3 columns, and so on.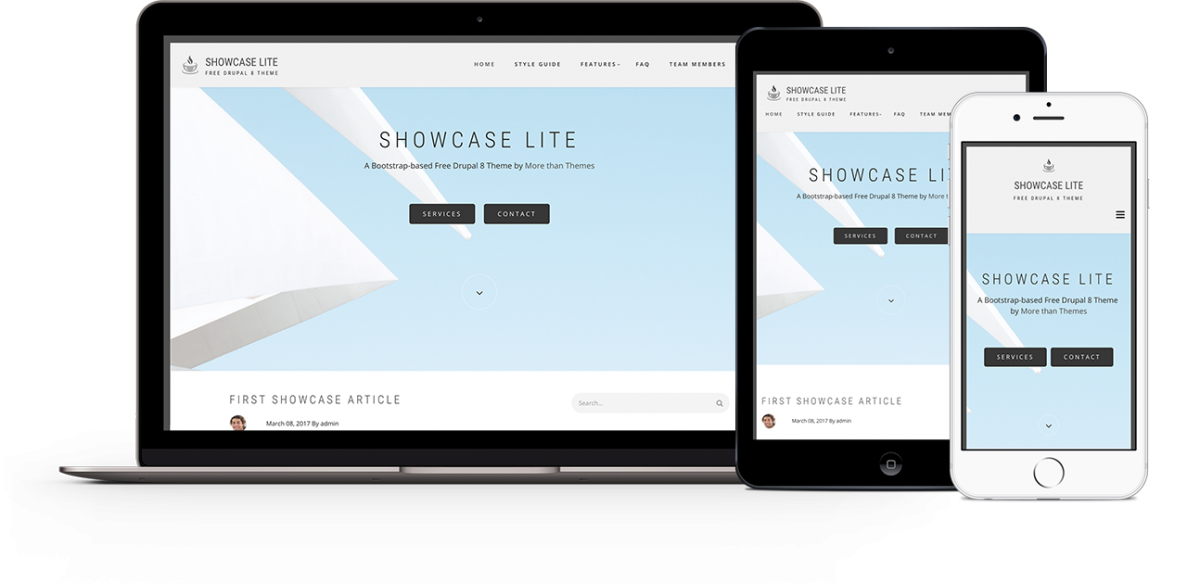 Here is a free mobile-first theme from the same creators and with very similar features (Superfish menus, HTML5 and CSS3, a 1, 2, or 3-column layout, and 34 regions to present your content). However, it is specially designed for news and magazine sites.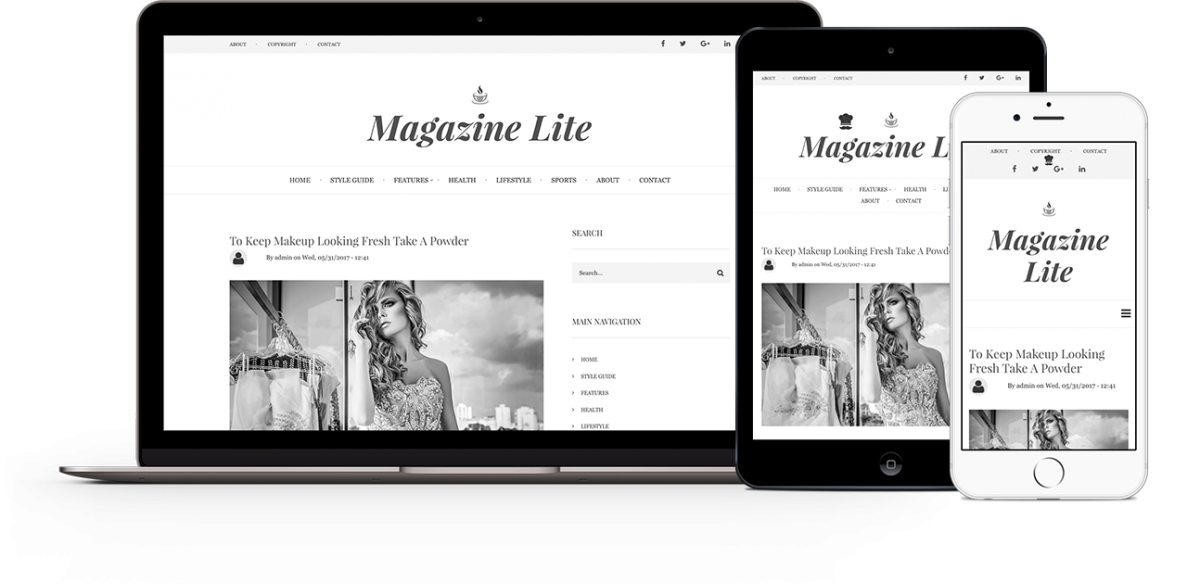 Ice Magic is a free responsive Drupal 8 theme that has unmatched color adjustment opportunities thanks to the Color module and Google Material Design Colors. It also offers great integration with Bootstrap CSS and JS components, Font Awesome, and more.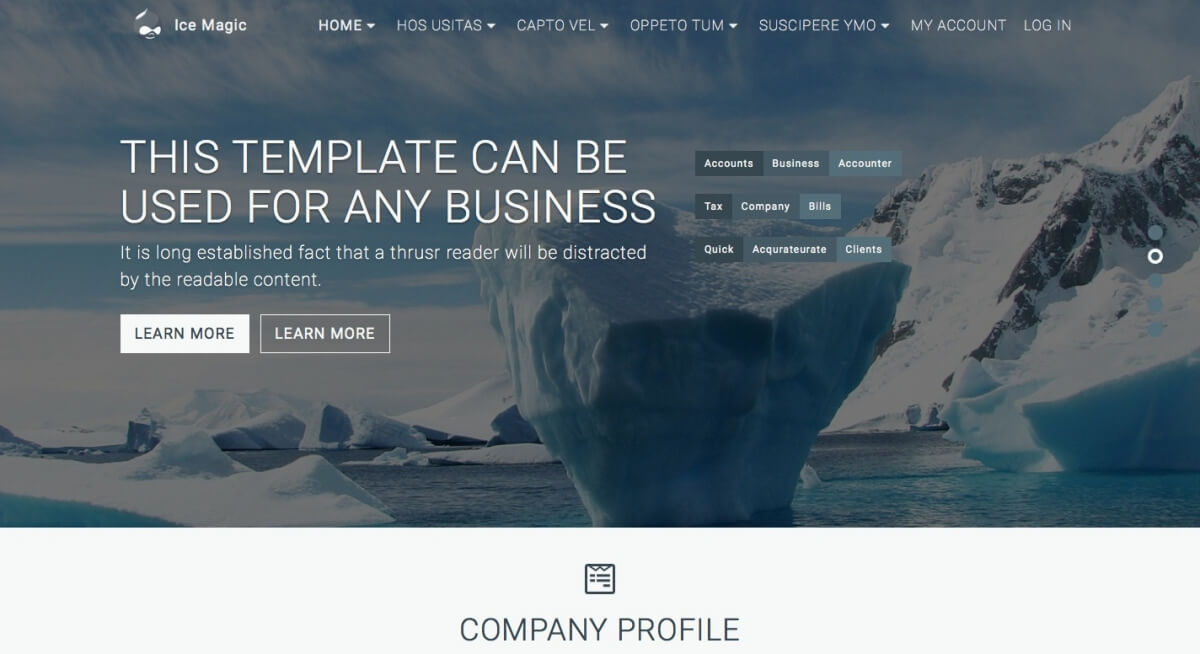 Wrap-up
Inspired by these free Bootstrap-based Drupal 8 themes? These are just a couple of nice examples. If you wish to choose one and install it on your Drupal 8 website, customize it to your liking, or maybe create a new theme, free to contact our Drupal developers.
Let your dream theme present your content in the best way, capture your users' attention, and easily guide them through your website.