Have you already launched your business online and need to create a custom landing page on a WordPress e-commerce website?
Landing pages are created to convert. Discover how to create a landing page for e-commerce in WordPress CMS and boost your sales today.
What is a Landing Page?
A landing page is a single web page where customers can learn more about a product or service. A direct offer (call-to-action) should be represented on a landing page. If user makes a purchase, subscribes to a newsletter, leaves his email address or does any other action, this is called a conversion.
How to create a Landing Page for e-commerce on WordPress?
We have already discussed the must-haves of the effective landing page. Now that, you know the key features you need to implement, let's take a closer look at some of the most popular and easy methods to create e-commerce landing page in WordPress CMS.
Method #1. Drag and Drop Page Builders
The easiest way to create an e-commerce landing page is to use a page builder.
The whole idea of crafting a landing page on a WordPress site is to make it stand out from all the other pages. The problem is that most of the WordPress themes are limited in terms of what you can and cannot do with website design. That's where drag and drop page builders come in handy.
Such page builders are integrated into more developed themes and extend web design customization through a user-friendly interface.
One of the most popular drag and drop page builders is Elementor. It offers a simple and intuitive interface that will help you build landing pages with ease.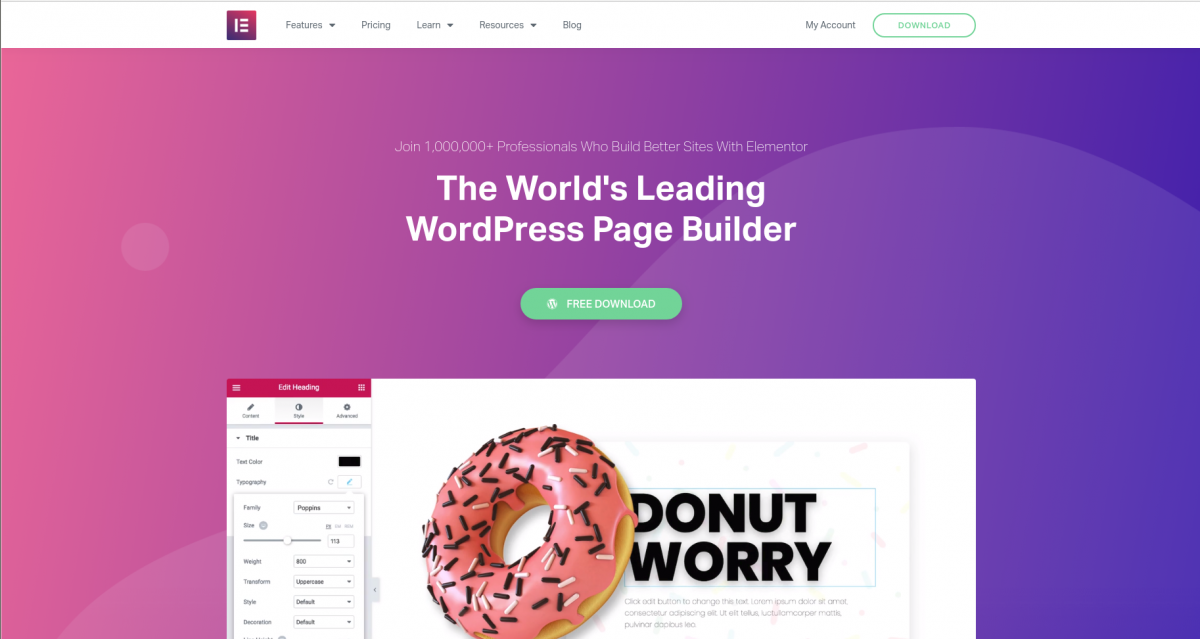 Key Features:
no coding skills required
custom post type friendly
third-party, customizable widgets
mobile friendly
pre-made templates
color palettes
Method #2. WordPress Plugins
WordPress provides plugins for almost every feature you can ever imagine, and landing pages are no exception. If you need a quick and easy way of building e-commerce landing pages on WordPress, you can download the necessary plugin.
The best example of a free and functional plugin is WordPress Landing Pages. It provides all the basic features you'd need to build a landing page for e-commerce on WordPress.

Key Features:
Visual Editor to view changes
track conversion rates on your landing pages
clone existing landing pages and run A/B Split tests on variations
implement your own custom landing page design
Method #3. Manually Built Custom Page Template
Although this is the most old-school and difficult approach, it helps extend landing page functionality. A web developer can add difficult visual components or animation to the web page with this method. All additional elements, like 3D buttons or pop-ups, can be created manually, either in Photoshop or through CSS/HTML.
Don't try to build a custom page template if you lack coding skills, as you can harm the whole website if something is done wrong. Rely on professionals for custom page template development.
Create an E-commerce Landing Page in WordPress Today!
A landing page is the best way to drive leads and boost sales for your online business, as such page is focused on motivating the visitor towards taking an action.
Ready to create a landing page for your WordPress online store? Get started easily and quickly with InternetDevels ecommerce development company!