Web design together with its strategies and techniques have changed significantly over the years. Trends that were popular only a year ago are no longer popular. People strive to create and implement new and unique designs for their websites in order to stand out from the numerous competitors and meet users' expectations.
The hot web design trend that has entered the stage recently is called oversized lettering, or simply bold typography. Today, the team at InternetDevels web development firm explores the how's and why's of using big type in web design.
What is bold typography?
What actually can be considered as oversized lettering? We created a quick guideline for your convenience:
headers — 30+ pt
body copy — 18+ pt
navigation and call-to-action buttons — 14+ pt
banners — 50+ pt
or any type larger than 85 pt.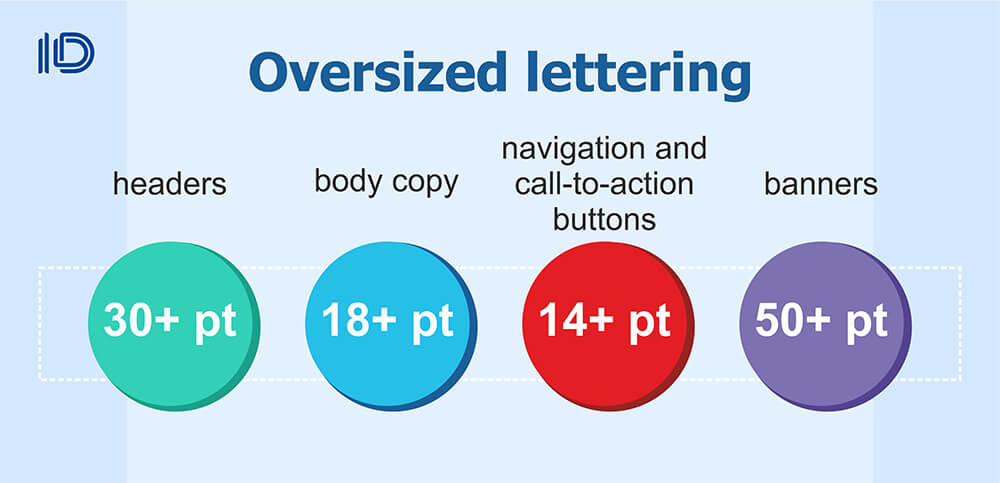 The Red Antler website is a bright example of the usage of oversized lettering in web design.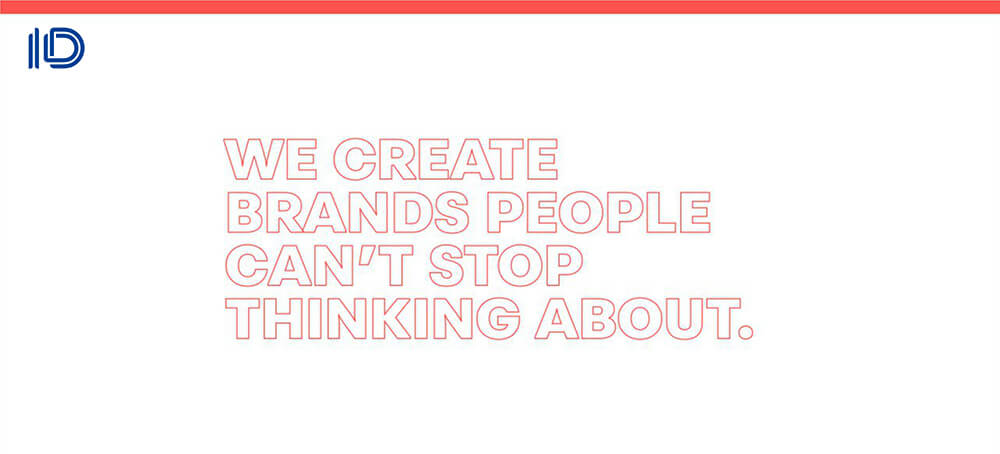 Why use big type in web design?
If you wonder why you even have to think about oversized lettering, check out this list of the reasons to use big type in web design.
People naturally look at a huge headline first, and if they become interested, they will look through the rest of the content. A killer headline or important objective in your heading in combination with big type will definitely draw the visitors' attention and make them settle on your website.
to maintain the connection with your audience
The use of oversized lettering together with text effects calls for users' emotions. A whole story can be told through a simple heading if it is designed right. For one, you can decorate the web page for a specific holiday, e.g. Christmas or Easter. These decorations will be even more visible and content-related if combined with the oversized text. In such a way, design elements and text will serve as a single unit that immediately grabs users attention and appeal to visitors' emotions.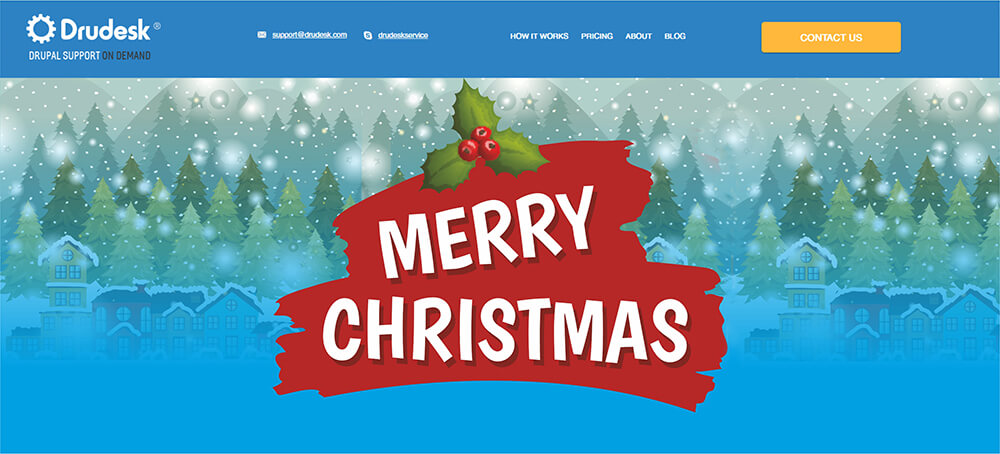 If you use a grid-style layout on your website, oversized lettering can substitute images in some cases.
For example, at the Feerer website, the big type appears on the place of the image when you hover over it. It minimizes the space and adds interactivity to the platform.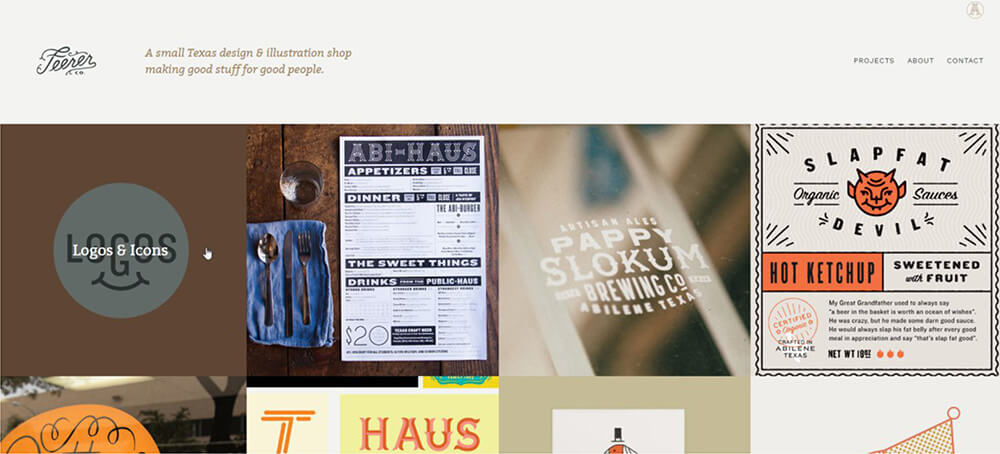 What types of platforms can use big type in web design?
No doubt, large typography can be used by everyone and there are no restrictions regarding its implementation. However, you should consider all pros and cons before opting for big type. Here are a few things to consider before making your decision:
It is better not to use oversized lettering for image-heavy websites, as it is already overloaded with content and large type may create a mess.
Use this technique to convey a message or make your brand/name to be remembered rather than highlight minor pieces of content. In such a way, you'll use this element in a more efficient way, as users will definitely remember what was written in large type.
Do not use big type on every single web page if it is not necessary for the reflection of the brand identity.
Place oversized lettering over large background images to make it stand out from the background.
Get oversized lettering web design from a team of qualified design experts!
Okay, the big type is just what you need for your website design: it reflects the brand identity, grabs audience attention, makes your website to be remembered, and improves user experience. Now is the time to choose a reliable web development agency that is able to implement all your design ideas on the website, as well as provide custom design templates for you to choose from.
InternetDevels is a team of qualified web development and web design experts who can easily create an outstanding layout for your site in compliance with the latest web design trends and your specific requirements. Do not hesitate to contact us if you want to develop and implement an oversized lettering design on your website, or if you have any other questions regarding web design services.