People entrust to banks one of the most important spheres of their lives — their finances. So the website of a banking organization should inspire reliability, be convenient and attractive. Today, its design is as important as that of the bank's physical building.
Earlier, we shared with you business and finance Drupal website examples. Now, let's focus on banking website design irrespective of the CMS. We will show you some great examples of banking sites.
Key banking website design principles
How would a perfect banking website be built? Today's banking sites are usually designed with these key concepts in mind:
User-friendliness in every site element
Clear steps and prominent calls-to-action
High level of website security and its visualization in design elements (safety signs etc.)
Easy availability and a clear style for the most important information
Mobile-friendliness for all devices
Web accessibility for people with disabilities
Brand consistency in color schemes, icons etc.
Reputation enhancing elements (certificates, awards, and so on)
Focus on the target audience's values in images, messages etc.
Nice banking website design examples
Zenith Bank
The multilingual Zenith Bank's website demonstrates great consistency in color schemes, interesting custom icons, sticky menus, and animation. It features online banking, and the logo of a lock, which adds to the feeling of protection.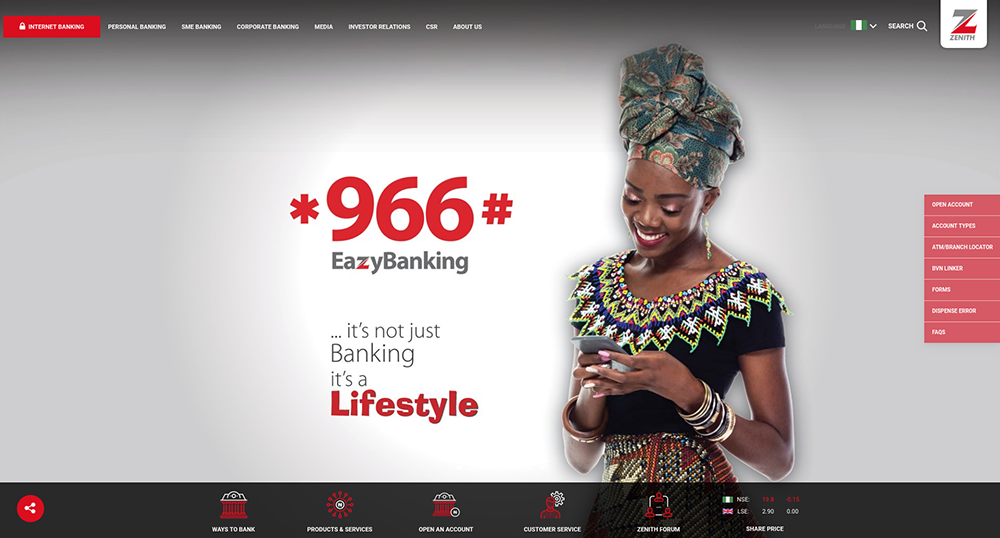 Simple
Stylish simplicity is everywhere on the Simple bank's website. The concept is supported by the images of the Simple's white credit card, white gadget using the Simple mobile app, etc. The site has clear CTA buttons, and the signup instructions look very friendly and encouraging.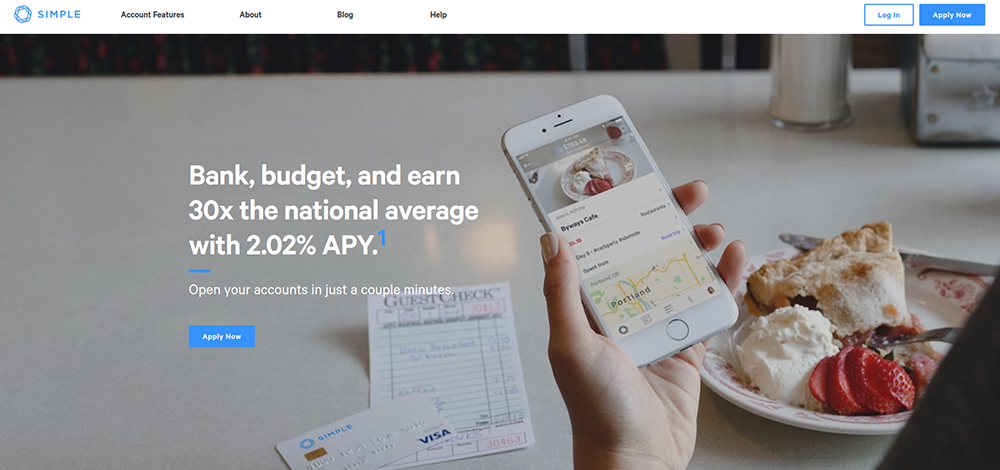 Solarity Credit Union
The Solarity Credit Union's website focuses on the target audience values and dreams by showing a happy family in a cozy houses. Simple descriptions of services and prominent and clear call-to-action buttons additionally inspire potential customers.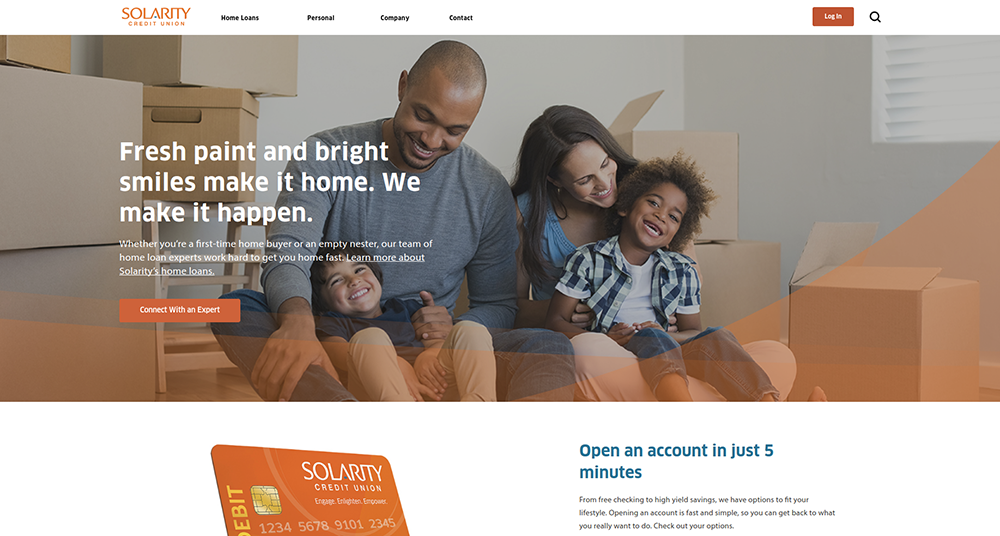 Johnson Financial Group
The warm golden color scheme and images create a cozy atmosphere on the Johnson Financial Group's website. Everything is easy to find, and the main page features the company's main financial products, including a business mobile banking app, with special icons.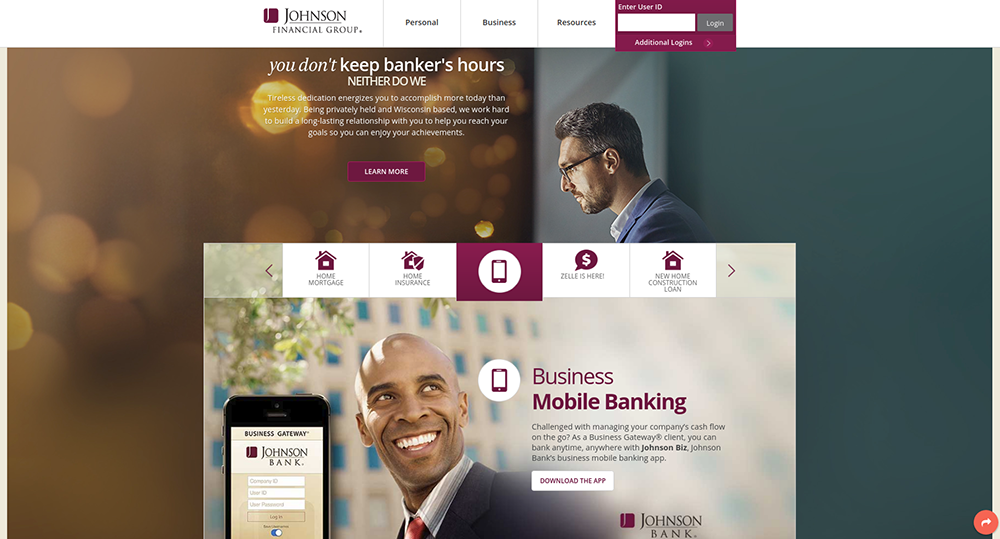 United Bank
On the United Bank's website, we see a nice corporate color scheme and clear texts with no information overload. The slider on the main page helps the site better showcase the key services. Every page features a CTA with detailed ways to contact the bank.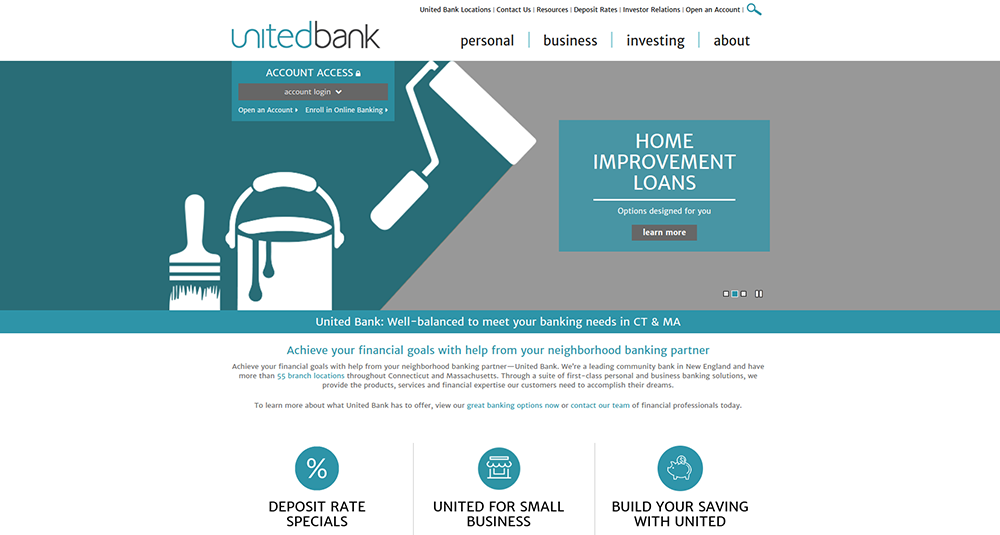 City Bank
The City Bank's website has a business-like style with key products presented on the main page as you scroll down. Some of them have engaging hero images and all of them have prominent, contrasting CTA buttons — for example, to discover the mobile app.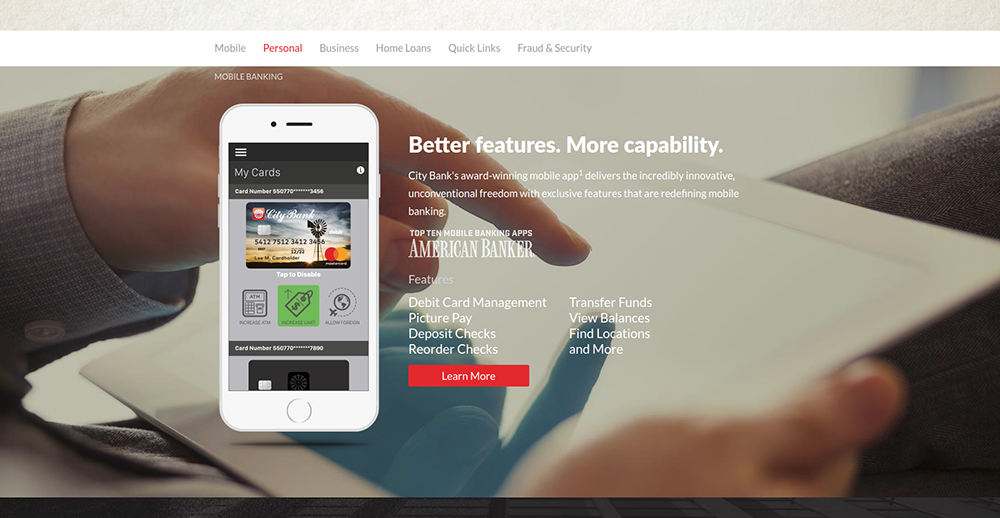 P&N Bank
The bright colors and happy images with children are the calling card of the P&N Bank's website. This is a nice example of banking website design focusing on the target audience's family values. Sticky navigation bars and colorful grid menus help users navigate throughout the site.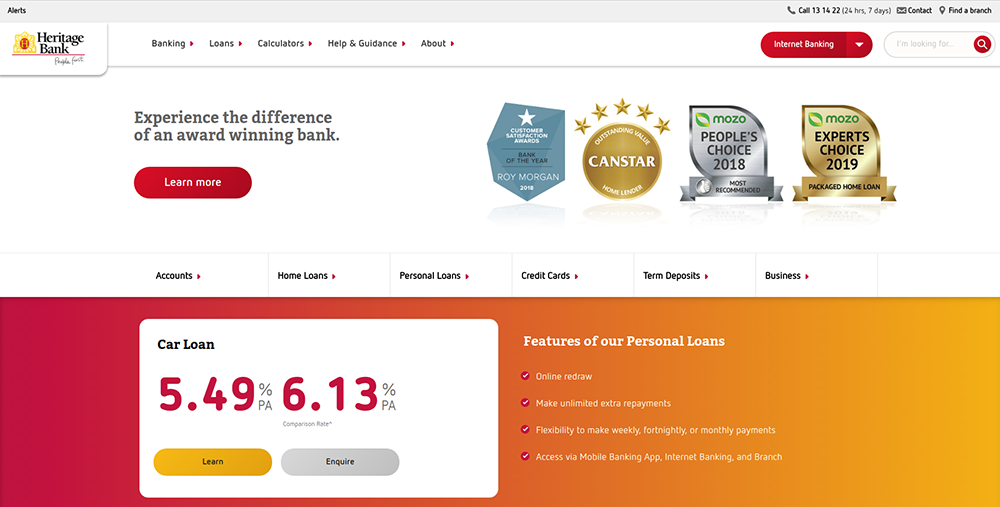 Northwoods Bank
When you visit the Northwoods Bank of Minnesota's site, you immerse yourself into the region's atmosphere thanks to picturesque imagery and unique fonts. The main page slider showcases the offers. The site features quick access to useful information.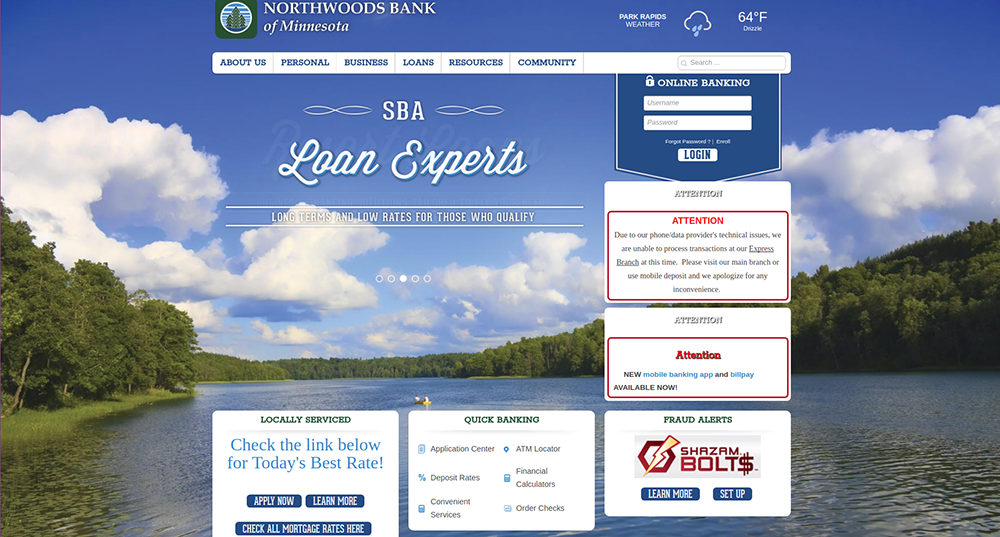 Bank of Melbourne
High contrasts, prominent CTA buttons, and unique designs with elements of single-line drawing — that's what catches the eye on the Bank of Melbourne's website. The site describes the options for customers in a very clear and user-friendly way.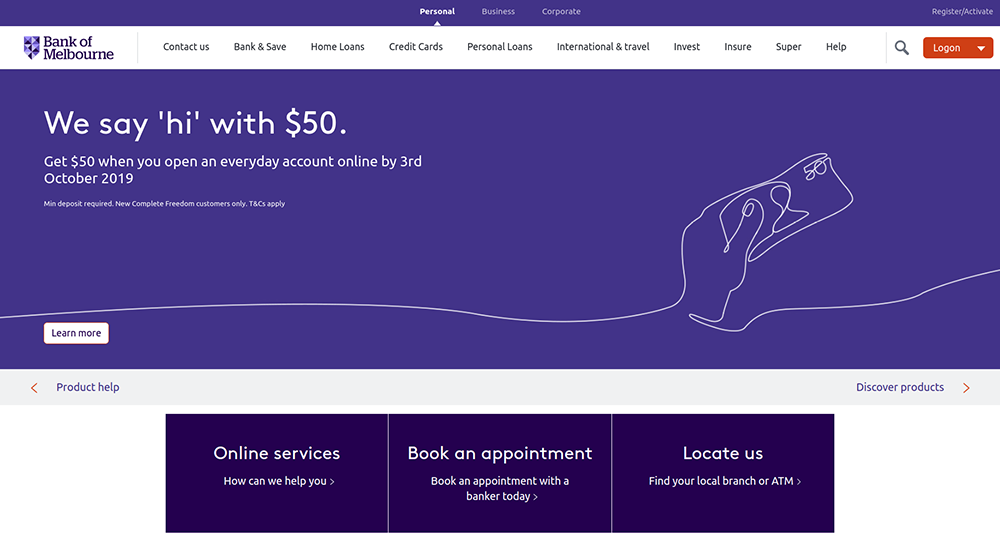 Heritage Bank
The Heritage Bank's website is a great example of using awards and certificates for reputation enhancement directly on the main page. No textual information overload, a focus on facts and digits, useful tools like calculators, and stylish visualization make the site appealing to users.
Build a banking website with us
If these banking website design examples inspire you and you are interested in a project like that, contact our development and design team. We will build you a bank website that will be your financial organization's most reliable and attractive online representation.