Building a website starts with creating a website prototype. A website prototype is like a blueprint for a future site. The more complex the project, the more complex and detailed the prototype of the site should be.
Once, to create website prototypes specialists drew prototypes on sheets of paper. Now the development process is very different.
Below, InternetDevels web development specialists will take you on a tour of the world of a website prototype and show you why it is important to create a website prototype before site creation.
Website prototype — what is it, and why do you need it?
A prototype of the future site is a rough model of the future web design of your site. The prototype can be compared to a 3-D design of your future home.
A web prototype allows customers and the company to see how the site will work in practice. It uses a dynamic site layout, convenient because you can click on all the buttons and see how they react. It's like a rough draft of your website.
The prototype is also cool because it allows you to idealize the future site as much as possible without a significant investment of time and money, but with the maximum result.
A prototype looks something like this.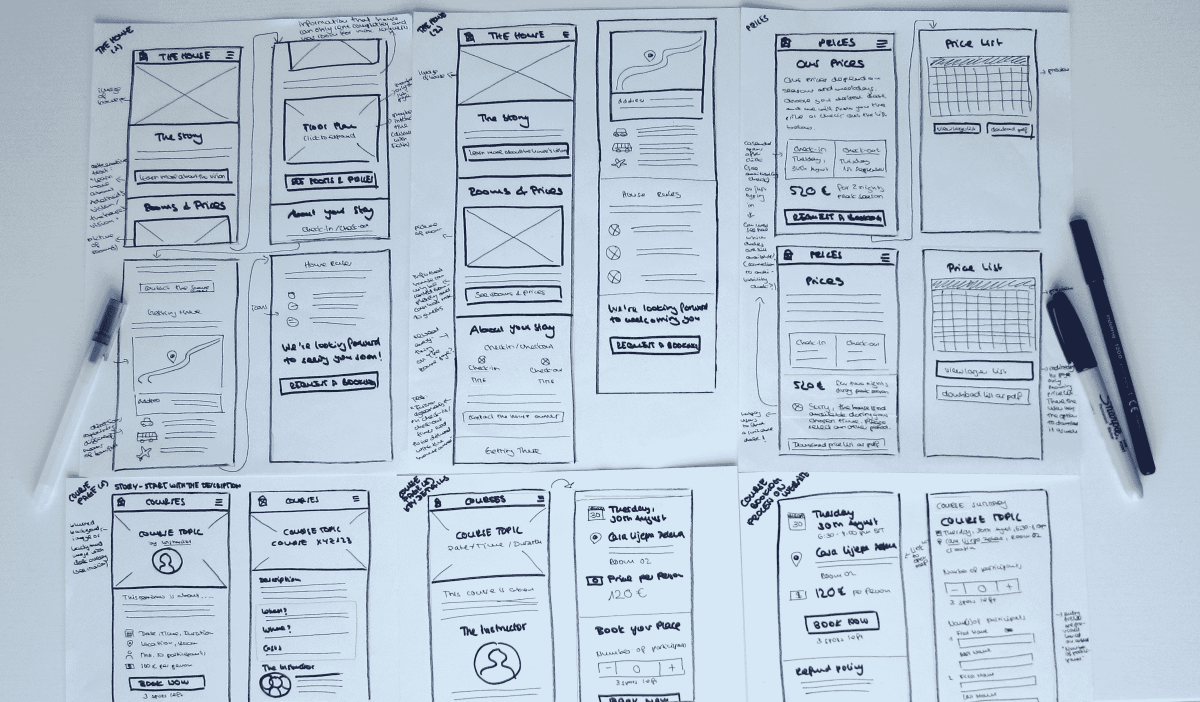 The strong reasons why the client needs to build a website prototype
As a customer, you are probably thinking:
Why do I need this prototype of the site?

It's nothing but a waste of time!
Take our word for it — if you make a website prototype before actually creating and launching the site, you can save a lot of money, and you'll save a lot of time you would have spent fixing future bugs and errors.
Our clients often change their vision of the final site during the implementation of the project. Well, creating site prototypes would avoid this. A website prototype creation is the best way to arrive at a common vision for a web developer and client.
Advantages of website prototyping:
You can see how your site will look and work at an early stage.
You can fix what is not suitable for you without a significant investment of time and money.
You can plan a realistic time frame for your project.
It helps to come to a common vision of the future site.
Prototyping saves you a lot in the future.
You can identify problems and deficiencies.
You receive a document with a detailed plan and tips for your developers and designers.
What tasks can the development team solve with a website prototype?
As you can see, prototypes bring many benefits to collaborations between customers and web companies. In addition to all of the above, the website prototype benefits help solve two issues:
1. concept validation.
This is about testing layouts and changing the website structure
2. creating use cases.
The bottom line is that the customers see how the site works in practice.
Therefore, the main advantage of prototyping is the guarantee to get the desired project.
It is convenient for a web development company because the future project's implementation will take place based on the changes already made.
How to build a website prototype?
Here are some of the most common prototyping techniques. They are all different: expensive and cheap, complicated and simple, those that can be implemented without special equipment and those that need it. Let's go deeper!
Top 3 popular ways of prototyping
1. Paper prototyping
Paper prototyping is the easiest and oldest way to sketch. It is the least technologically advanced option but still useful. Prototypes are drawn on pieces of paper or a blackboard.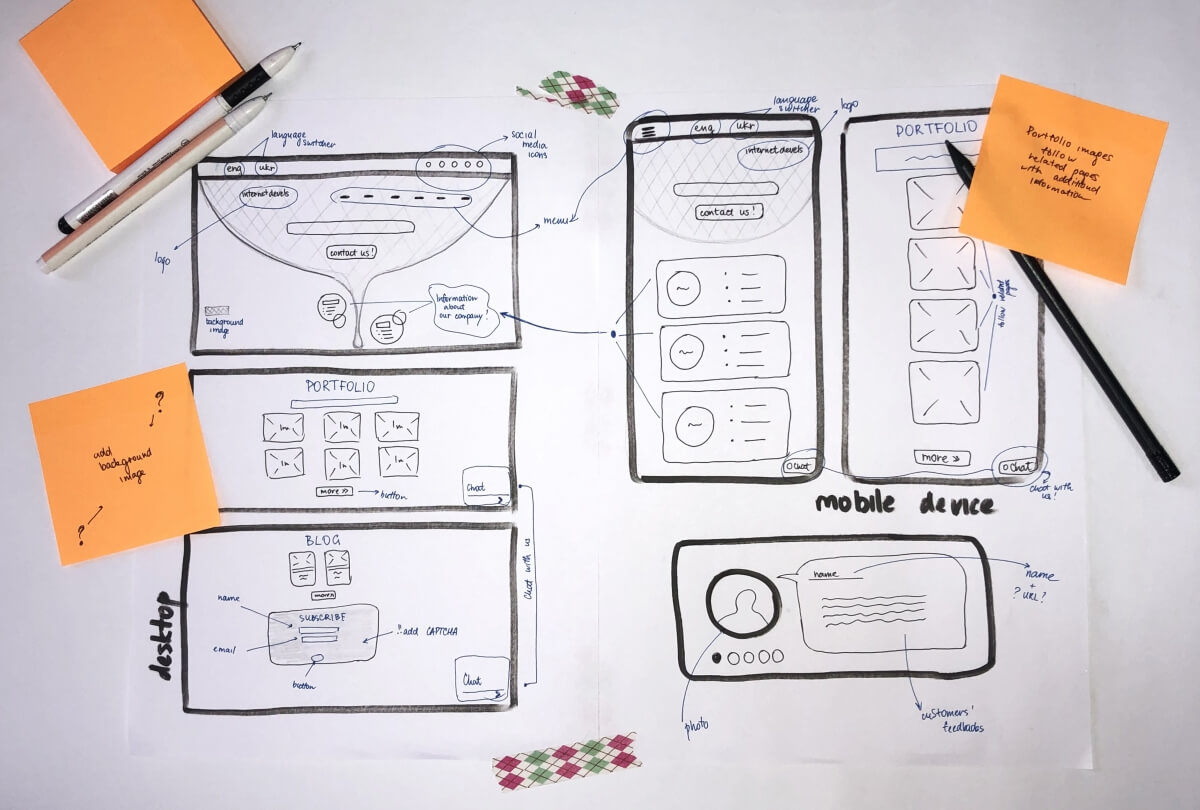 Benefits of paper prototyping:
does not require additional investment
does not require special programs
quickly created
Disadvantages of paper prototyping:
is not interactive
it is impossible to edit only one part, everything must be changed
your options are limited
2. Prototyping with professional apps
Prototyping with professional apps is the next level of prototyping for a future website. To create it, you need to use special professional apps.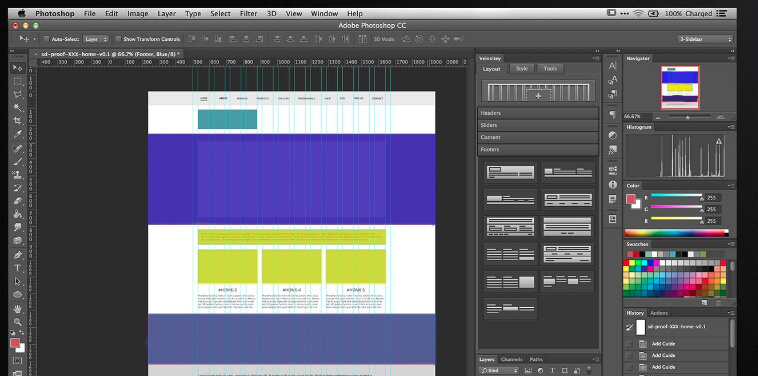 Benefits of prototyping with professional apps:
it is possible to add interactive elements
it is aesthetic and professional
it is possible to edit the sections of the overall prototype
Disadvantages of prototyping with professional apps:
requires investment
requires special knowledge
takes time to complete the project
3. Prototyping with online tools
Prototyping with online tools is one of the most convenient ways to prototype a website. The big difference is that it is an online tool that anyone can access anywhere in the world.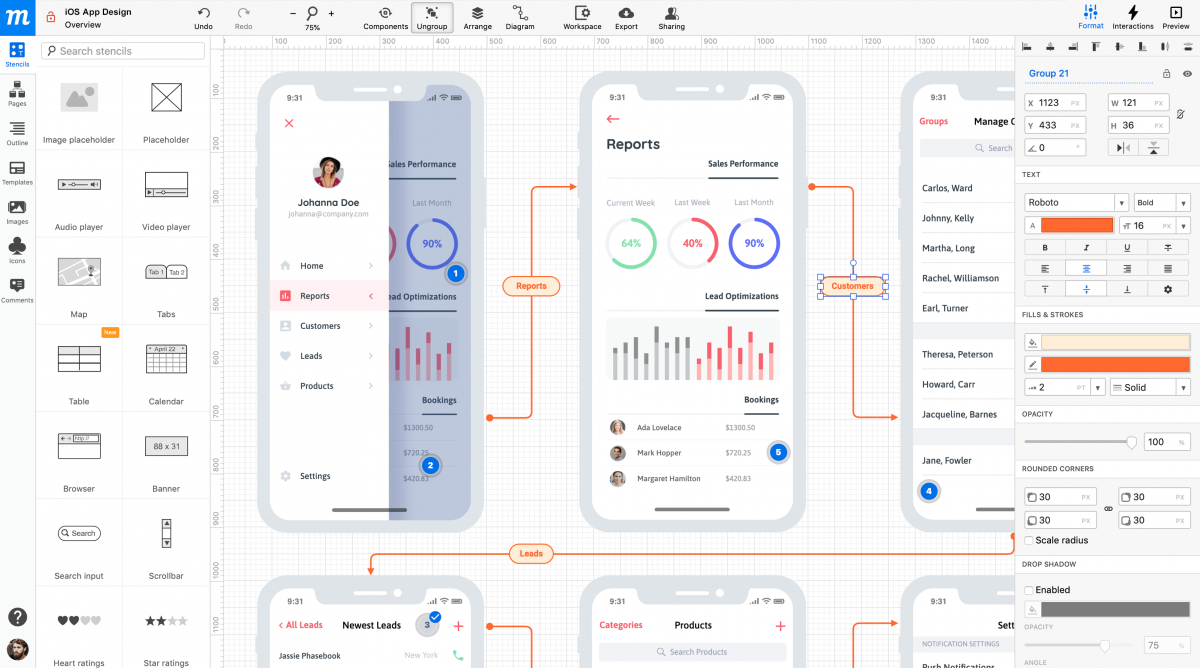 Benefits of prototyping with online tools:
the whole team has access to the project
does not require large investments
simple and easy to use
Disadvantages of prototyping with online tools:
only professionals can fully use all the possibilities
it takes time to create a quality product
What tools should you use in the prototyping process?
There are tons of tools on the internet for prototyping.
List of Best prototyping tools:
Origami
Draftium
Webflow
Marvel
Wireframe
iPlotz
Axure
Just in mind
Balsamiq
Figma
However, mastering even the simplest tool takes time and skill. If you don't have this, then get help from a web development company. They already know everything that is needed to implement your project!
Build a website prototype with the Internetdevels web development company
Prototyping is the best investment for your future website. Prototypes will help you avoid misunderstandings and different visions of the final product.
As they say, measure seven times, cut once.
You can always get web development company help. Create professional prototypes of your future website now!