Your future awesome e-commerce website may be closer than you imagined. Drupal makes site creation quick and easy thanks to distributions. Ready distributions in the sphere of commerce are among the numerous reasons why Drupal is the best solution for e-commerce websites. They allow to quickly create an online store and spend much less on it.
You can always rely on our Drupal company for any help in selecting the optimal distribution for you and brushing it up to meet your needs. So now, let's review top e-commerce Drupal distributions.
For a start, what are Drupal distributions?
Distributions are Drupal packages that contain the core, particular modules and theme, predefined configuration, useful libraries, and so on. Drupal has 1200+ distributions, usually tailored for websites of a certain type or industry. When nothing extraordinary is needed, distributions let you avoid reinventing the wheel and get your desired website sooner.
Great e-commerce Drupal distributions
Commerce Kickstart
Commerce Kickstart is more than number one among Drupal e-commerce distributions — it is also the most popular Drupal distribution of all. It has been downloaded more than a million times. Why? Commerce Kickstart lets you quickly create an online store based on Drupal Commerce, the famous e-commerce platform for Drupal.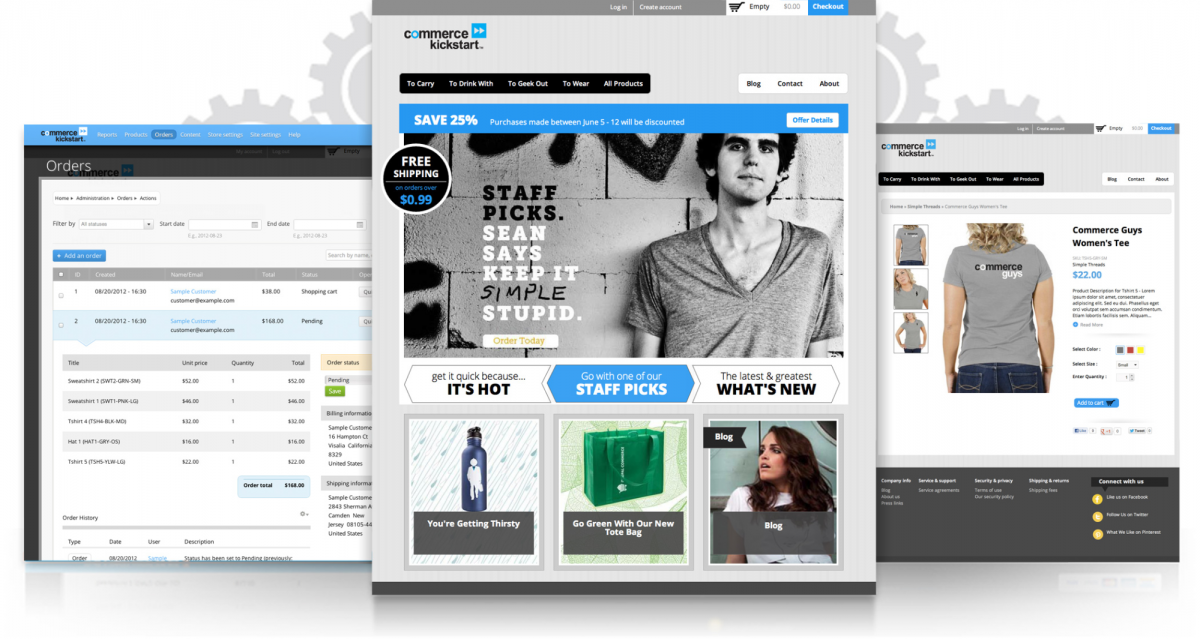 In addition to Drupal core, Drupal Commerce, and a set of helpful modules, Commerce Kickstart offers an attractive theme, preconfigured catalog of products, shopping cart, user login feature, search feature including filters for refined searches, product category page, social media integration, payment gateway integration, hero banner, and more.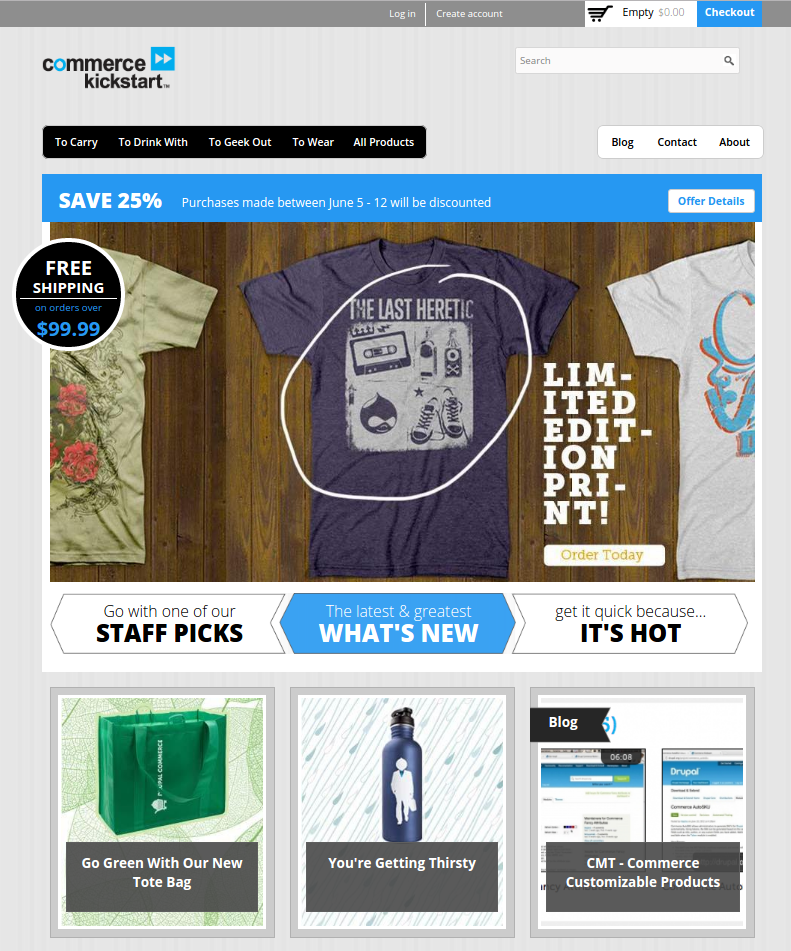 Commerce Kickstart comes in 3 versions:
Commerce Kickstart 1.x for Drupal 7: The version with the minimum modules and configuration.
Commerce Kickstart 2.x for Drupal 7: The improved package for creating a full-featured store
CommerceKickstart.com for Drupal 8: Instead of the Drupal 8 version for the distribution, there is a browser-based tool to build a Composer file for your future online store.
Easy Booking
This distribution is primarily designed for hotel, hostel, or in websites. However, it can be refurbished to fit many other kinds of websites that need a good booking system.
Easy Booking is available for Drupal 7 website and has not yet been ported to Drupal 8. The distribution is powered by Drupal Commerce and Drupal Rooms, two famous solutions for websites. Among the interesting and useful features of this distribution are:
an online booking system with a checkout
email notifications to the administrator
a flexible system for managing rooms and their properties
an easy-to-manage room availability calendar
a front-page slideshow
"Our services," "News," and "About" sections
a colorized Google Map
responsive design
and more.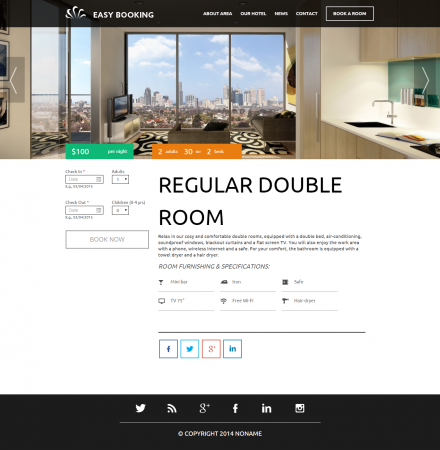 Presto! — Drupal 8 Starter Kit with Commerce Integration
"Presto!" is a distribution for Drupal 8 that contains optimally preconfigured e-commerce features based on Drupal Commerce. However, its maintainers only recommend installation via Composer to make the e-commerce functionality work.
The distribution also has plenty of general configuration that will be very helpful for online stores. This includes Google Analytics integration, XML sitemap generation, automated human-readable URL creation via Pathauto, social sharing options, pre-configured Paragraph types (Promo bar, Carousel, Block etc.), and more.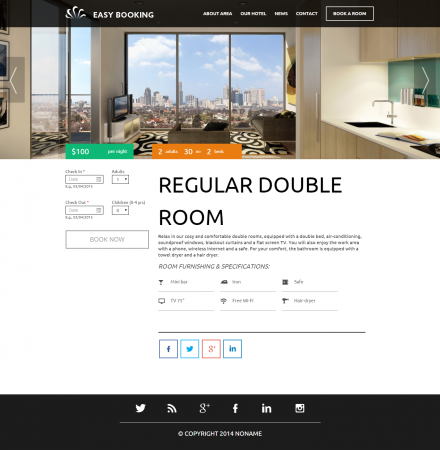 Opigno LMS
The next on our list of Drupal e-commerce distributions is Opigno LMS, which is primarily associated with education thanks to the famous e-learning platform at its base — Opigno LMS. However, online learning is a blend of education and e-commerce.
So the Opigno LMS distribution has strong features for online selling of learning courses that could also be useful to many other websites. It also offers quizzes, awards for successful students, certificates, forums, chats, and much more.
The distribution has a stable version for Drupal 7 and a release candidate version for Drupal 8, which means its full-fledged Drupal 8 version is underway.
RedHen Raiser
Here is an interesting distribution designed for Drupal 7 websites with fundraising campaigns. The RedHen Raiser distribution is based on the RedHen CRM with its useful RedHen Donation and RedHen Campaign modules.
This distribution is commerce-ready and allows for the easy adding of payment methods. It offers single-page donation forms, progress widgets, mini blog, automated start and end dates, and much more.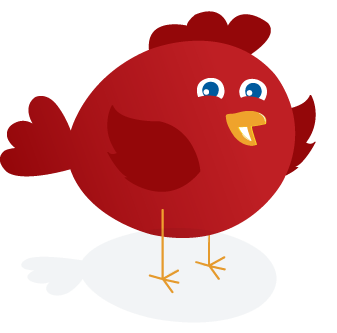 Let's quickly create an online store for you with a distribution!
E-commerce Drupal distributions are definitely a huge time and cost saver, so there are no more excuses for you in not getting your desired website today ;) Drupal e-commerce development is one of our areas of expertise, so contact our Drupal team — and we will help you select the optimal distribution and customize it to meet your ideas!