Here at InternetDevels, we know it can be stressful for a new company to balance high-quality development solutions while also fostering consistent growth. That's why we're here to help! We're a leading offshore web development agency that specializes in Drupal and WordPress. With over a decade of time-tested experience, we know how to meet your needs, whether you require turn-key solutions or custom projects!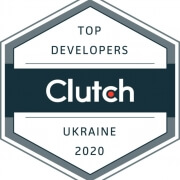 In recognition of our success and dedication, we've been named a top development firm in Ukraine by Clutch, a verified reviews website. They leverage a one of a kind rating methodology to compare and contrast leaders across a number of service sectors.
This award, in truth, belongs to our spectacular clients. They took the time to get on the phone with Clutch representatives to assess our impact on their businesses. We were graded along the lines of quality, service, and overall pricing in relation to the value received. We're happy to say we've maintained an excellent 4.7 out of five stars! Take a look at one of our recent reviews below: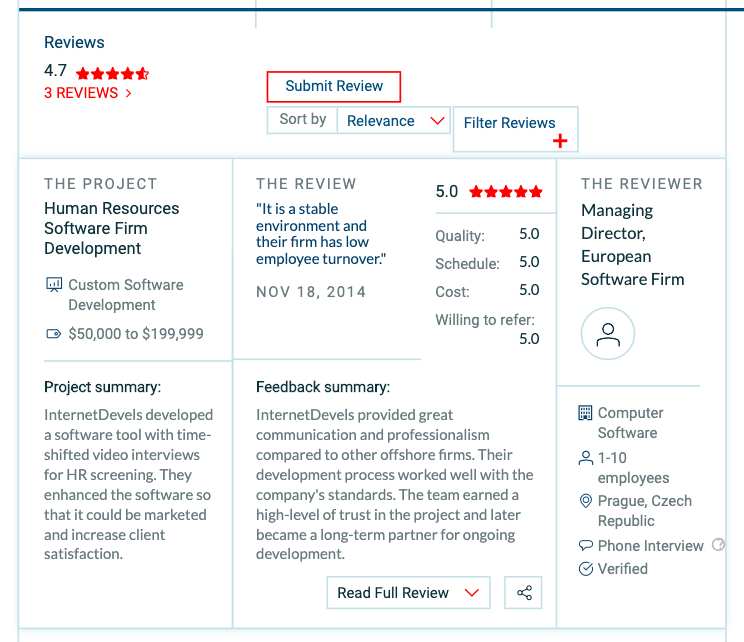 "We're elated to be providing such strong value to our clients and the tech community at large! This win is just the first of many. Thank you to one and all!" - Viktor Levandovsky CEO & Founder at InternetDevels and Drudesk
We're over the moon to receive this award and look forward to helping even more clients thrive for years to come! Drop us a line if you'd like to collaborate on a project with us today.