It's a very helpful module, which allows inserting FileField right into the text editor. For example, in the process of writing this text an Insert button was pushed and the following image appeared in the text: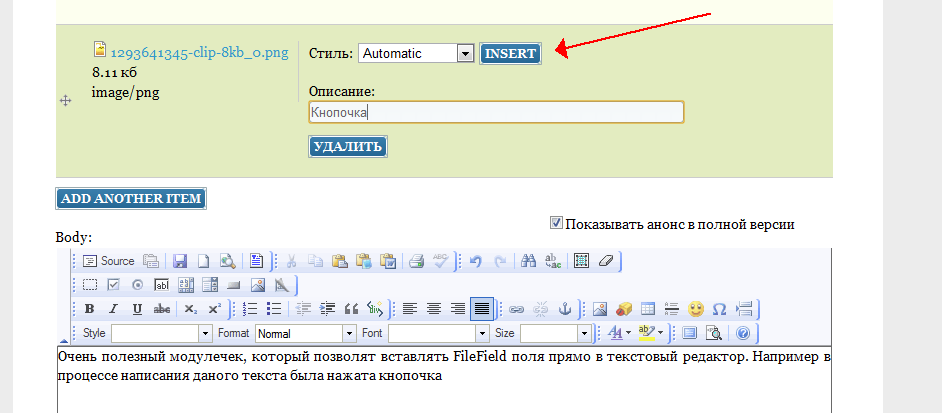 Very comfortable, isn't it?
The module is very useful for the site editor, because it solves the problem of image ordering and it also allows manipulating images in the text in a very useful way. Adjusting the blog I installed and customized the settings of the given module.