Creating a beautiful and functional website involves the collaboration of many experts. This is because web development is like building a house, where each specialist plays an essential role and applies unique skill sets.
To improve their shared work and deliver great results to customers, design teams often use collaboration tools. They allow team members and customers to stay up-date on the work done on the project, understand the concepts better, and share their ideas. This is much more productive than tons of meetings.
Among the most famous collaboration design tools are Figma and Zeplin. Let's have a little overview of both in our blog post.
Zeplin and Figma: what are the differences?
Zeplin
Zeplin is a collaboration application that allows the sharing of design assets. Team members can share prototypes, mockups, technical specifications, or anything else via Zeplin.
Design assets are uploaded to Zeplin, so other participants can use them. Zeplin is widely used in "designer-developer" workflows, where designers upload their creations so that web developers can implement on the website.
The assets can also be shown to the customer. Zeplin offers the option to add notes. However, the assets are shared in a "fixed" state, which is the key difference from Figma.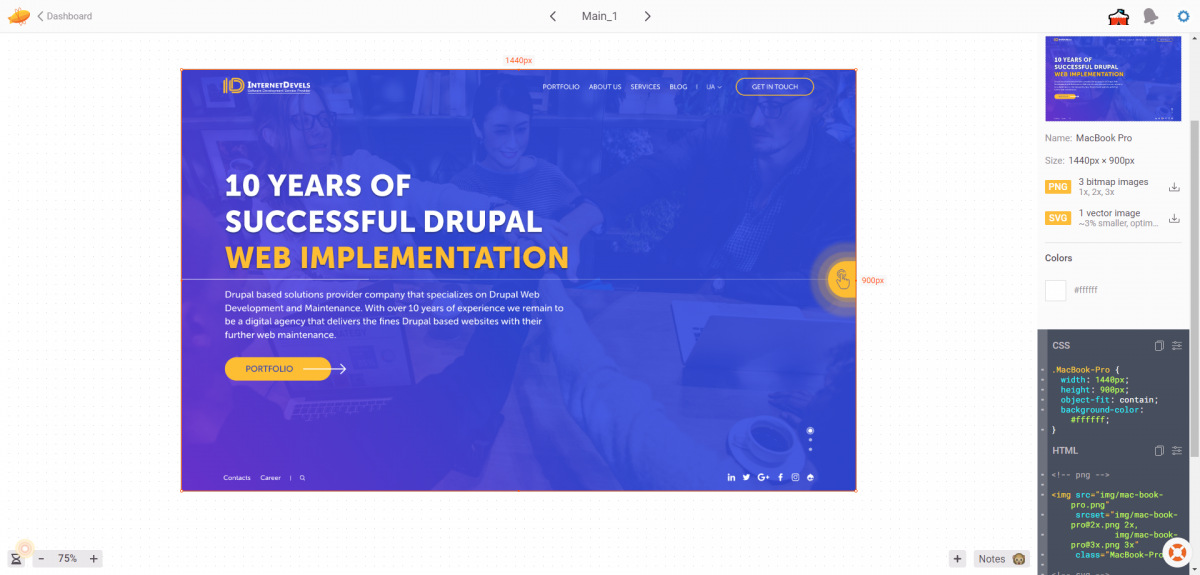 Figma
Figma is a more than a collaboration tool, it is also a digital design tool. This means designers can do more than just upload and share, they can also create their designs directly in the app. Figma offers all standard design options.
As compared to Zeplin, Figma is well-suited for all three sides of the project: designers, developers, and customers. This is mainly due to its real-time collaboration capabilities.
The designs can be both static and "live" so that customers can interact with them. Anyone can click throughout the design and see what happens after particular actions. Figma also allows comments for feedback.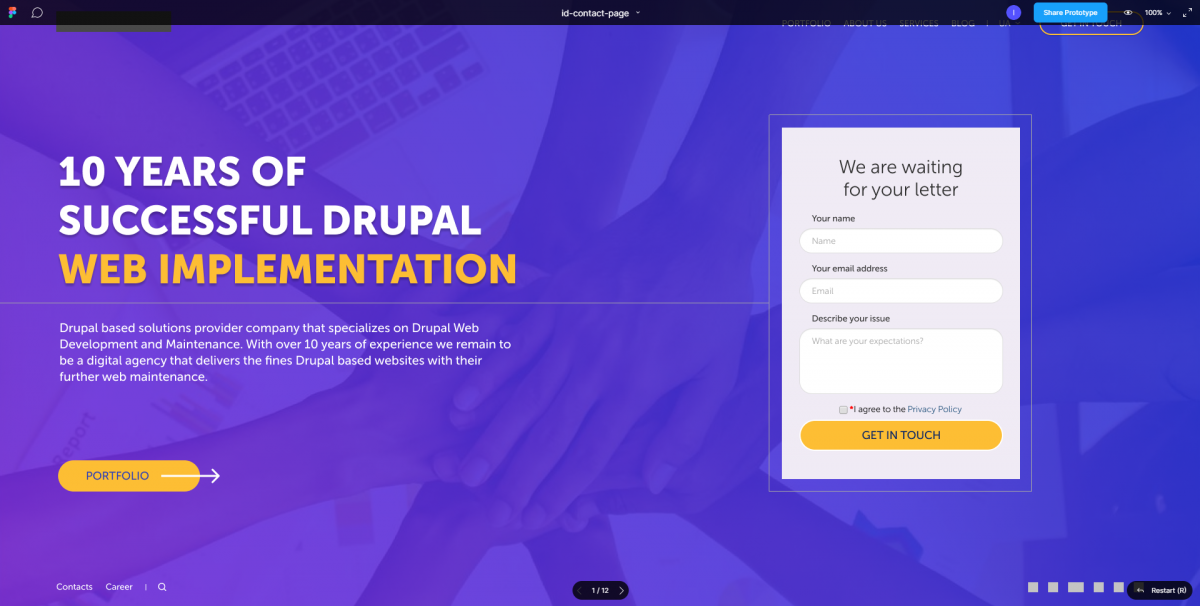 Why our design team moved from Zeplin to Figma
Both tools are pretty powerful and good for remote design sharing. They both can be downloaded or just used in the web browser to save disk space.
However, we moved from Zeplin to Figma because of these features:
Figma has both a static design sharing mode and the one that allows customers to interact with the mockup.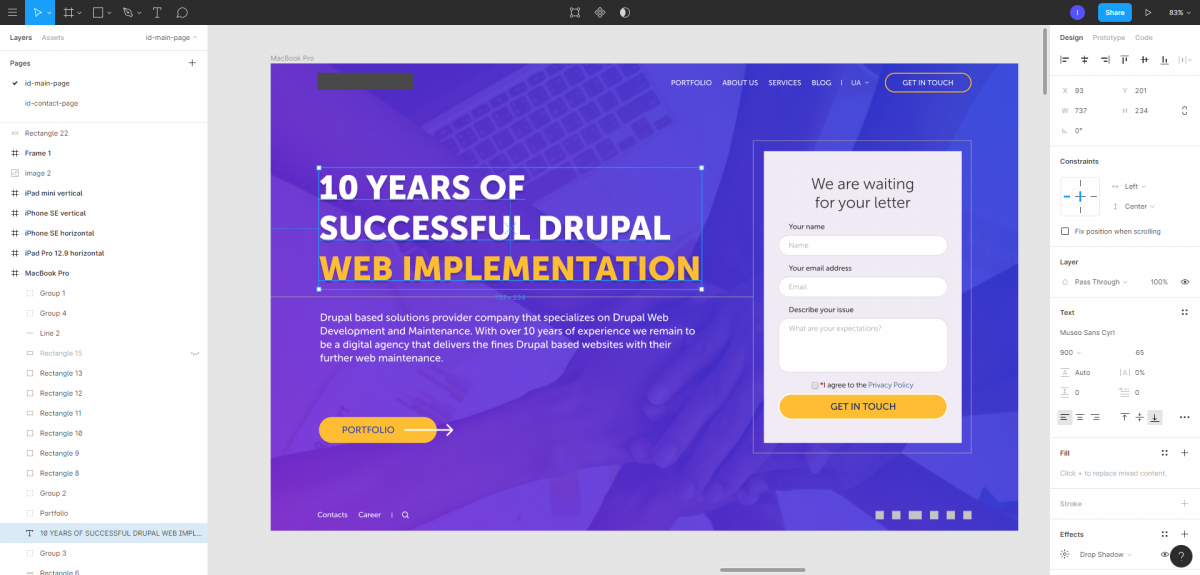 You can not only see the designs but also click on pages, scroll, click buttons, open links, and so on.
Figma offers an impressive list of mobile devices where the website's layout can be viewed. This is a very hot topic today and responsive web design is on the rise.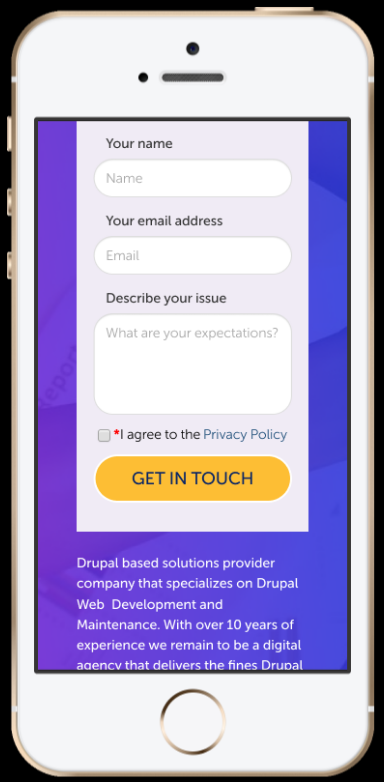 Collaboration means collaboration — Figma allows dozens of people to work with the same design simultaneously.
The Smart Animation feature automatically creates an animated look based on several static designs.
These Figma features bring great advantages:
Customers have more opportunities to see the designs, both fixed and animated, so they know how the website will work when everything is ready.
It saves time explaining to the customer how it will work because they have already seen it.
Due to the customer's timely feedback, we have more flexibility in making amendments. This is fully in line with the Agile methodology widely used on good web projects everywhere.
Customers are gurus in their own business. They do not have to understand web design or take guesses at how everything will work (as they would have to with static designs).
The result delivered to the customers matches their expectations amazingly.
Hire a design team that uses the best practices!
You see how great tools can be helpful in a perfect web design process. Get the web design that fully reflects your requirements and wishes — hire our web designers who use the best practices and tools!