A colorful report about the colorful DrupalCon by InternetDevels Drupal development company
DrupalCon travels further and further, gathering drupalers for sessions, code-sprints, discussions, and endless fun in new cities of the world. This time it was Asia's debut! DrupalCon travelled to India, the country of breathtaking temples, hot spices, striking contrasts, and bright colors ... and, of course, lots of Indian drupalers who welcomed the community in the busy and lively city of Mumbai!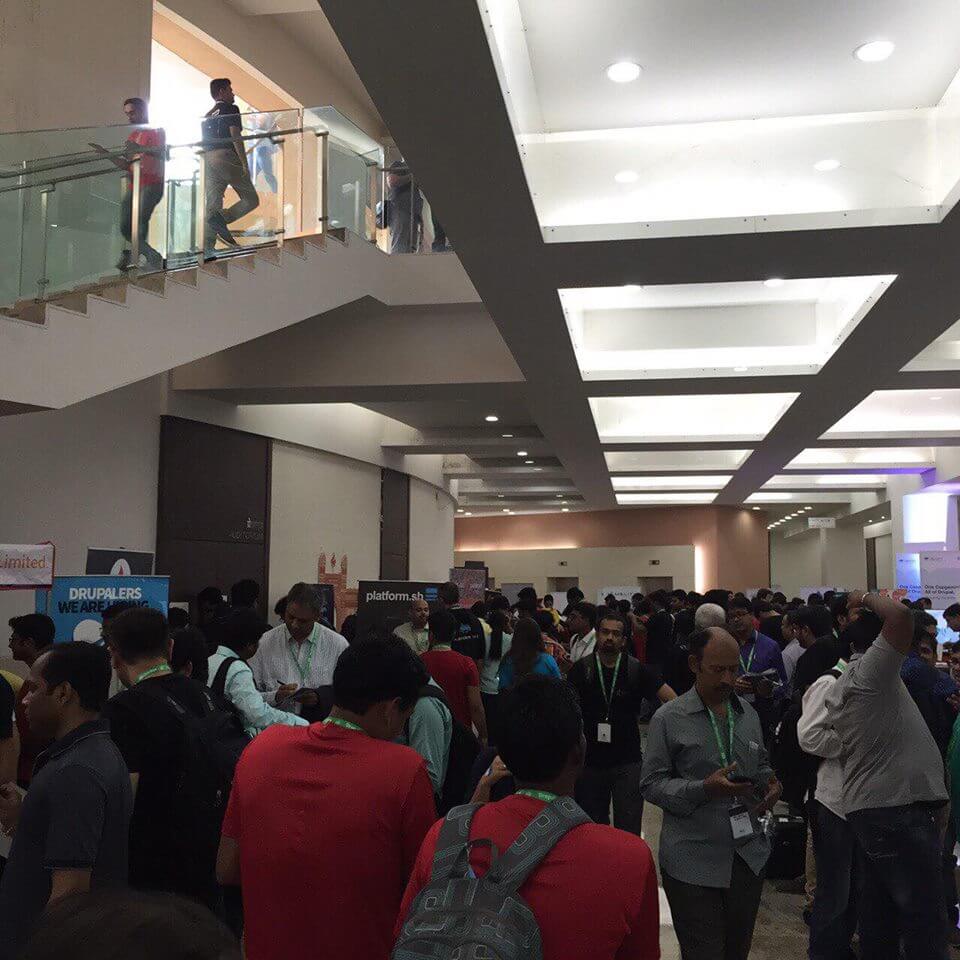 We followed DrupalCon Asia 2016 where the mysterious eastern birds on its emblem were calling us. The representatives of InternetDevels Drupal development company and its website support service Drudesk all went to discover India's secrets.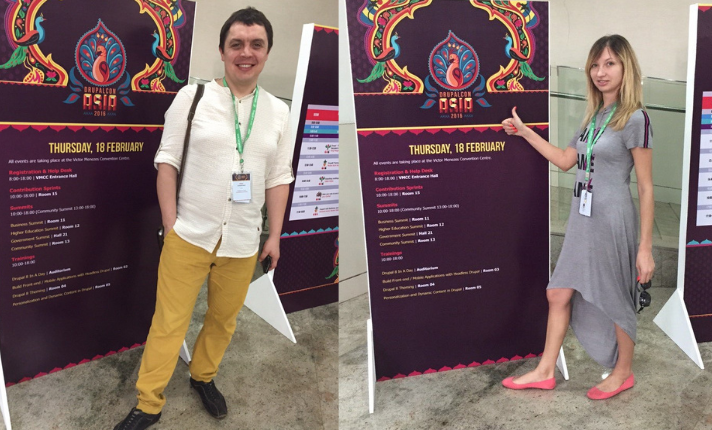 The impressive IIT Bombay and the learning spirit
The Indian Institute of Technology Bombay turned out to be a very large and impressive place with its own campus.
The university spirit spread through the workshops and lectures about Drupal 8 theming, site building, creating front-end and mobile apps, automated mobile testing, and many more useful Drupal topics. We were particularly impressed with the speech by Andrew Kucharski about the methods of project estimation.
Generally, there were interesting sessions and discussions in all of the 7 main groups at DrupalCon Asia 2016. As you can see, the colors and mysteries of India are pictured on the emblems for these groups. Tiger, fish, elephant, lemon, kalash (a coconut in the pot), swords and shields, parrots and lotus are all symbols of India with a deep meaning.
An Indian-style Dries
The 'father' of Drupal was in the center of attention, as usual. This time, Dries Buytaert was looking very Indian in a bright red turban. He also included in his presentation the famous quote from Mahatma Gandhi, "Honest disagreement is often a good sign of progress".
The Indian art of selling web development services
We were really impressed with the way our Indian hosts presented their services at DrupalCon Asia. Their enthusiasm, persistence and client-oriented practices are admirable. "Tell us what you need, and we will tell you how we can deliver it" is their main principle. They seemed ready to sell anything you might need, up to an Indian elephant ...in case you needed one :)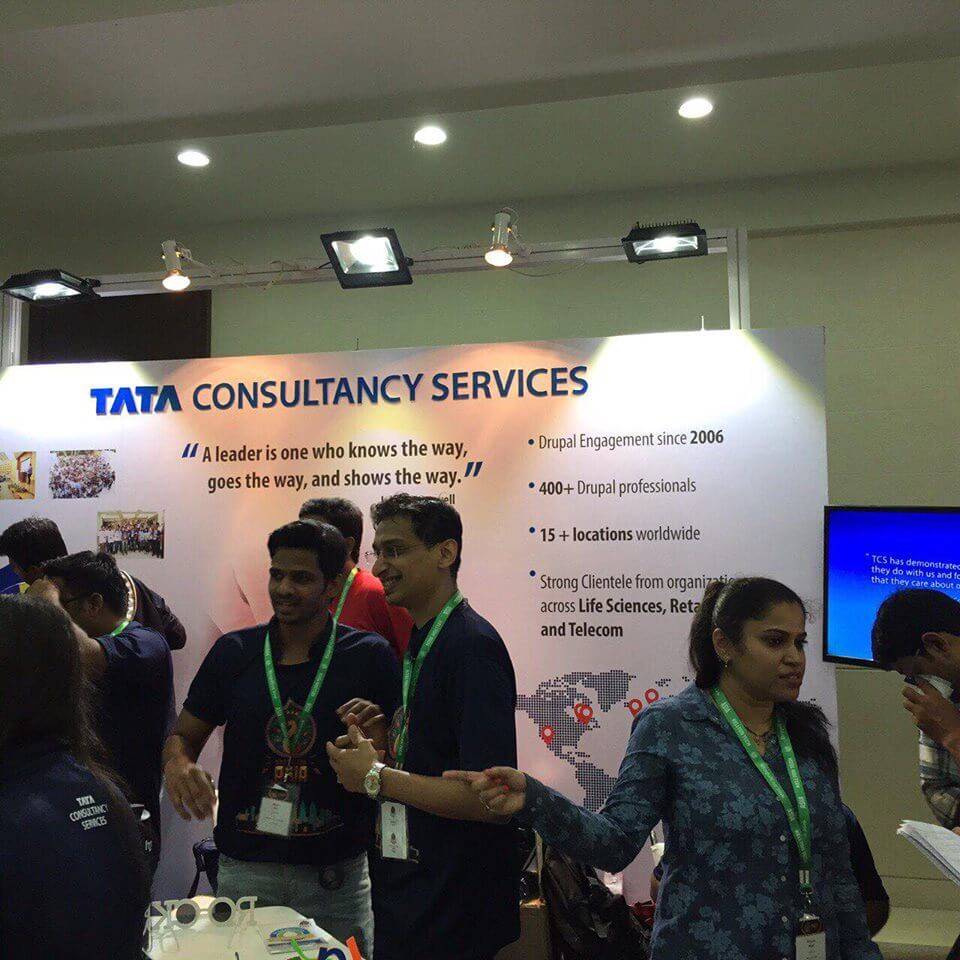 Thanks and goodbye, DrupalConAsia 2016! Time to look forward to DrupalCon New Orleans on May 9-13, where we hope to see you all!