If you have a law firm, you will clearly benefit from a well-built corporate website. You may decide to create a successful website or optimize an existing one. In any case, this post should be interesting to you because it describes the best practices of building a law firm website that engages users and boosts conversions.
Customer behavior trends in searching for a law firm
To build a well-converting website, you need to consider customer behavior trends. The general web trends also apply to law firm websites. Customers tend to search for businesses online, build their decisions on reviews, see if the website looks respectful, use their mobile phones for browsing, and more.
Let's also see some specific figures for the industry. Research Intelligence Group conducted a comprehensive study back in 2012 to see how customers behave when they need a law firm. Considering the general web trends, most of these figures must have likely grown significantly today.
60 percent of adult Internet users in the US have looked for an attorney at least once in their lives.
76% of those who did, used online resources.
35% of them visited law firm websites.
39% used search engines to gather information.
26% used social media.
29% read law blogs.
57% checked and compared ratings and reviews.
What to consider to build a law firm website for conversions?
Use your logo and branding
Your law firm should be recognizable everywhere users see it — on the web or offline. It's necessary to build your law firm site web design using specific brand elements like particular colors, fonts, typography, a professional logo, and so on.
List your law services clearly
Users should immediately know which specific fields of law you specialize in and which services you provide. This will let them know if you are a good fit in their particular situation. It should appear on the front page — either through a link to the services page, or by listing them directly.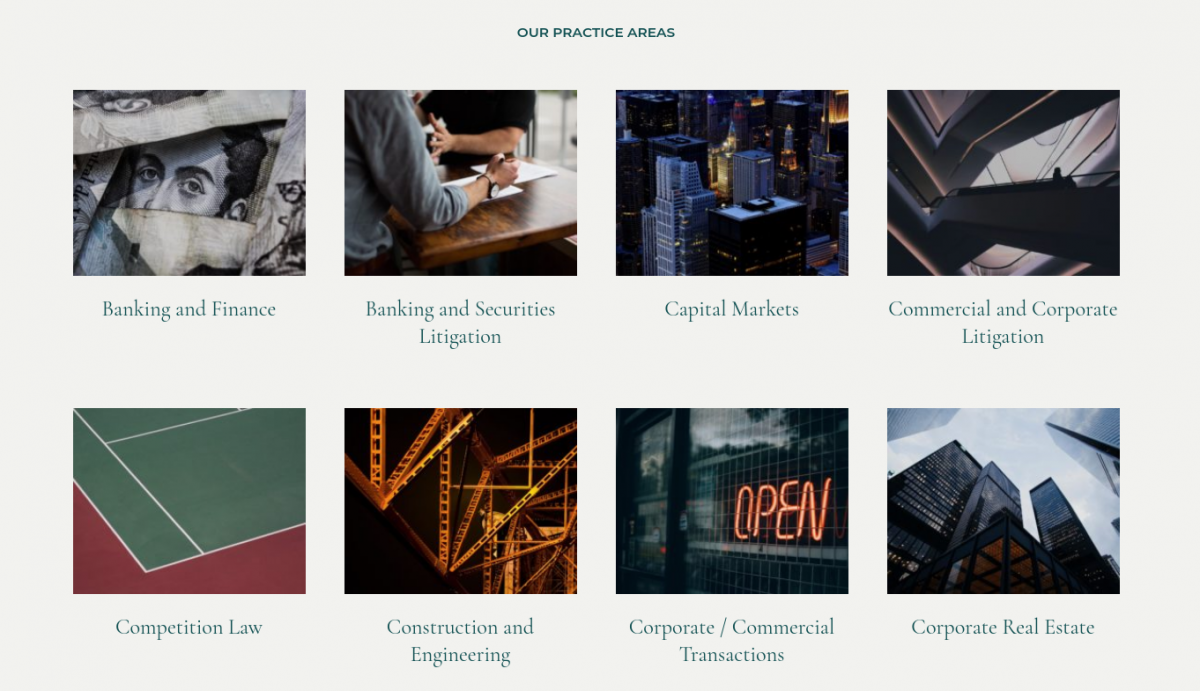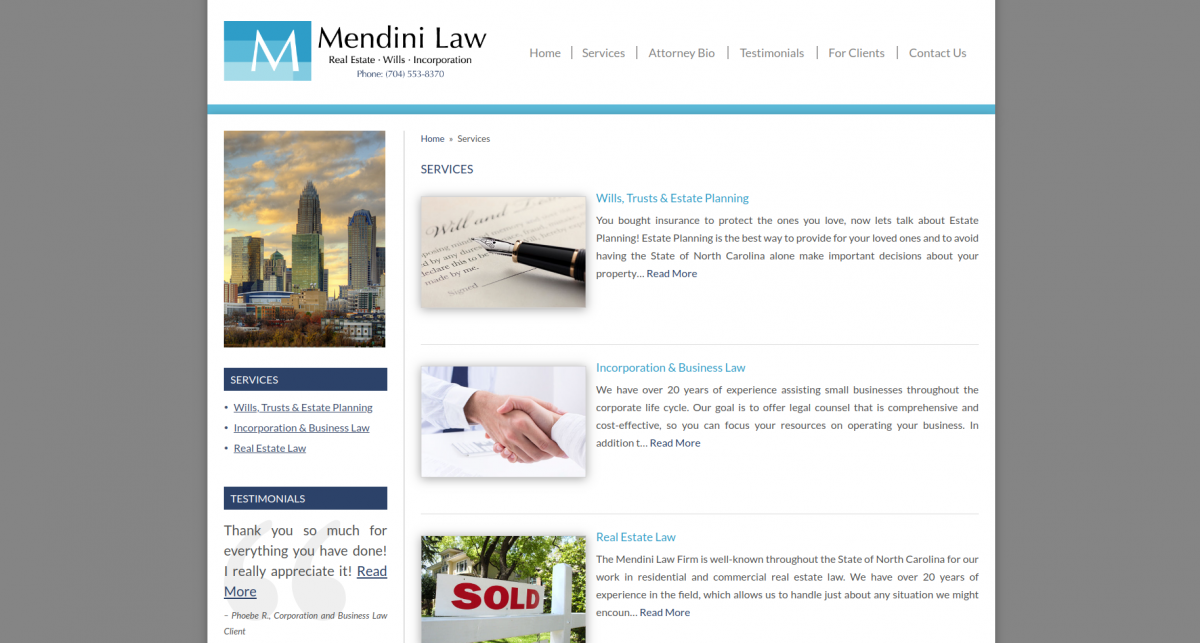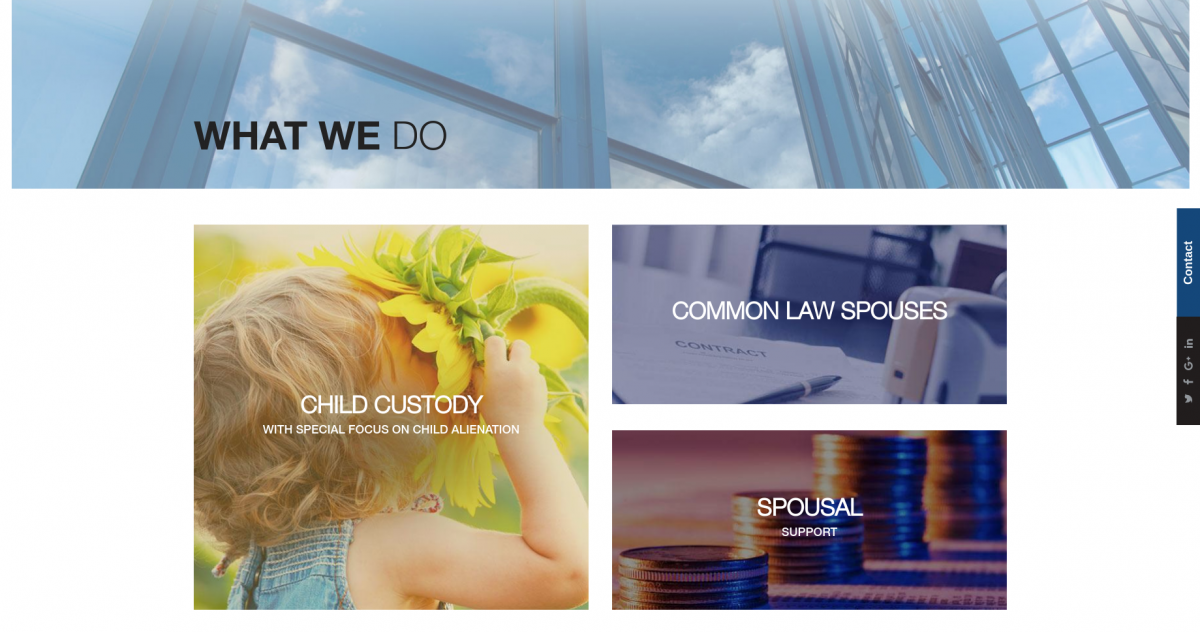 Pay attention to SEO
Since users search the web with their law issues, build your SEO strategy on best practices — optimize your content with relevant keywords, use meta tags and ALT descriptions for images, provide internal linking between pages, use an XML site map, and so on. One of the key SEO secrets, however, is high-quality content.
Provide high-quality content
We see in the statistics that users often use law blogs to search for information. Provide the answer to their search query, and they are likely to become your customers.
To do this you will need to analyze their key needs, pains, and targets. Give answers in blogs, news, videos, FAQs, and so on. Be sure the content is unique, professional, and free from spelling mistakes.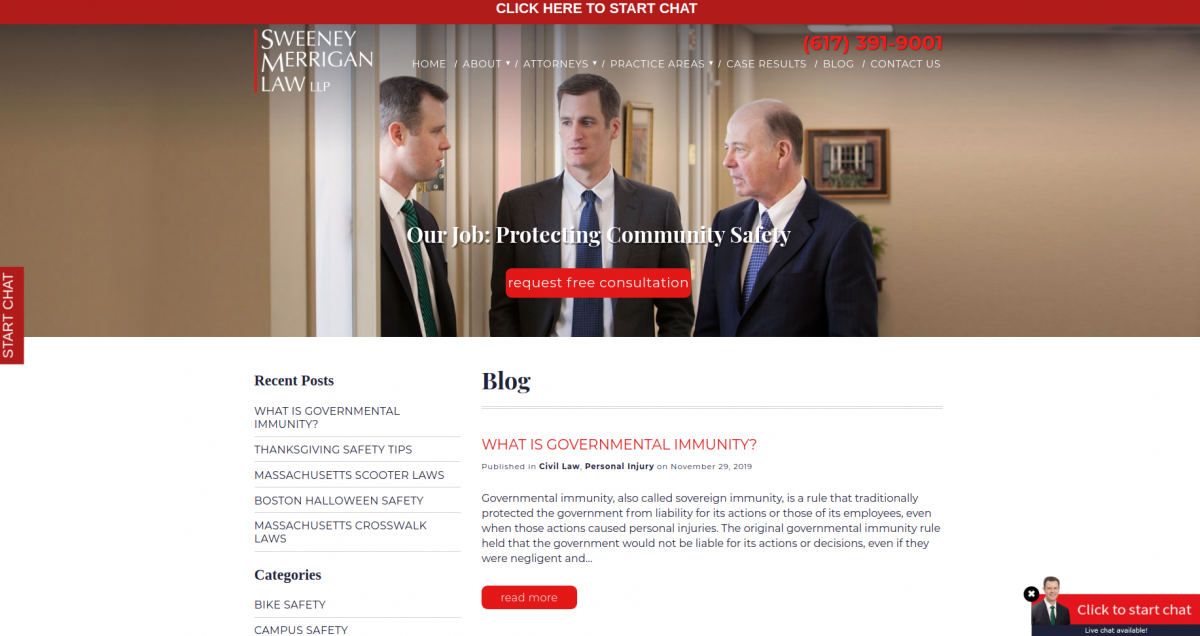 Keep your website simple
Users who arrive on your site should easily find key information. So, to build a law firm website that converts, keep the architecture simple and the navigation intuitively understandable. All the pages that could be important to users should be quickly available to navigate to.
Boast your achievements
Customers want to know they can entrust their case to you. Build your credibility by giving information about your victories in law cases, customer testimonials, or other achievements.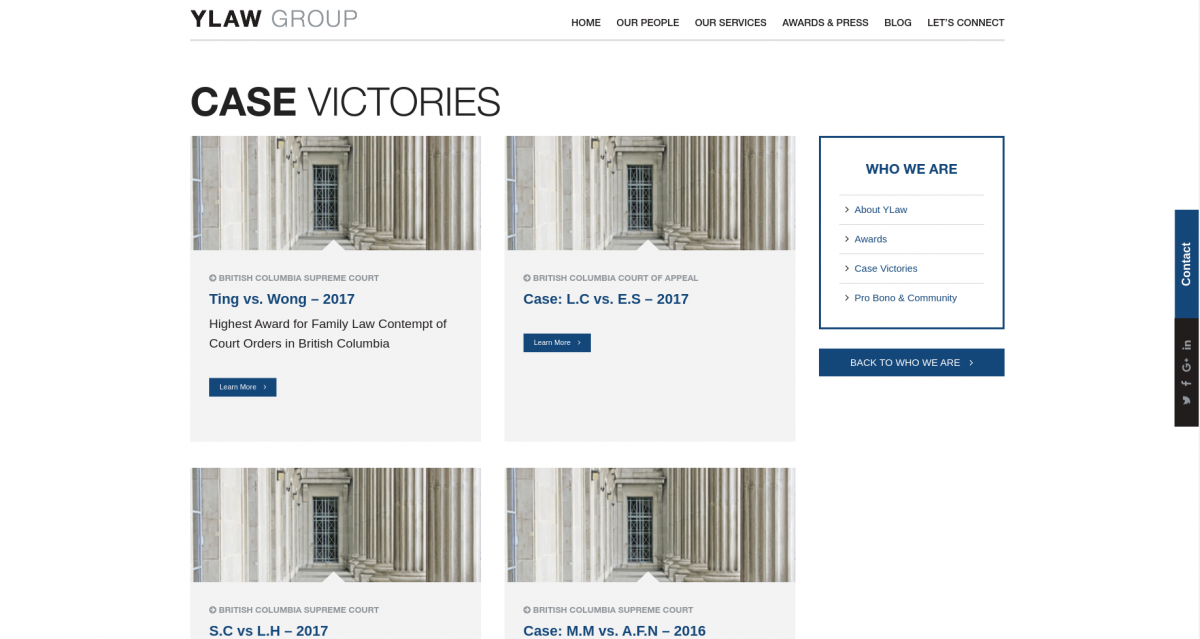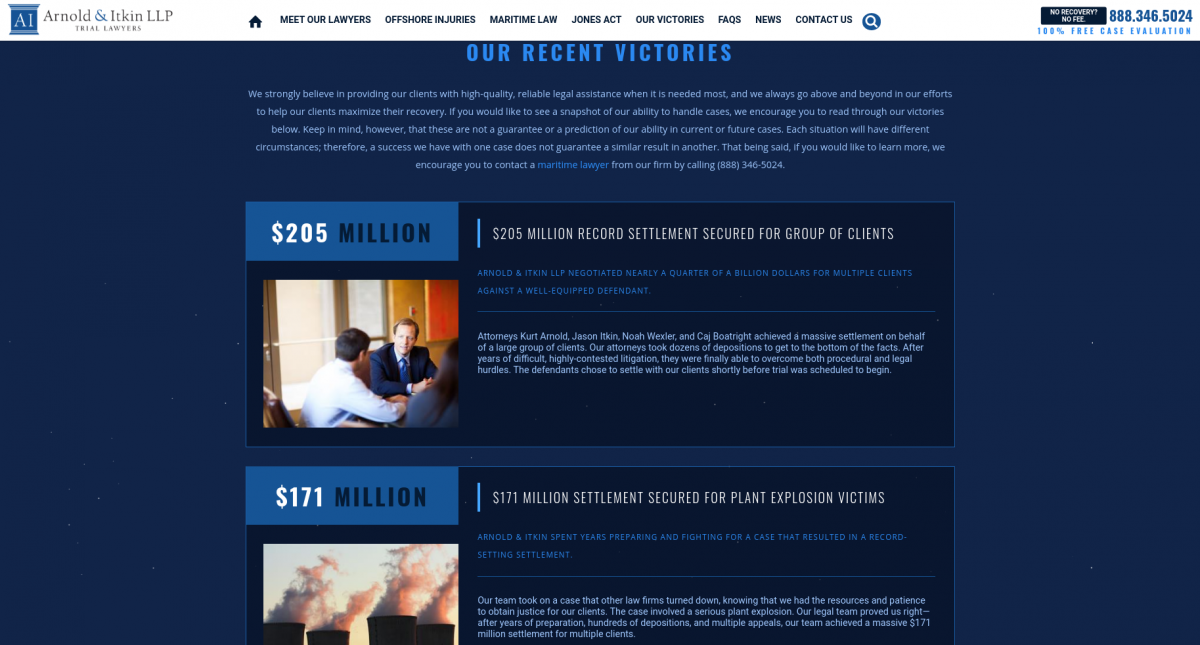 Introduce your attorneys
The power of personalities is huge. To enhance your trustworthiness, add the profiles of your law firm's employees. They should feature their photos, short bios, perhaps their victories, and so on.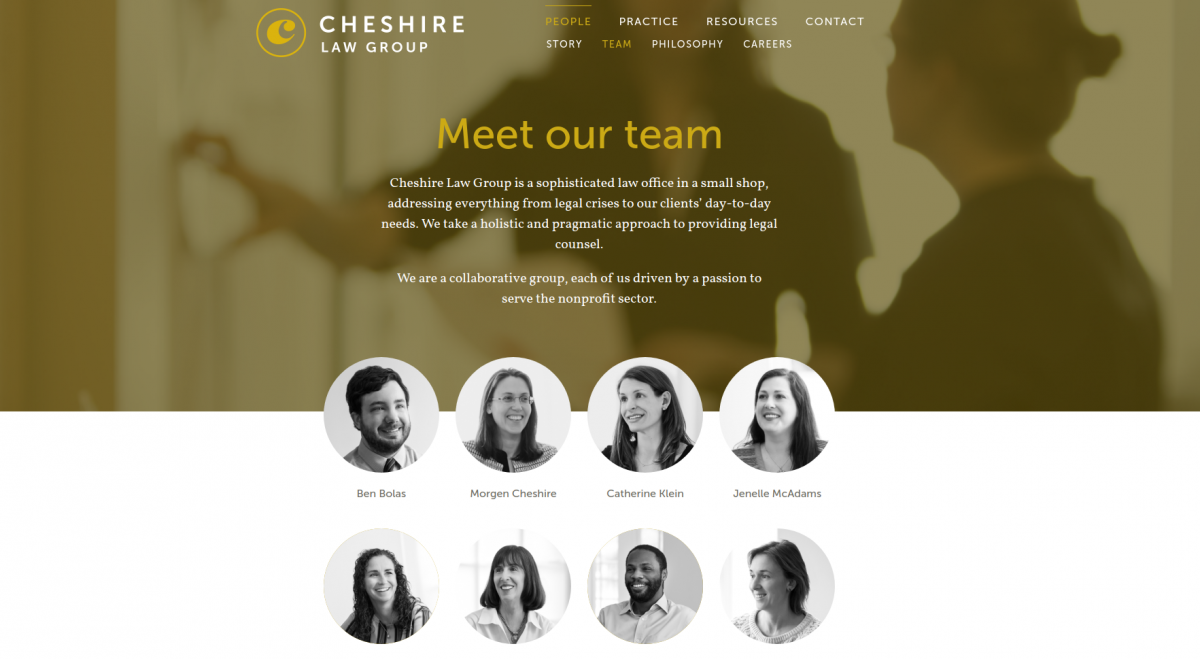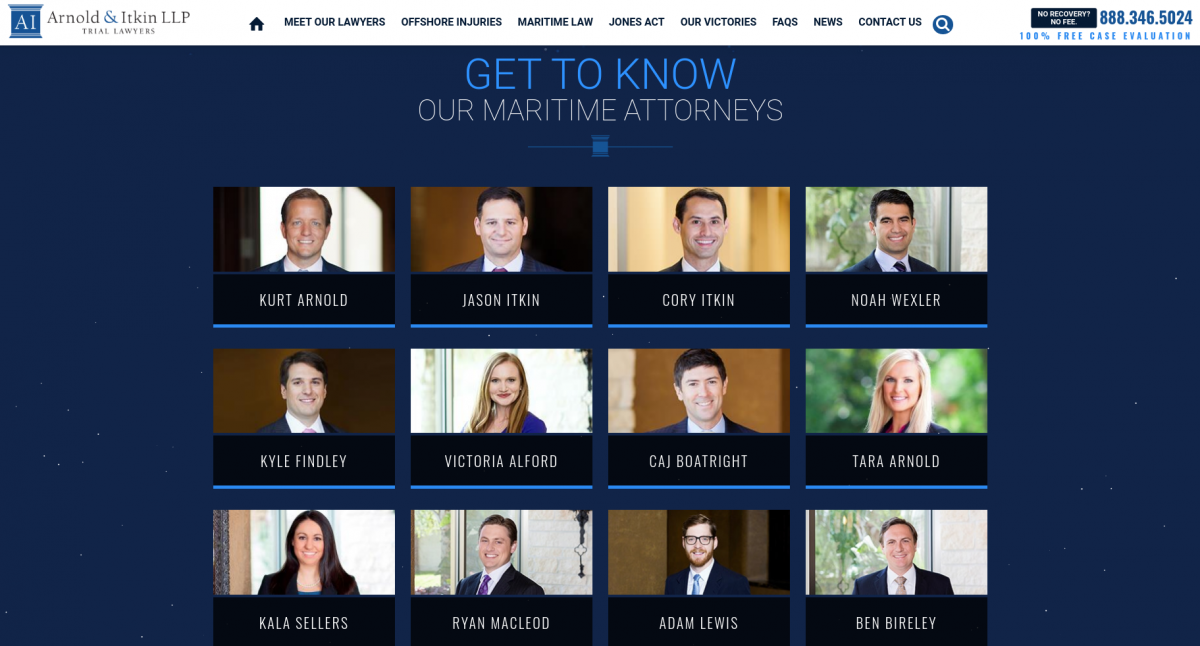 Make it easy to contact you
Build a law firm website with your contact information in a prominent place. This should include your physical address, phone number, email, and other communication channels like Skype. Consider also providing a contact form through which customers can book a consultation or just ask a question. Make sure the form is simple and has no unnecessary fields.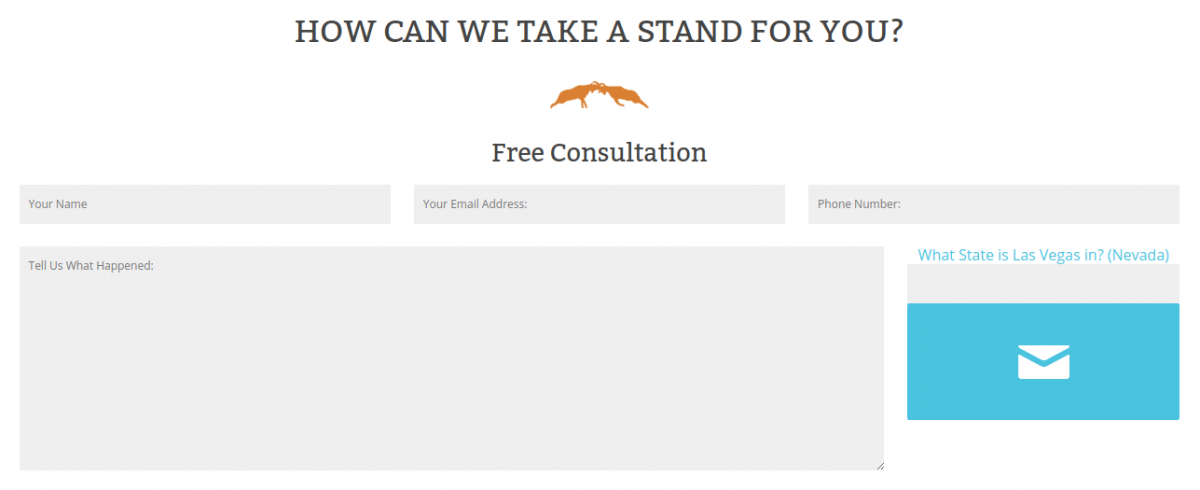 Add a live chat
One of the ways to let customers contact your law firm quickly is a live chat. This trend is on the rise today. The live chat popup, however, should be used with caution, so users do not get annoyed.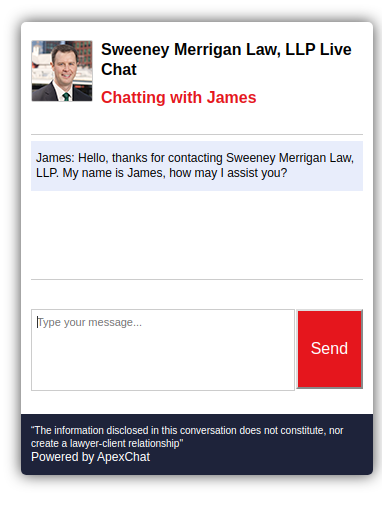 Provide CTAs (calls-to-action)
Build calls-to-action into your law firm website's pages that will encourage customers to take some action (get in touch, order your services, schedule a call, download your brochure, read more content, and so on). Usually, these are prominent buttons with high contrast.
Make your website mobile-friendly
It's vital to make your law firm website display well on all kinds of mobile devices. The mobile layout should feature optimized images, your key messages, large enough call-to-action buttons, and more. Responsive web design is a popular technique in this area, which allows your website's layout to automatically change to fit various devices.
Take care of your website's speed
There are plenty of reasons why website speed matters for business, and law firms are no exception. Good speed prevents users from leaving your website, boosts SEO, raises customer satisfaction, increases the chance of conversions, etc. So it's necessary to take care of your law firm website's performance optimization.
Let's build a law firm website for you
Inspired to build a law firm website or optimize your existing one according to the best practices? Contact our web development experts and let's discuss your project.