Are you a coach looking to create your own website and grow your business? If the answer is yes, then you are in the right place. Here you can find the top coaching WordPress and Drupal themes for your site. With a modern and convenient website, people will trust you more.
To help you, our web development company has created a quality and up-to-date selection of all the best Drupal and WordPress coaching themes. A good website visual will help you get more clients and grow your business at a faster pace.
Why do you need a coaching website?
Everyone in the coaching business needs a website. It makes no difference whether you are a sports coach, a business coach, or a life coach, especially now that business has all gone online because of the pandemic.
Now all your energy and skill must be transferred to your site. Using the Drupal and WordPress coaching themes will help you reveal your identity and present products and services in the best possible light.
Regardless of which CMS you create a website on, the coaching website theme combines all the convenient features:
online booking for classes
online scheduling
supporting all the essential eCommerce functions
showcasing photos and videos well
Especially now that online coaching is at the forefront of business, Drupal and WordPress coaching themes can make your business stand out.
What You Should Look for in a Coaching Website Theme
There are many coaching website themes all over the Internet. To choose a high-quality variant from this stream, consider the following characteristics.
A good WordPress / Drupal theme must:
handle video playback
be adaptive for all devices
be available for SEO optimization
has template pages
has good customer support
Top 11 Drupal and WordPress coaching themes
The theme on your site is like your company's face — everything should look good. Below we give you a list of the themes we have selected for Drupal and WordPress coaching sites.
1. DotLife
Dotlife is a modern, attractive theme with great features and a lot of customization widgets.
Main features of the Dotlife theme:
no coding skill required
has seven homepage designs
provides 20 layouts
easily integrates with WooCommerce, Yoast SEO
you can add media files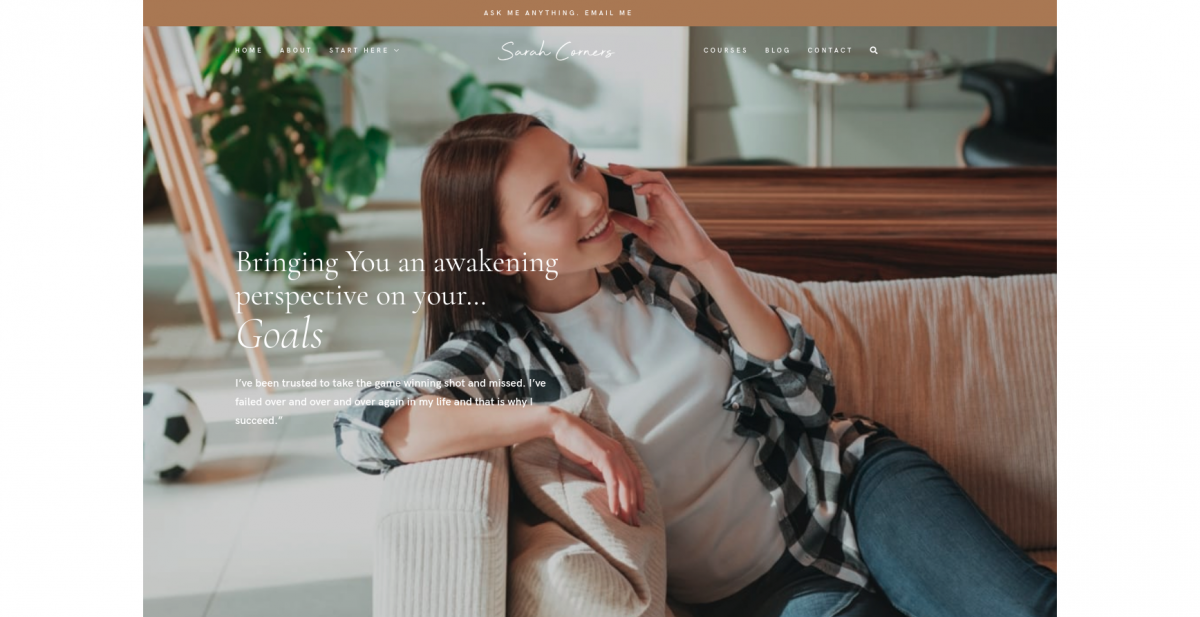 Last update on 3 November 2020
Price: $59
2. Life Coach
The Life Coach theme has a fresh design, lots of space, and is highly customizable.
Main features of the Life Coach theme:
give great possibilities to customize settings
supports WooCommerce
has a feature-packed homepage layout
is fully responsive
has various header styles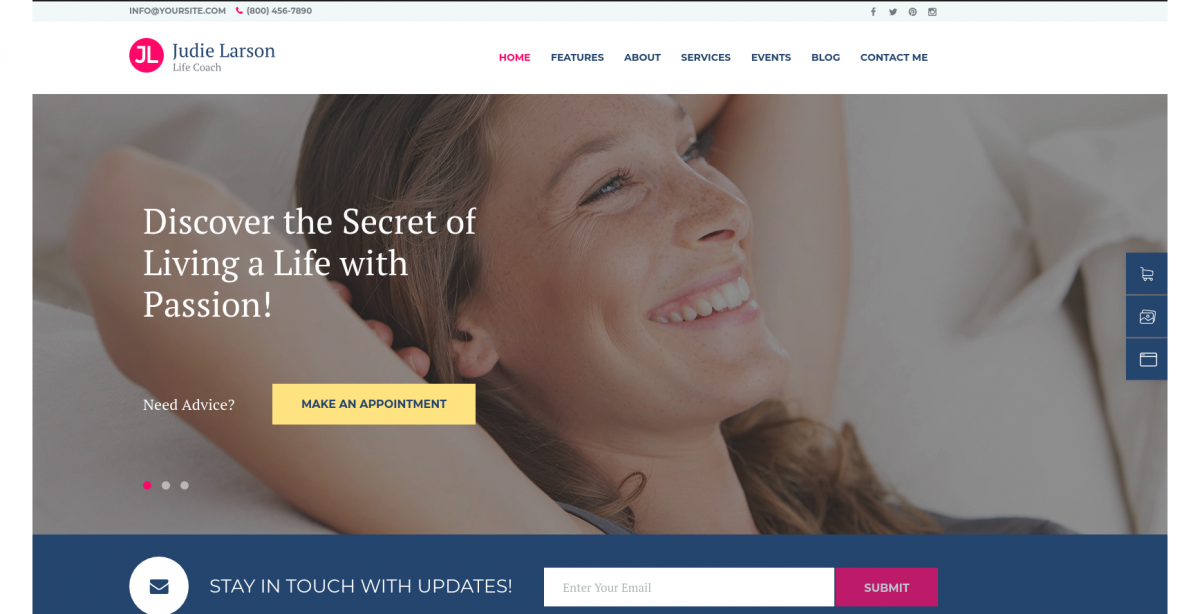 Last update on 30 October 2020
Price: $59
3. Health Coach
Health Coach is ideal for those looking for something light and attractive.
Main features of the Health Coach theme:
is easy to set up
has a large full-width slider
has a convenient form for customers to contact you
integrated with social media
is flexible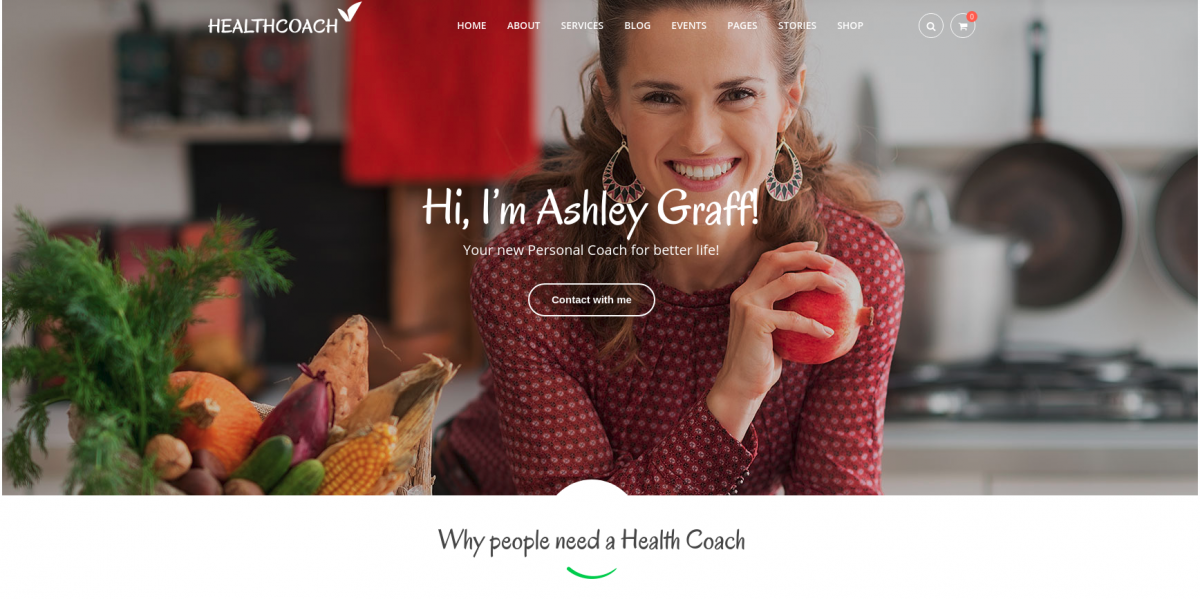 Last update on 23 November 2020
Price: $59
4. Colead
Colead a convenient and flexible theme for publishing online courses on WordPress.
Main features of the Colead theme:
has pre-built home page layouts
supports drag-and-drop page builders
has a versatile design that will fit any business
all parts of the theme can be customized
compatible with Elementor page builder
compatible with WooCommerce, allowing you to sell things on your site
has an unlimited choice of color schemes
works well on all devices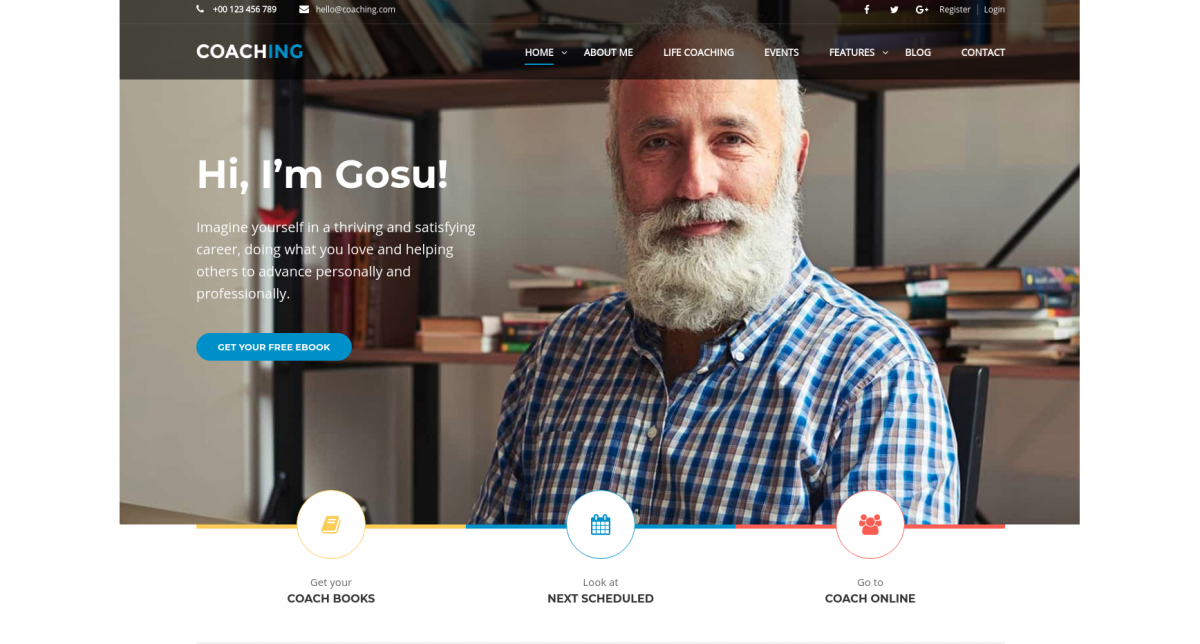 Last update on 13 November 2020
Price: $38
5. WP Coach
WP Coach is one of the most easy-to-customize and responsive WordPress themes that you can edit in real-time.
Main features of the WP Coach theme:
offers three demos
works together with the event calendaring plugin
has an appointment calendar
allows customers to book classes online
easy to create the contact forms
available to create page layouts from scratch
fully responsive theme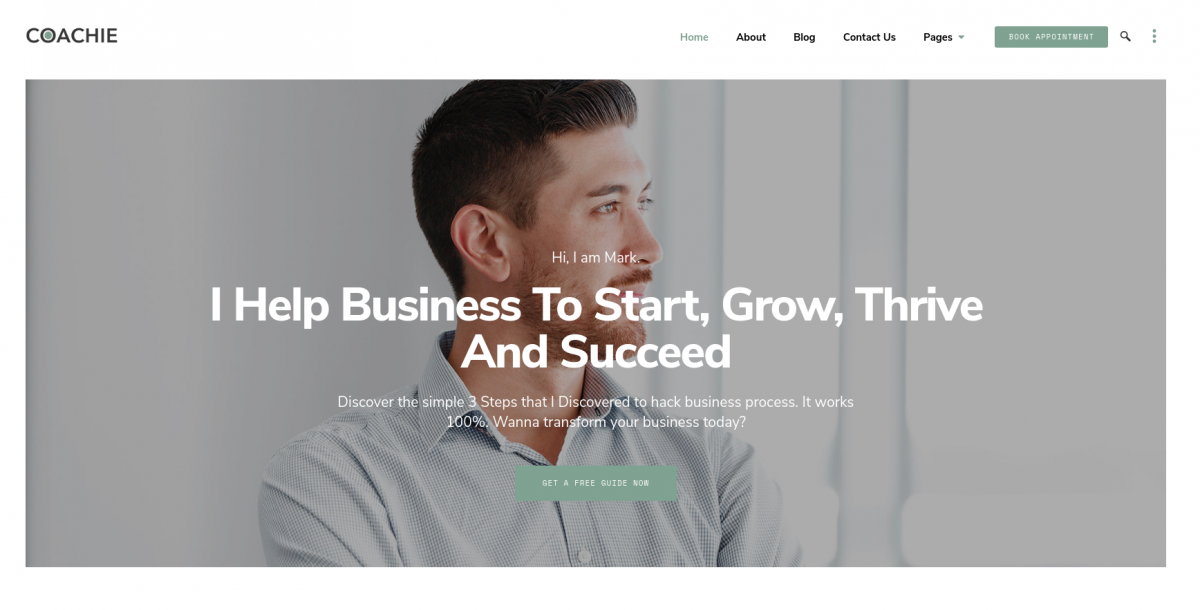 Last update on 12 October 2020
Price: $69
6. PJ
PJ is a theme that has a strict, dark design and can present a serious image for your business.
Main features of the PJ theme:
a serious theme in dark colors
has 3 varieties
landing page templates available
works with the Event Calendar plugin
uses WPBakery page builder
does not require coding knowledge
is Gutenberg compatible
has multi-language support
contains animation effects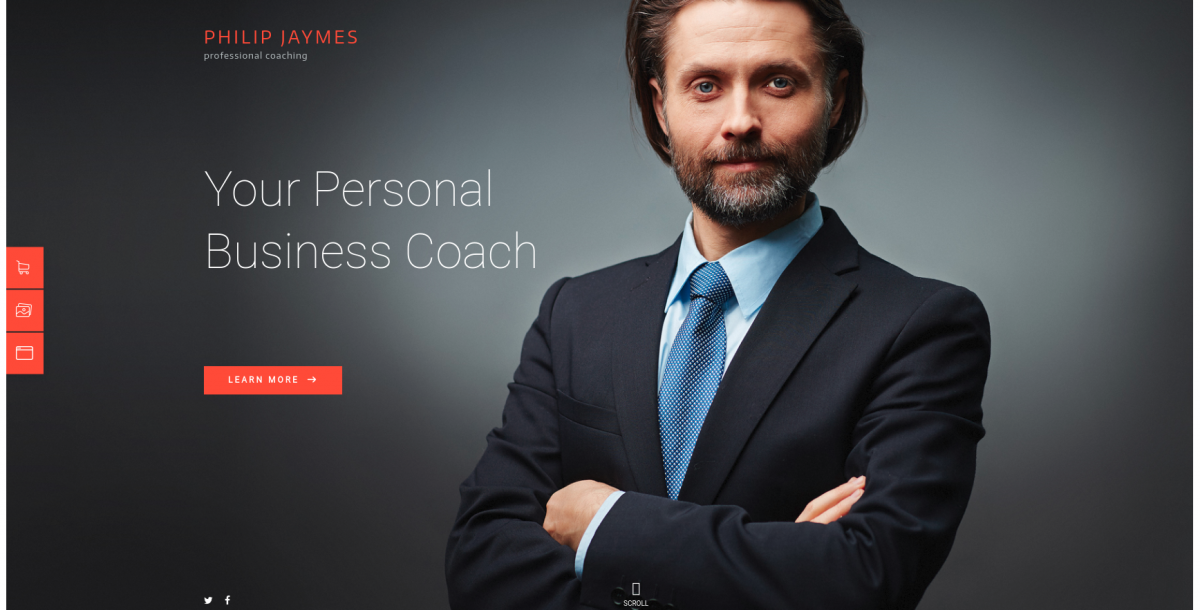 Last update on 17 June 2020
Price: $59
7. Celeste
Celeste is a modern WordPress theme that will help those who want to build a unique approach to each client.
Main features of the Celeste theme:
has a bright design that attracts attention
has four pre-built website demos
you can add a cost calculator to the site
user-friendly and fully responsive theme
retina ready
has a Maps feature
easily integrates with Visual Layout builder
you can change colors and fonts
supports the WooCommerce
you can add sliders and dynamic elements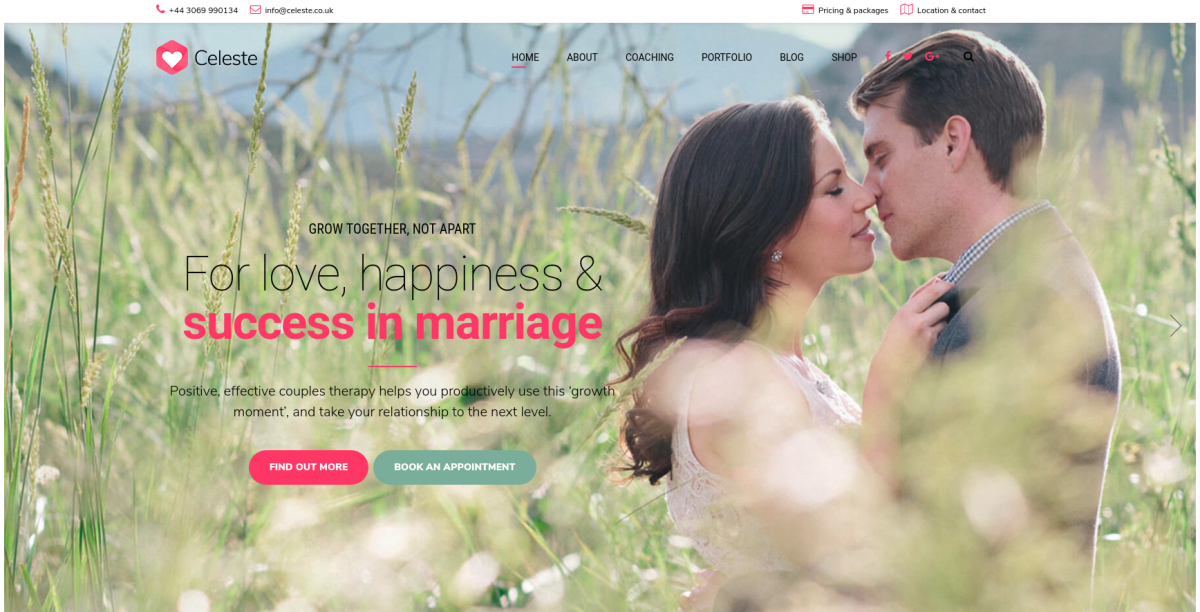 Last update on 8 May 2020
Price: $69
8. Entrepreneur
Entrepreneur is a nice business theme that combines all the features you need to create successful coaching websites.
Main features of the Entrepreneur theme:
offers eight different demos
gives maximum possibilities in theme customization
allows an online book meeting with you
supports the WooCommerce plugin
syncs with Google Calendar
suitable for both large and small businesses
works with drag-and-drop builder
has over forty widgets
secure payment option enabled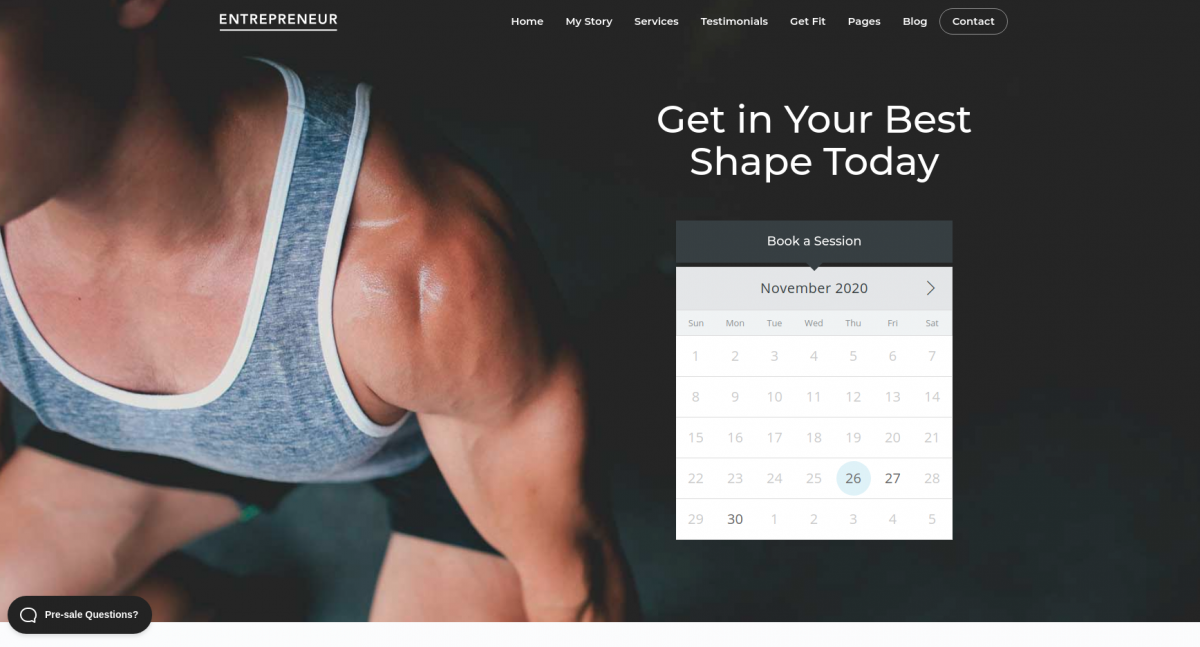 Last update on 14 November 2020
Price: $59
9. Consultivo
Consultivo is a Drupal theme, well suited for Drupal sites in order to create a representative coach site.
Main features of the Consultivo theme:
provides 4 homepages demo
integrated with Google Maps
easy to customize
SEO optimized
various fonts available
has a landing page template
has all the necessary custom widgets
Retina ready theme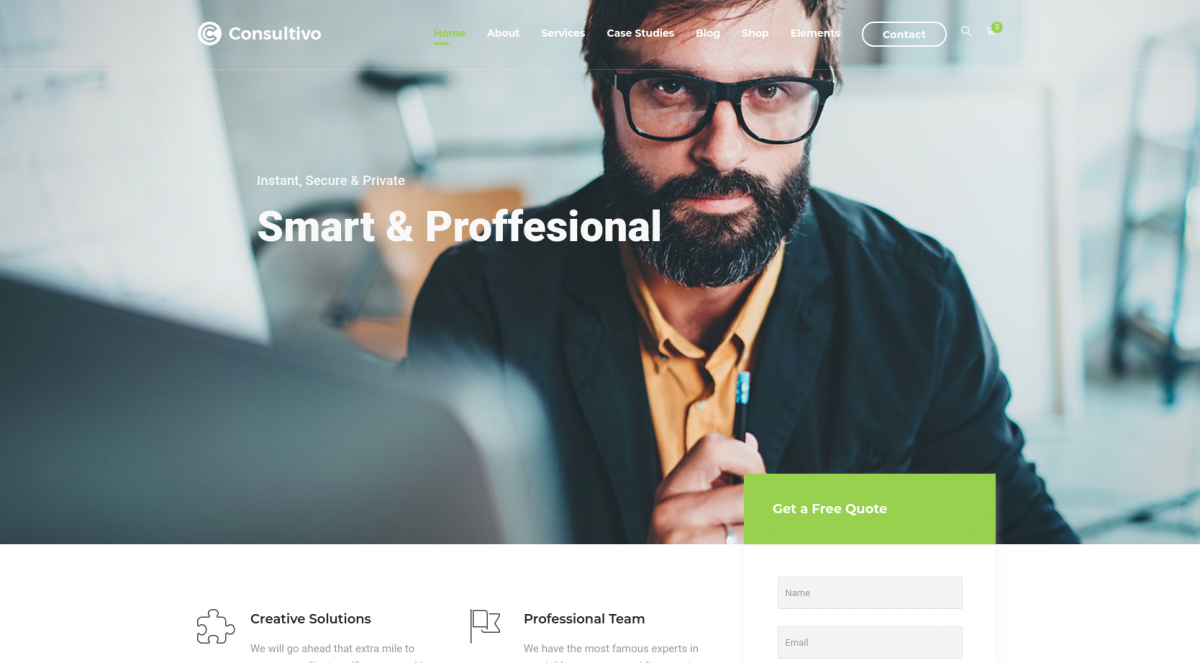 Last update on 27 July 2020
Price: $49
10. Triumph
Triumph is a feature-rich Drupal theme. Its main advantage is that it is fully responsive.
Main features of the Triumph theme:
is fully responsive
has clean and simple code
complies with W3 web standards
contains more than 10 page examples
offers specially designed blog page templates
works with Bootstrap Framework
has a clean design
integrated with Google Map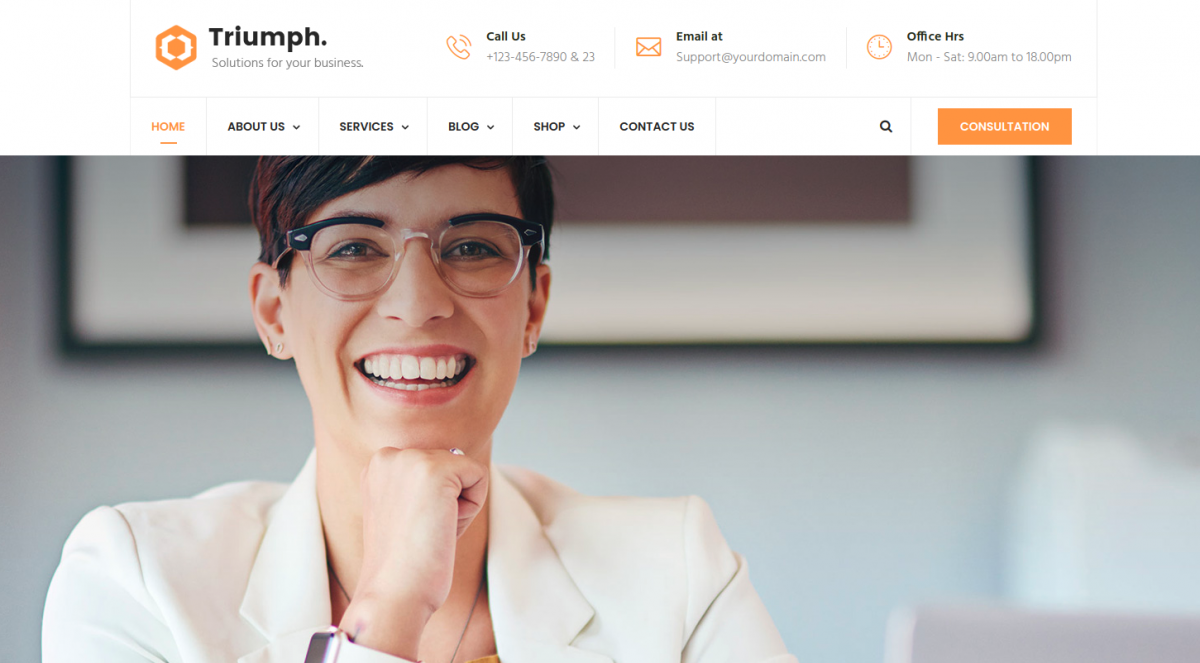 Last update on 27 July 2020
Price: $49
11. Vizeon
Vizeon is an attractive business Drupal 9 theme, which was created with maximum attention to the user's experience.
Main features of the Vizeon theme:
has 5 homepages that can be modified
easy to use
has a fully responsive design
is user friendly
built with Gavias Page Builder
uses Bootstrap
allows you to change fonts
easy to integrate with MailChimp
supports adding media files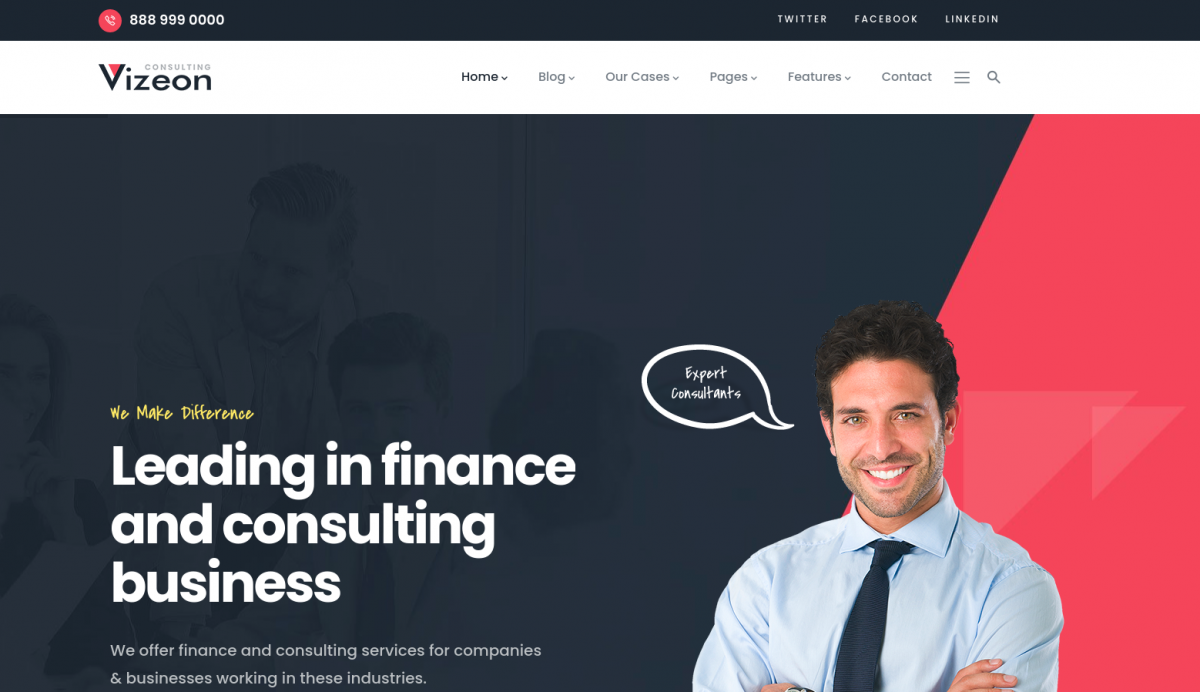 Last update on 31 October 2020
Price: $43
Install Drupal or WordPress coaching themes to attract more clients with InternetDevels web development company
If you work in the field of coaching, you know that the most important thing is to be listened to and trusted. To gain that trust, you first need to engage customers visually. This is where a coaching website theme comes in.
If none of the above Drupal and WordPress coaching themes suits your needs, our web designers can create a custom design for your Drupal or WordPress site.