Do you think that the UpdraftPlus WordPress backup plugin is not necessary for your site? Do you think your website cannot be broken by hackers or otherwise be out of order?
Most likely, you have already heard about the importance of backups, but maybe you aren't yet convinced. We don't want to scare you, but almost any site can be hacked — or other unforeseen situations can occur. To protect yourself from losing control over your website, you should back up your website from time to time. A backup means making copies of the entire site. As long as you have a backup of the site, you can restore it.
After analyzing all the other backup plugins, we came to the conclusion that UpdraftPlus is the easiest one to work with. In this blog, our web development company Internetdevels will show all the advantages and capabilities of the UpdraftPlus plugin.
Why Do You Need to Backup Your WordPress Site?
The website may have problems with conflicts of plugins or themes after updating them, or installing new ones. In addition, there are other risks to compromise the security of sites, such as hacker attacks.
All these problems can lead to complete or partial loss of important data. In particular, the files of the site itself or the contents may be damaged.
To solve such problems, it is appropriate to create backup copies of all files that are responsible for the appearance and functionality and the database where the content is stored, which will later allow you to restore what was lost after an unsuccessful update.
Most hosting providers offer a specific backup plan for your site, however there are easier and cheaper ways to do this with the UpdraftPlus plugin.
Basic data that Site Backup restores:
Database
Uploads
Themes
Plugins
What is the UpdraftPlus plugin?
UpdraftPlus is a popular and proven plugin for recovering and migrating WordPress sites.
It offers several options for manual and automatic scheduled backups. Database encryption is also available.
There are also options to save files in different locations among the storage backup copies of this plugin. You can store data both locally and on your server.
There are also about a dozen popular cloud services that are advisable to save files in cases where there are problems with the server, or there is a threat of hacker attacks.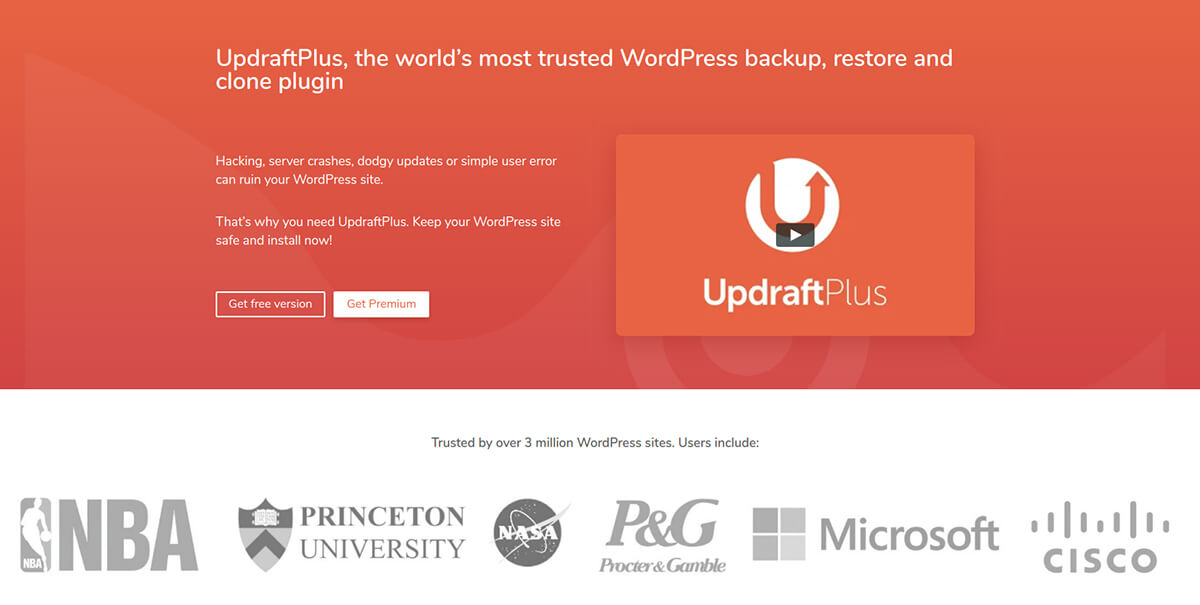 What makes the UpdraftPlus WordPress backup plugin special?
There are many backup plugins in the WordPress world. You may wonder:
If there are so many of them, then why should I use this particular plugin?
What makes the UpdraftPlus WordPress backup plugin special?
Believe us, we want to help you, which is why we strongly recommend that you use this backup plugin. The UpdraftPlus backup plugin's main feature is that it allows you to backup and restore the latest version of your website for free.
All other plugins we have worked with do it only in the premium version of the plugin, which you have to pay for it.
How to install the UpdraftPlus WordPress backup plugin?
To install a plugin, search the plugin directory for UpdraftPlus, install it, and activate it.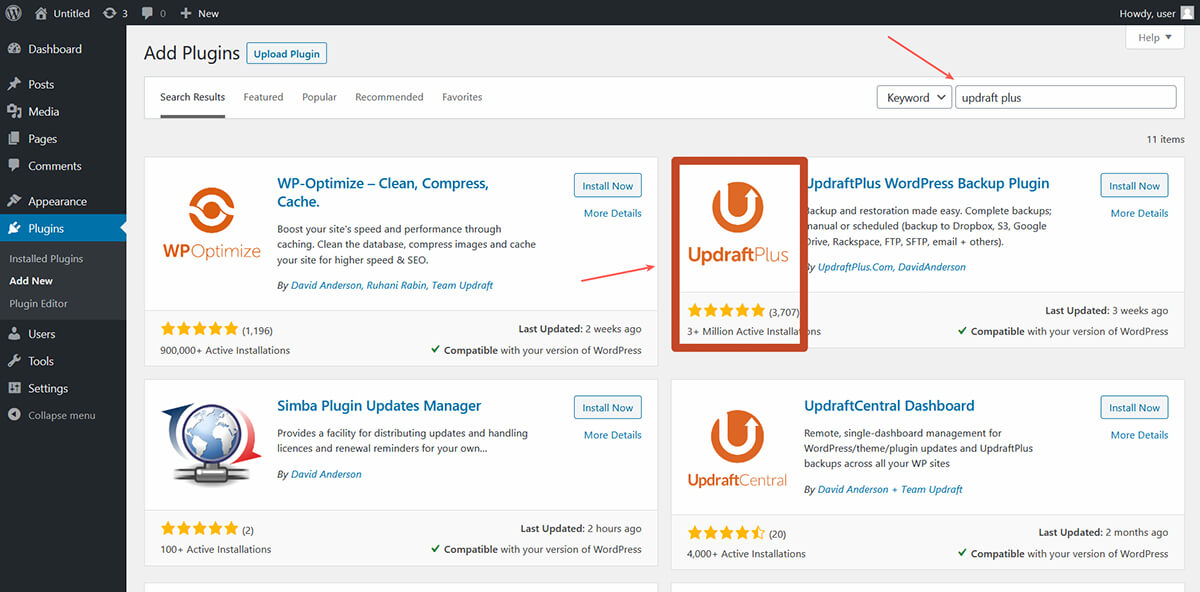 The plugin will be available in the Settings tab on the left in the admin panel.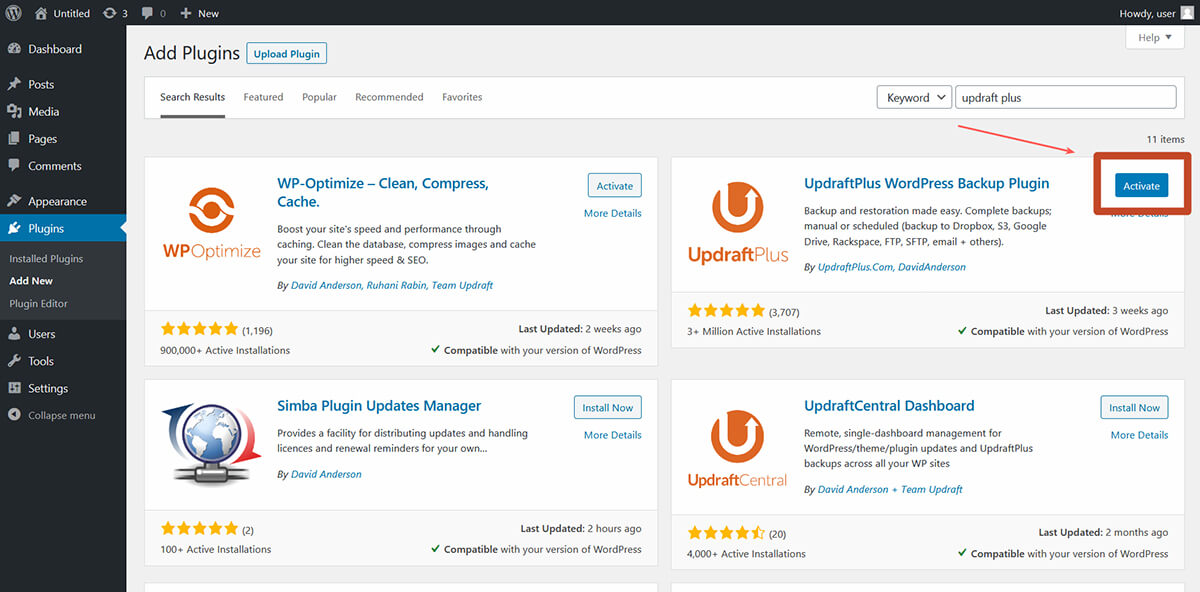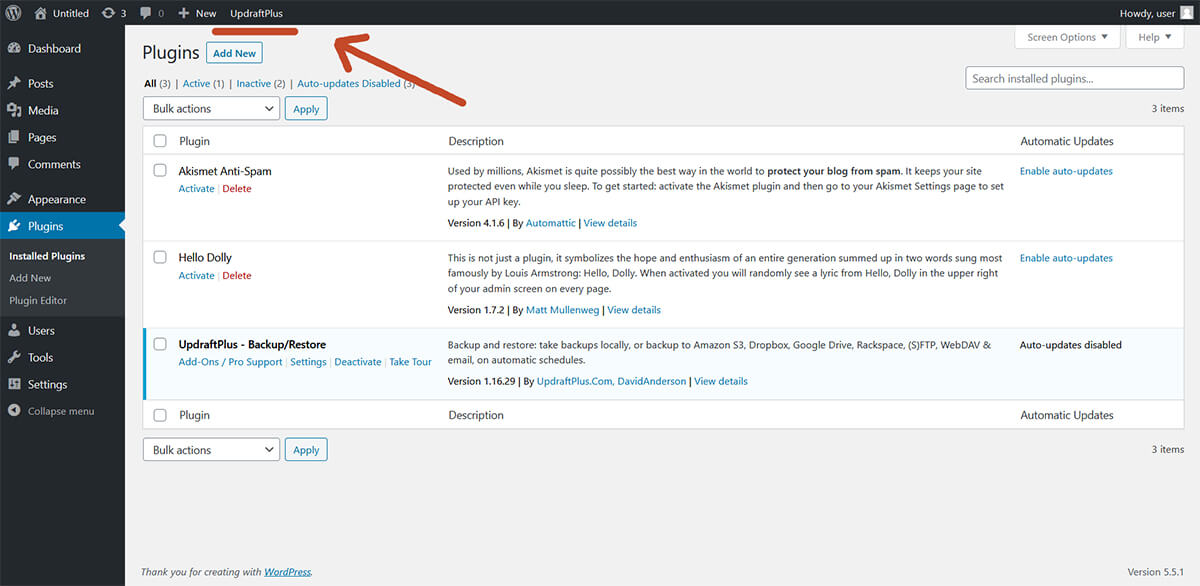 To create backups manually and save them on the server, just click "Backup Now" and select which files you want to save.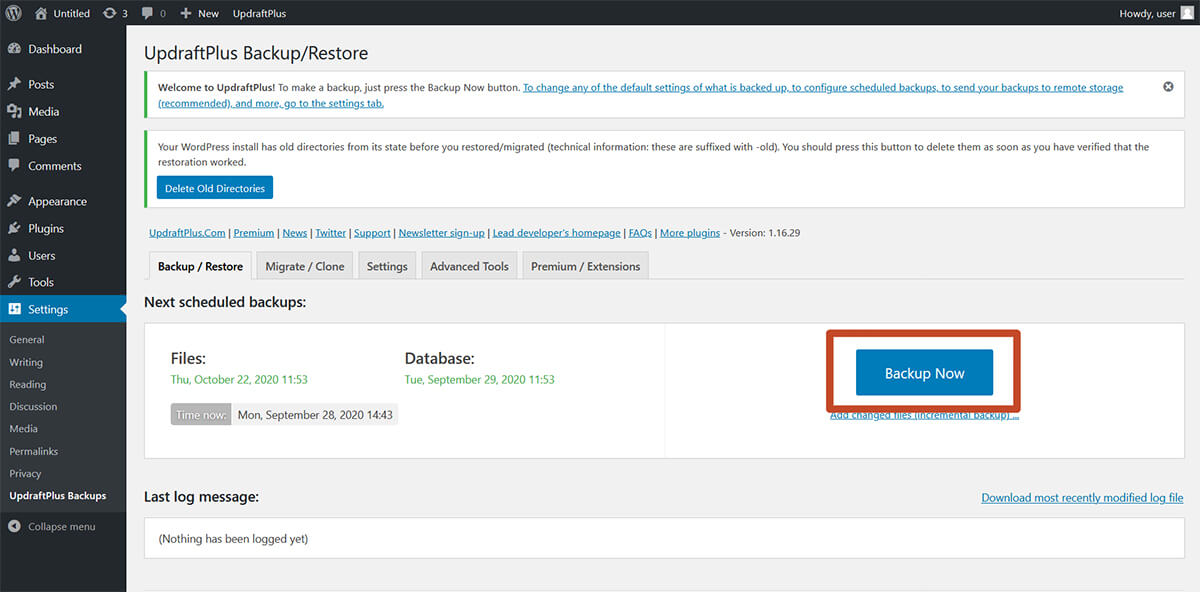 To ensure the stable operation of the site in the future, you should use a scheduled backup.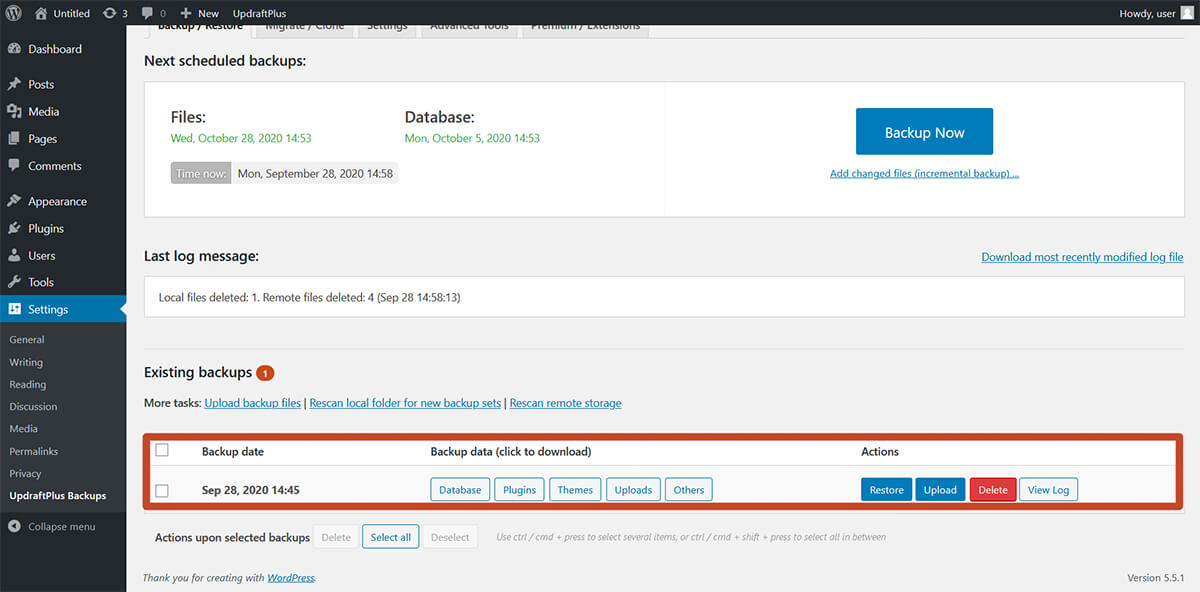 How to enable backups in the UpdraftPlus plugin?
On the plugin page, go to the Settings tab and select how often you want to save copies of the site files. Also, you can still configure the number of copies that will be kept.
You should keep in mind that the site files take up much more space than the database files so that the latter can be backed up more often.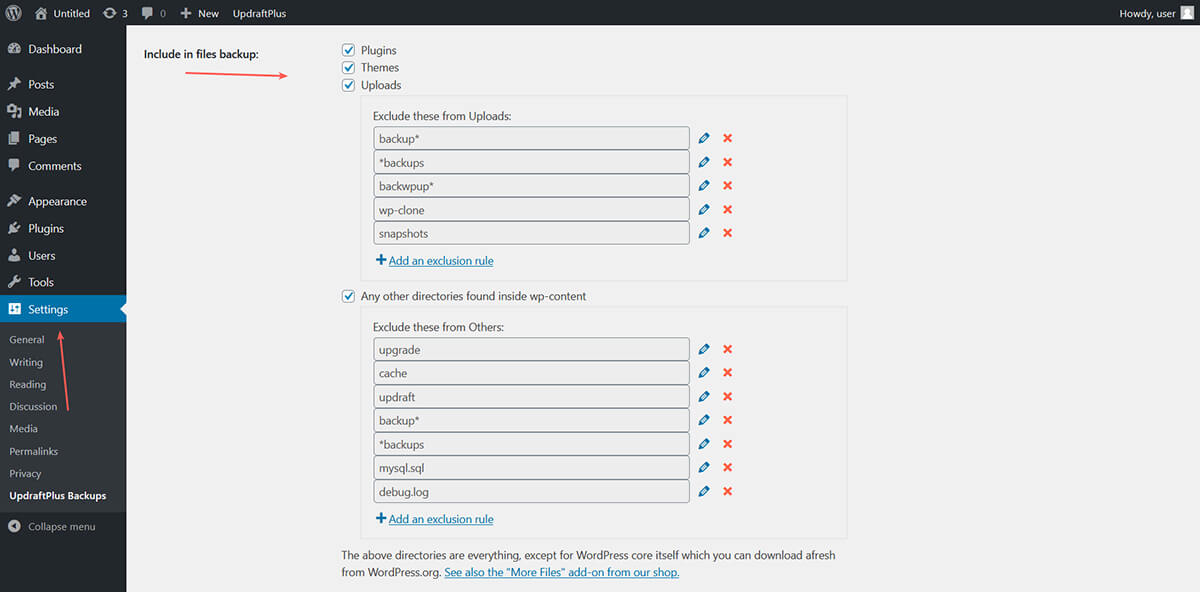 After that, you can select the storage type. Storage on UpdraftPlus servers is possible at an additional cost, but not required.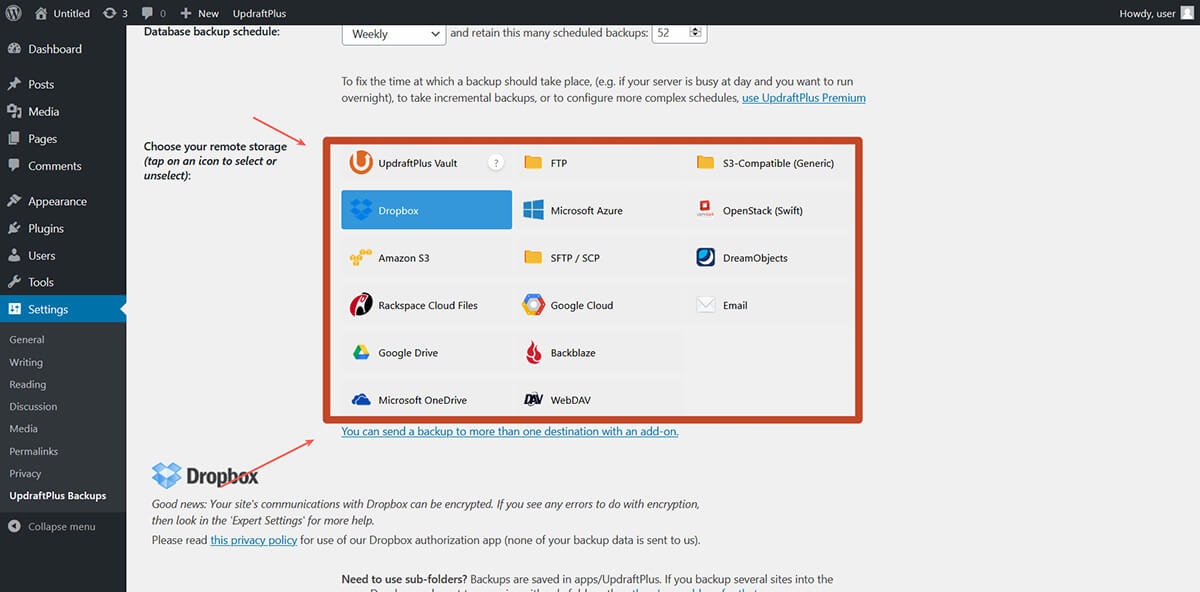 To better estimate your backups' size, go to Advanced Tools> Site Size and hit `count` to calculate the file size.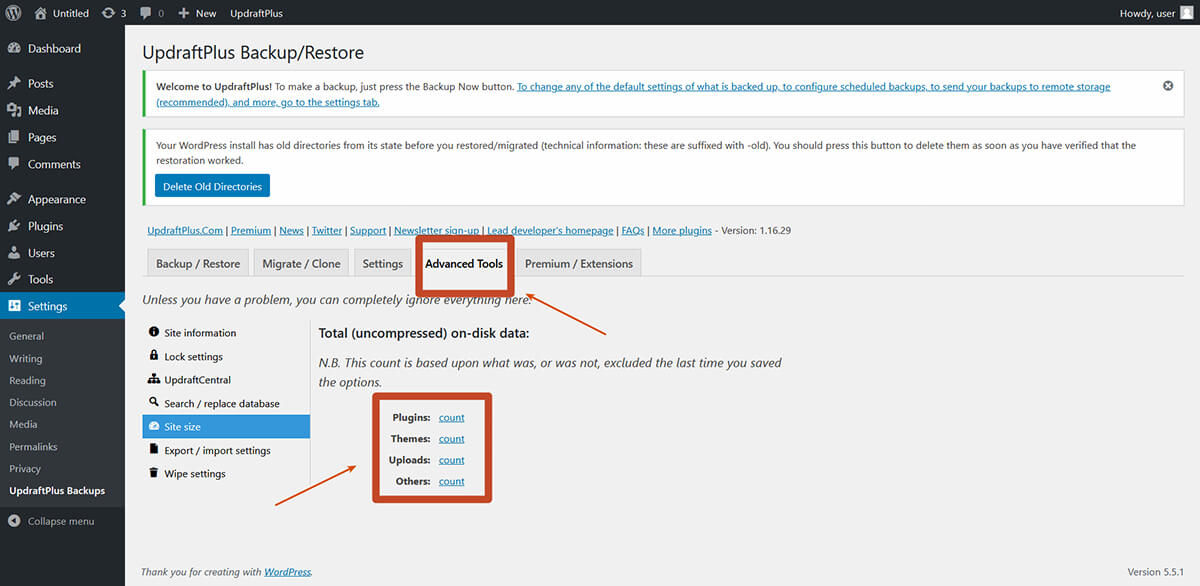 Based on this, you can choose the storage size you want or adjust the number of copies stored.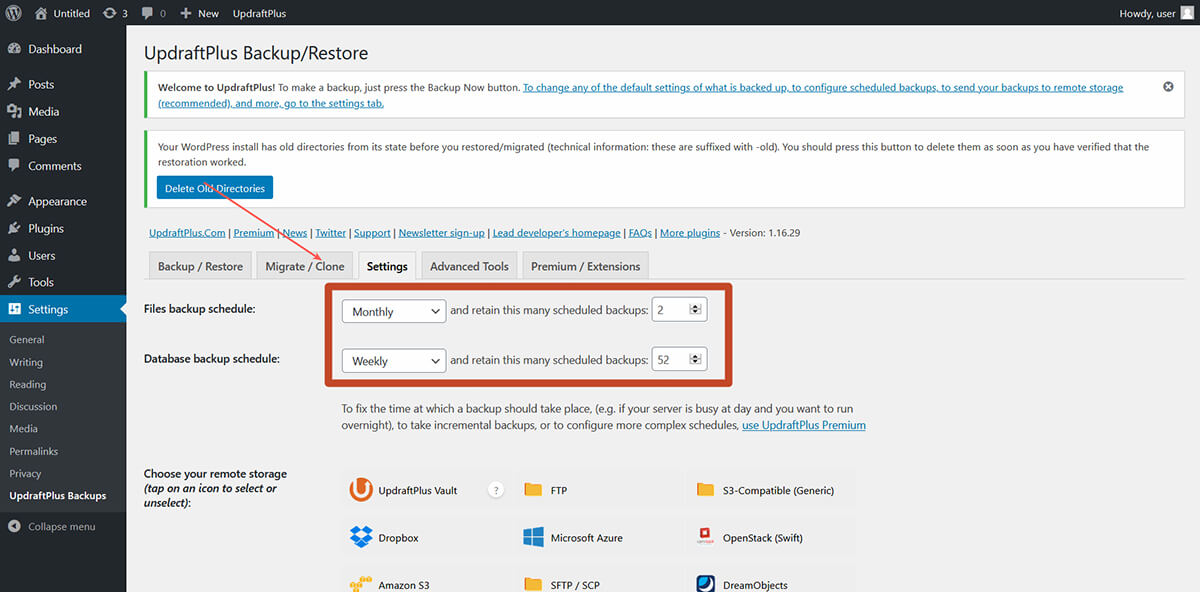 Further, in the Settings tab, you can decide which parts of the site you would like to backup. After making your choice, all you have to do is save the changes, and the plugin will do the rest of the work for you.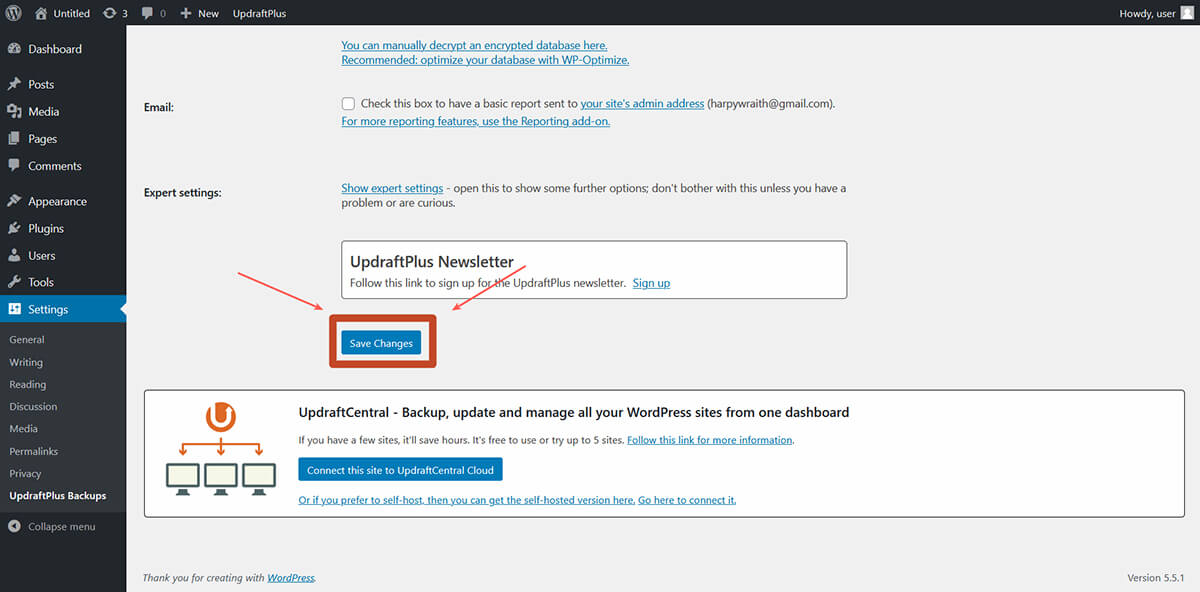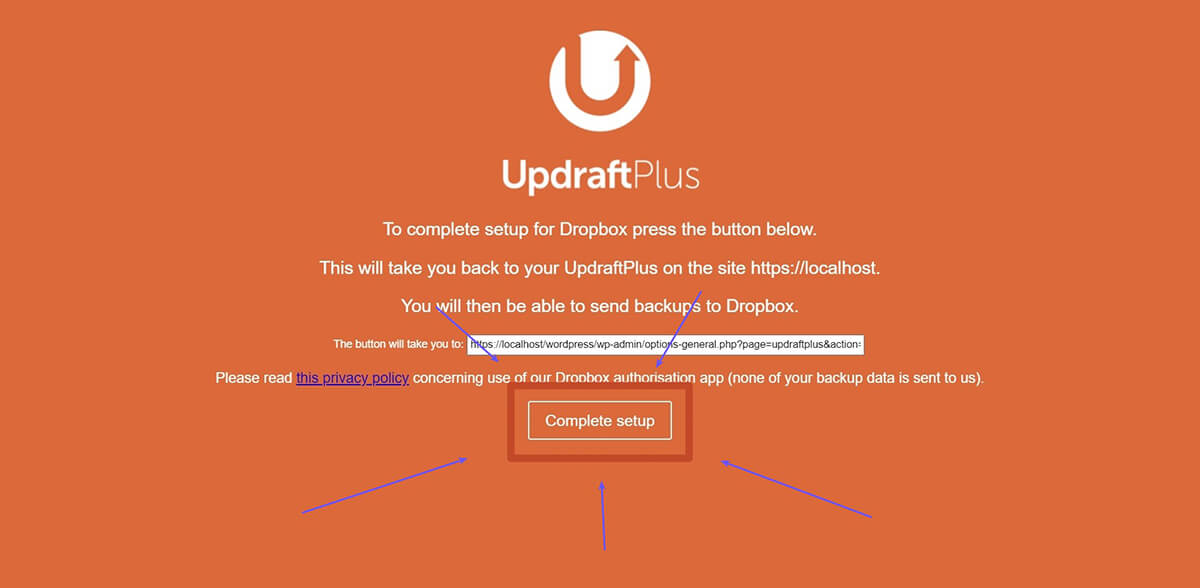 How to manage backups via the UpdraftPlus?
To manage your backups, you need to go to the Backup / Restore tab and then to the Existing Backups section.
All backups can be used to:
restore the site
migrate to new hostings
downloaded to your personal computer
Migration and the UpdraftPlus plugin
UpdraftPlus also has a paid premium addon called Migrator. It lets you migrate a website to another hosting in a few clicks.
However, you need to have already created backups that can be used for migration.
For migration you need:
to install UpdraftPlus on a WordPress site where you want to move files from the previous site
have already download a full backup
to upload files to the new site
to click "Upload backup files" under Existing backups and restore them
You can also do this by clicking on "Rescan remote storage" and then restoring the backup to the new site.
Install the UpdraftPlus WordPress Backup Plugin!
As you may have already guessed, the UpdraftPlus plugin is considered to be the best backup plugin out there, and deservedly so! It allows for backups and restores your WordPress website for free, which is invaluable. It is imperative to make a backup of your site, as it guarantees that you can restore it after theft, hacking, or other unforeseen situations.
To insure your site's future, hire web developers at Internetdevels to configure and install the plugin for your site!