Once, we offered you 5 ways to secure your social media account. Now, it's time to improve the level of SMM efficiency with helpful tools.
We are living in the times when social media rule the world — their power to promote your business is unquestionable. However, we are also living in hurried times. Social media management requires much time and effort. But what if you could have assistants who would do a big part of your job for you? They exist, and they do much more that you might expect! These assistants are designed to make your SMM more effective.
So meet some great social media management tools and see what they can do:
1. Canva
Creating visual content for your social media has now become an easy job for anyone, not only for web designers. Discover the Canva online image editor that offers a lot of helpful templates. You can create collages of your photos, make attractive images using ready elements, and easily customize the color schemes, transparency and a lot of other parameters to your liking.
2. Bit.ly
If you have ever made an SMM post on Twitter, you know the value of short links. The strict limits for the number of symbols often prevent you from including the important information. But with a secure link shortener you can make your link really concise and feel free to add more text instead. Bitly offers more than link shortening, but also link branding and keeping track of link statistics.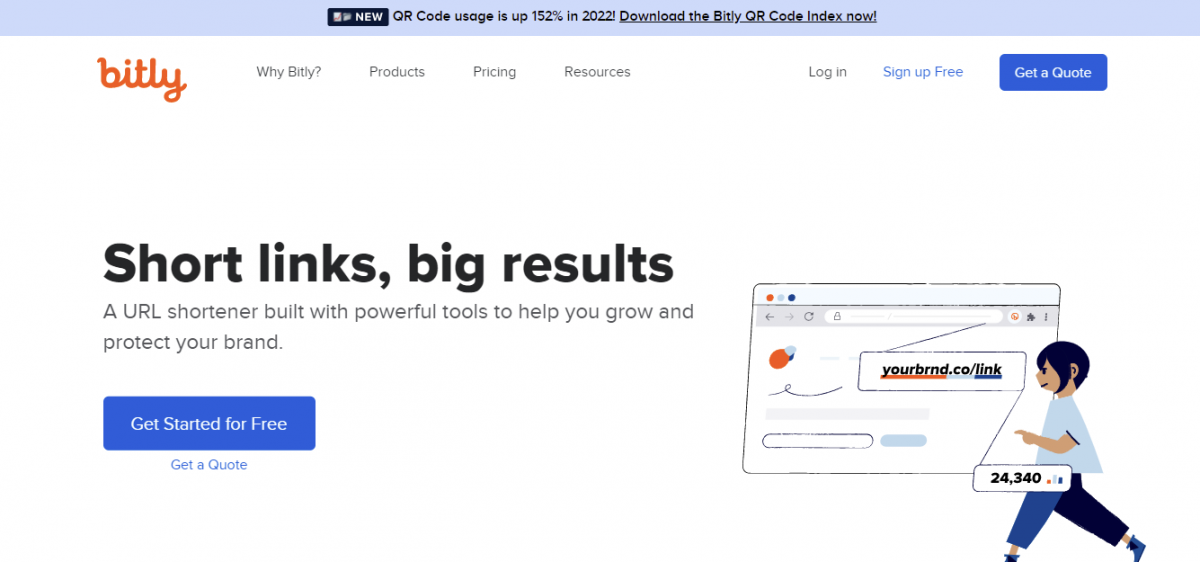 3. MeetEdgar
This assistant offers you an advanced way of content-sharing. You can create and save your posts to Edgar in different categories like "Quotes" or "Blog links". Then you can tell Edgar which categories to post from, when to post and which social networks to post on. Your posts are never lost but saved in your library, so they will be posted again in case there is nothing new in a certain category.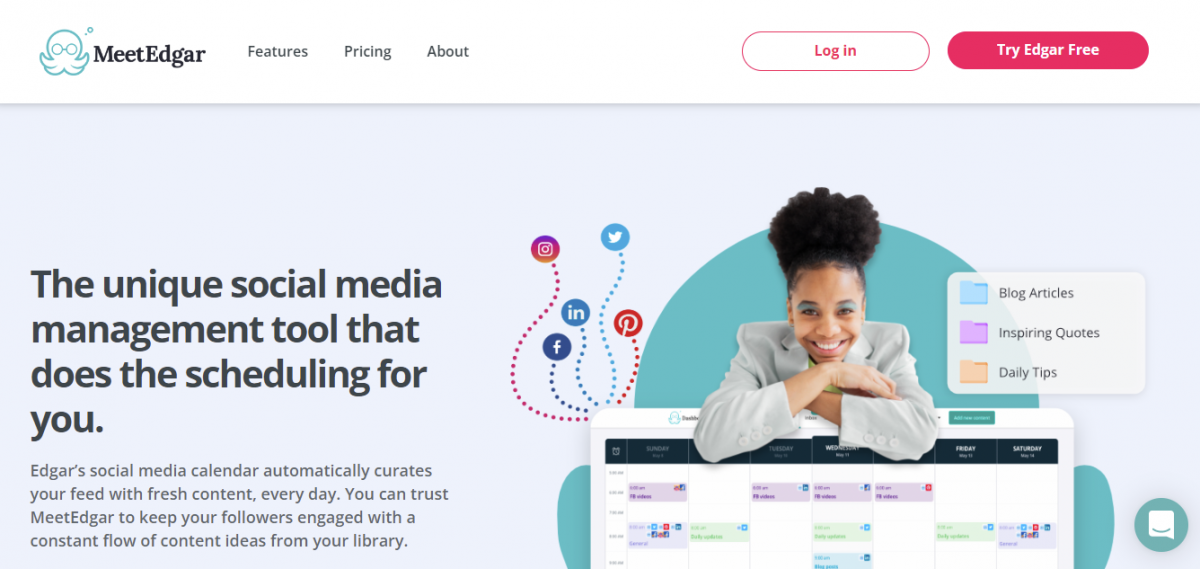 4. Buffer
The Buffer tool allows you to schedule your posts across various social media accounts (Twitter, LinkedIn, Facebook, Pinterest, Google+). Actually, Buffer was the first tool to introduce the scheduling system. With this assistant, you can save a considerable amount of time. The Bufferapp also offers you the useful statistics.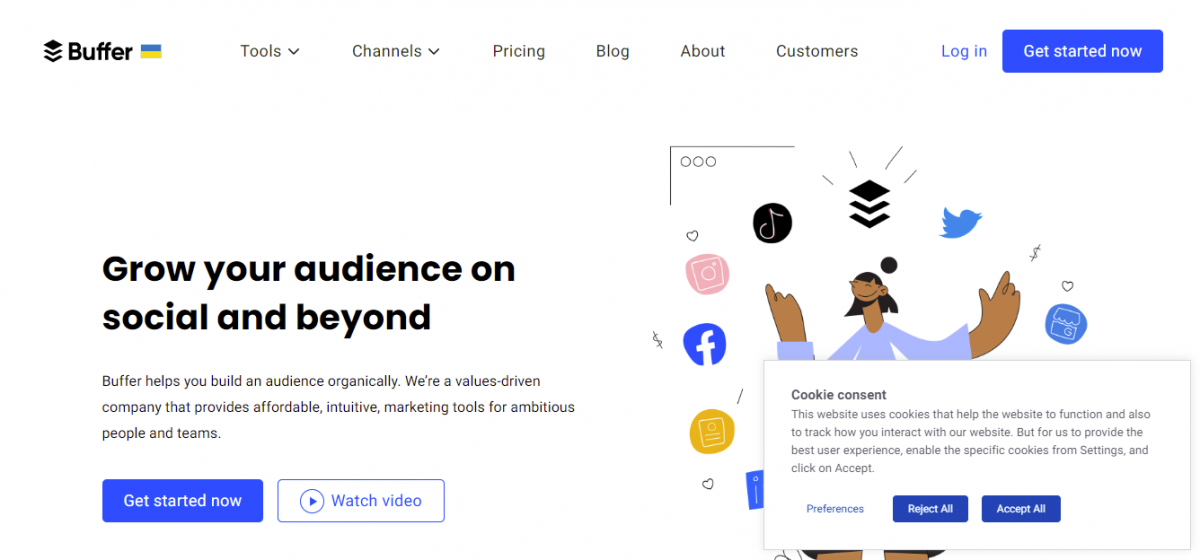 5. Socedo
This is an automated lead generation tool for social media (Twitter and LinkedIn). Its mission is to help you find prospective customers. You submit the desired criteria of people with whom you would like to establish contact, Socedo matches them with users' interests and engages the right people.
6. EveryPost
This smart all-in-one content publishing tool lets you easily create content using different sources like YouTube, Instagram, Flickr etc. You can customize your posts to suit your audience in each social network, schedule and share them across multiple social networks, as well as track your statistics.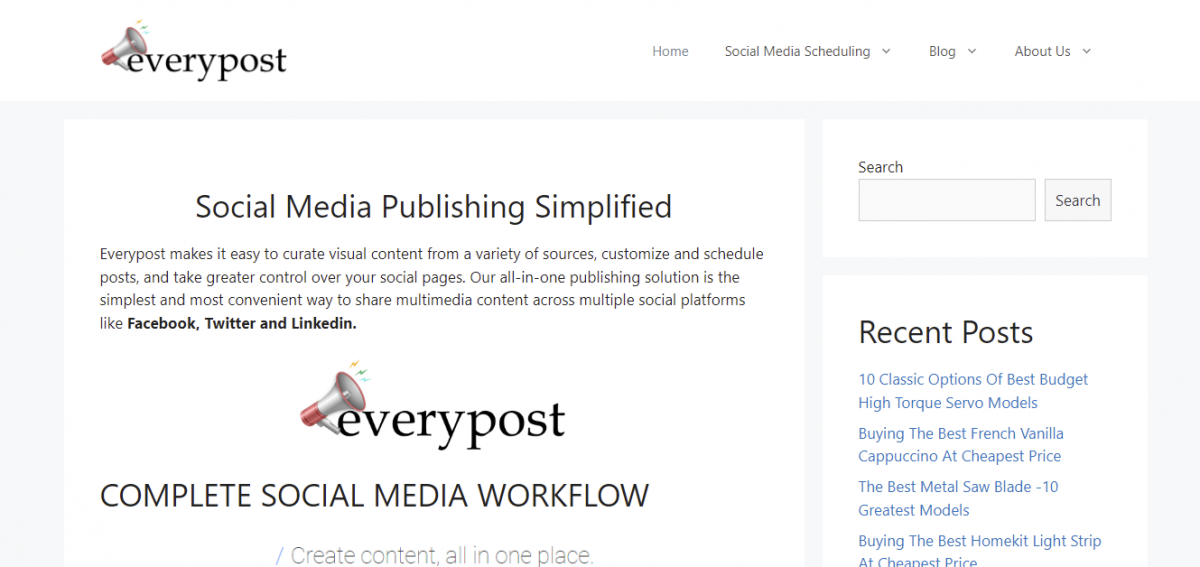 This is just a brief list from our Drupal web agency, and there are more tools to make a social media manager's life easier. Automate your work and enjoy the results!